Special Hair Care for Blonde Hair Extensions
Posted by XINLIN ZHANG
Here are the steps and advice we recommend for
Blonde Hair Extension Prep:

When your hair arrives, please wash the hair in a shampoo + conditioner mix. The hair is already clean and should not be stripped with harsh shampoo. We recommend a 50/50 mix.

Rinse the hair with warm water and pat dry with a towel.

Using a Professional level heat protectant, dry with minimal heat (Below 300 degrees Fahrenheit). You must use a heat protectant or risk damaging the hair.

Before installing, present the hair to your client AFTER washing so that they may see and feel the natural hair extension texture.
Tips to Maintain Blonde Hair Extensions:

Avoid heavy products containing too much oils and silicones that cause build-up.

Keep hair hydrated by washing often with a very light shampoo that does not "scrub" the hair.

Use a daily conditioner that leaves just enough deposits to keep the hair smooth and soft.

Use the Ionix Brush Up treatment every 6-8 weeks.

Always finish blow drying the hair completely and only then use thermal heat tools for styling.

Never color treat the light blond colors.

Never use heating tools above 300 degrees Fahrenheit.
Always get texture approval from your client:

Please wash and style the hair BEFORE installing on your client. If the hair does not tangle for you, it should not tangle for the client and this will be your proof. Also it will be your last test to make sure the hair and texture is suitable for your client. We are very generous with our return policy for unused hair, even after washing and drying. It is a crucial step to take before installing hair extensions your client wants to wear up to a year.
What is done to the hair before we ship to customers:

When we receive our batches of hair extensions from our factory, every single batch is tested. We pick a few bundles from every batch and hand-wash them in a sulfate free shampoo and conditioned with a light daily conditioner. The hair is towel dried and then brushed from root to ends using a wide tooth brush with straight pin bristles. The hair is then gently shaken to loosen up the strands and then dried into its natural wave. And that is how we test quality and then deliver the hair to our customers. There are no special treatments or tricks, just a very soft gentle shampoo and a simple daily conditioner that matches the pH level of bleached/dyed hair extensions and the use of a proper brush.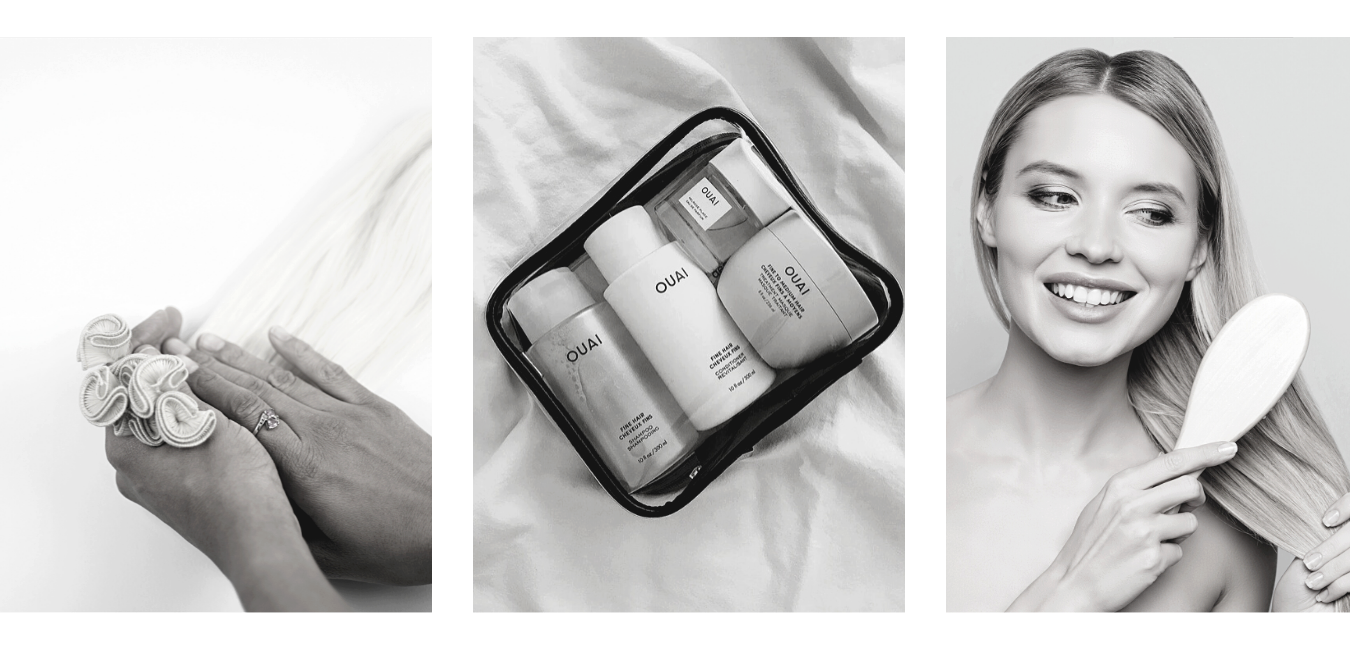 photo by @jonattron via Unsplash. Our extensions are not pictured here.
Why Our Hair Extensions May Be Different Than Other Suppliers:
Silk is like wool is like hair– it's a natural, protein-based fiber that can be resilient and long lasting. The things most likely to ruin these delicate fibers are strong shampoo detergents that scrub the hair and leave deposits that dry out the strands. High blond colors are even more vulnerable to becoming dry and unruly if the proper care is not given to maintain the quality.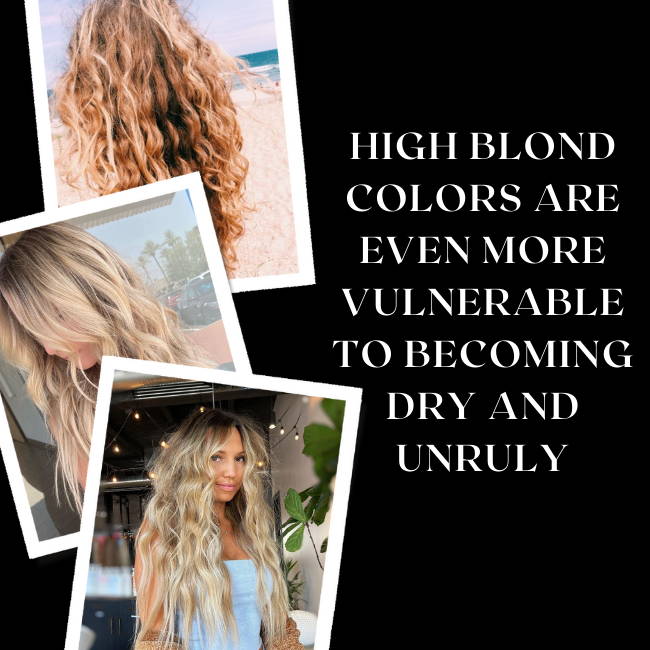 In addition, conditioners that just slide off the hair after rinsing without leaving behind moisturizing properties do not help in the necessary care of light blonde human hair extensions. The mechanics of cleaning and conditioning the hair is actually very simple but does require the correct products and handling. What must be remembered is that we DO NOT blend our Indian Remy hair with thicker Asian hair or apply a silicone coating that would eventually wear off, as is common in the hair extension industry. This means whatever is done to the hair extensions has an immediate effect upon the cuticle strands.
How to care for blonde hair extensions? Just like you would not toss your expensive silk or fine wool clothing into the washing machine with your cotton t-shirts, there are necessary steps to maintain blonde hair so it does not dry out, begin snagging and frizzing, resulting in a very unhappy client. The most common issues that lead to dried out frizzy blond hair are caused by too much heat from styling tools and/or the use of blowouts on the blond hair.
See our guide to blow dry and not blow fry here or watch below.
It is necessary to follow the proper maintenance guidelines and ensure the client is well educated on after care maintenance for healthy hair extensions.
If you need more help we have amazing free guides below.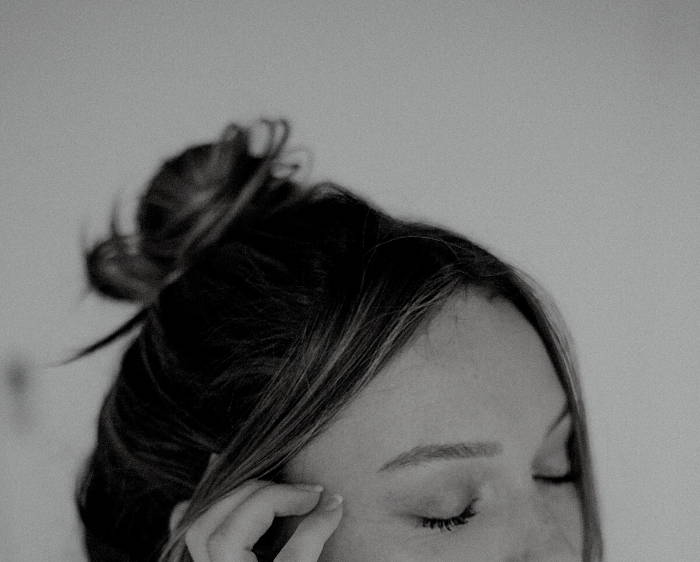 Free Maintenance Guides Below! Collection 2019 Sale 70% Off Title for image