Polymer (Keratin) Hair Extension Installation With Pro Extensionist: Alex Denaro
Posted by DHPL INDIA
You may have noticed a trend of hair extensions amongst the most notable socialites and celebrities in Los Angeles at the moment. That trend is known as individual Polymer (keratin) bond hair extensions. This is because these particular types of hair extensions are very easily hidden. It is also no surprise that Polymer hair extensions are considered a luxury item because of the price tag, but also because you can only use them one time. This would mean that every time a client comes in for maintenance, they would be purchasing new Polymer hair extensions, instead of reusing the ones currently in their hair. Many other hair extensions, like Hand-tied wefts, can be used multiple times throughout the year. The Polymer hair extension application method is a luxury hair service that many stylists, if not already, are now ventuing into. If you were ever thinking of learning more about Polymer Hair Extension installation, you are in the right place.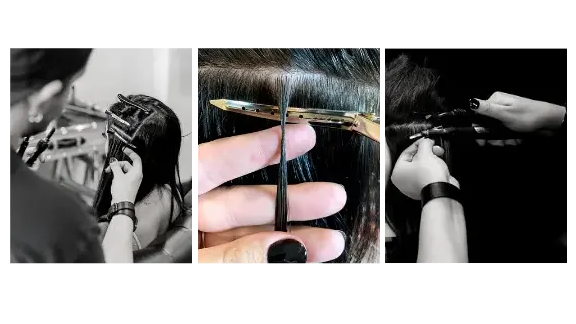 The goal of adding hair extensions to a client is to look as real as possible to the client's natural hair. Polymer individual bond hair extensions are physically attached to the clients' natural hair through a bond. Attaching hair extensions to a clients natural hair also hightens the importance of proper hair extension installation. Proper installation will also help with the long term health of the clients hair, proper grow out, and maintenance.
How To Master A Hair Extension Install? Customization is key.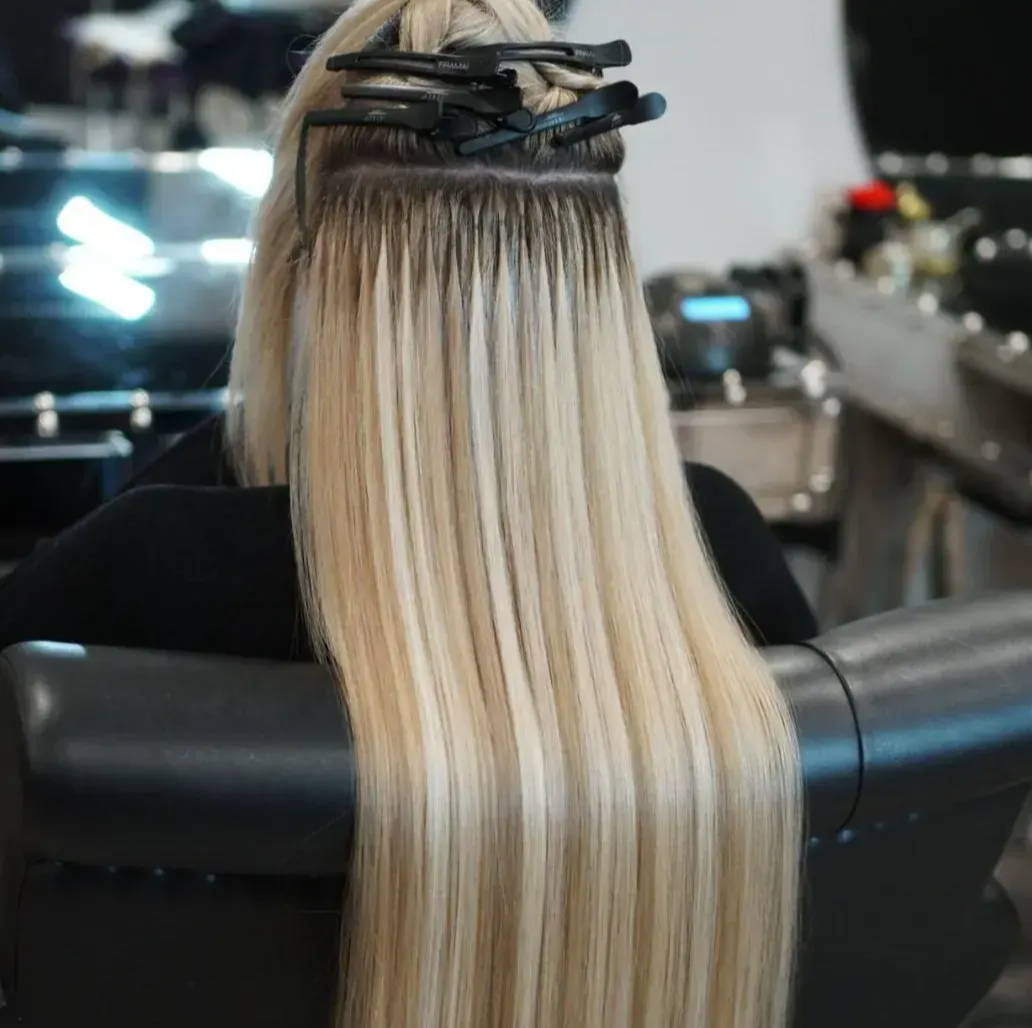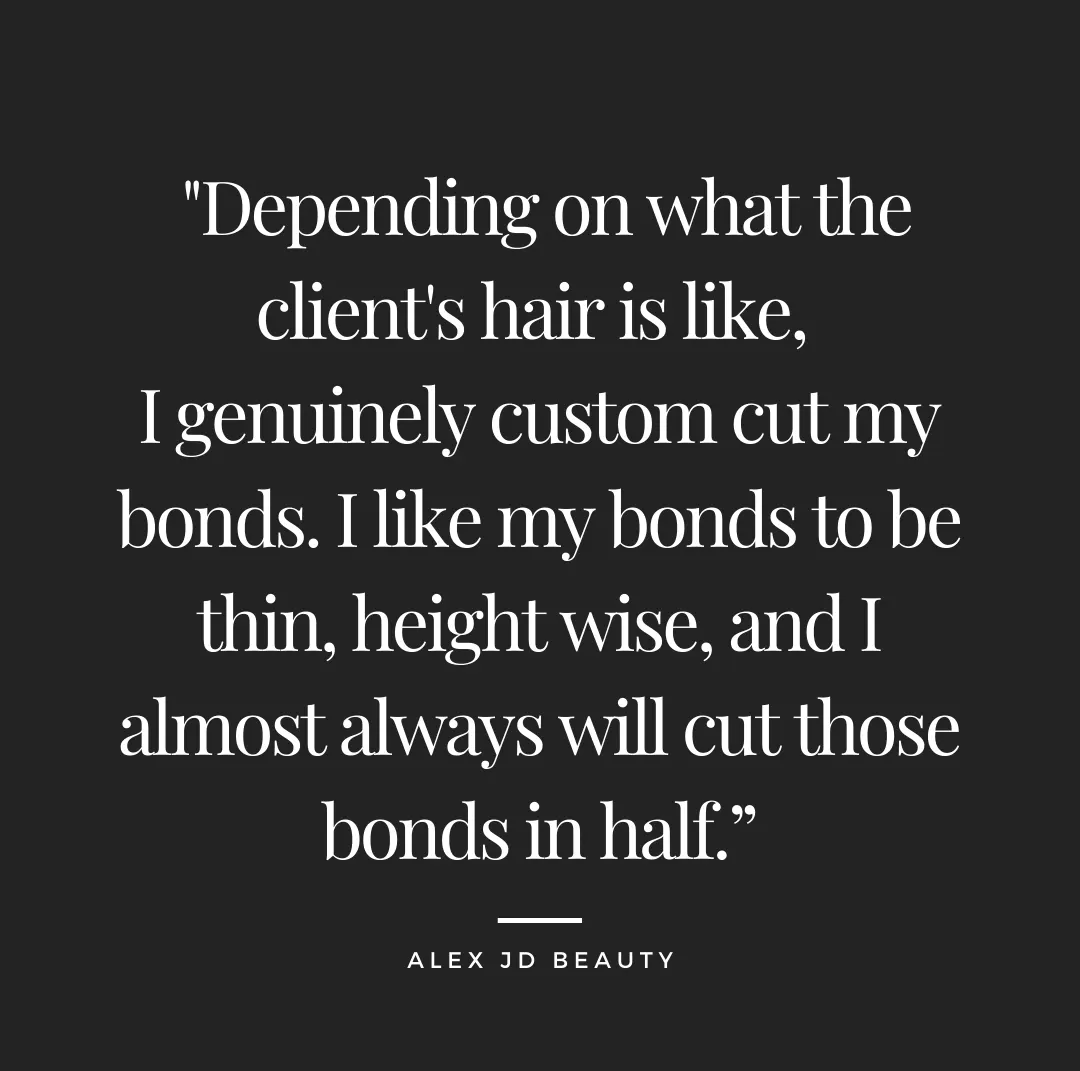 How exactly do you "hide" hair extensions but also transform a client's natural hair completely? Ask Professional Extensionist and top salon owner Alexander Denaro. Alex has completely mastered the "what extensions" installations. Alex, also known famously in New York City as Alex JD beauty, flew across the country to Los Angeles to give us a proper in-depth look at his unique hair extension installation methods. Alex is certified in multiple hair extension installation methods, including hand-tied wefts and Polymer individual hair extensions.
He is even known to mix different hair extension methods with his clients' hair extension installations. Alex Denaro uses our Polymer Large tips for his installation below. Here at Hair & Compounds, we love to share hair knowledge and could not wait for this in-person installation breakdown.
The Visual Breakdown: Tips For A Succesful Polymer Hair Extension Installation.

Customization, down to the cut of the bond.
"First thing that I love to do, is cut a little bit off the top of the bond. I like my bonds to be thin height wise, and almost always cut them in half. Even if someone has thick hair, I want the bond to be small enough that the bond is small on the clients head."
Below is a list of educational tips that Alex covers in this Polymer Hair Extension Lesson:
How to determine the size of bond needed for different clients

Custom Cutting bonds prior to application depending on the texture/density of clients hair

How to set up your first row of Polymer bond hair extensions on the client

Importance of a clean line: why baby hairs are a no-go

How to apply the right amount of heat for a clean seal of the bonds

Diving into technique: What works and what doesn't when it comes to a Polymer install

Placement of each individual bond & where the bond should be placed under the line

How much of the clients hair to attach to individual bonds

Shaping the bond with the clients hair for a natural "invisible" finish

What a clean installed bond should look and feel like
Alex Denaro has created a highly sought after luxury extension service in New York City. He is famously known for his Polymer Bond Individual bond extensions as well as many other methods that he custom creates for his clients on a daily basis. We were honored to have him at our Hair & Compounds Office in Los Angeles for this installation breakdown.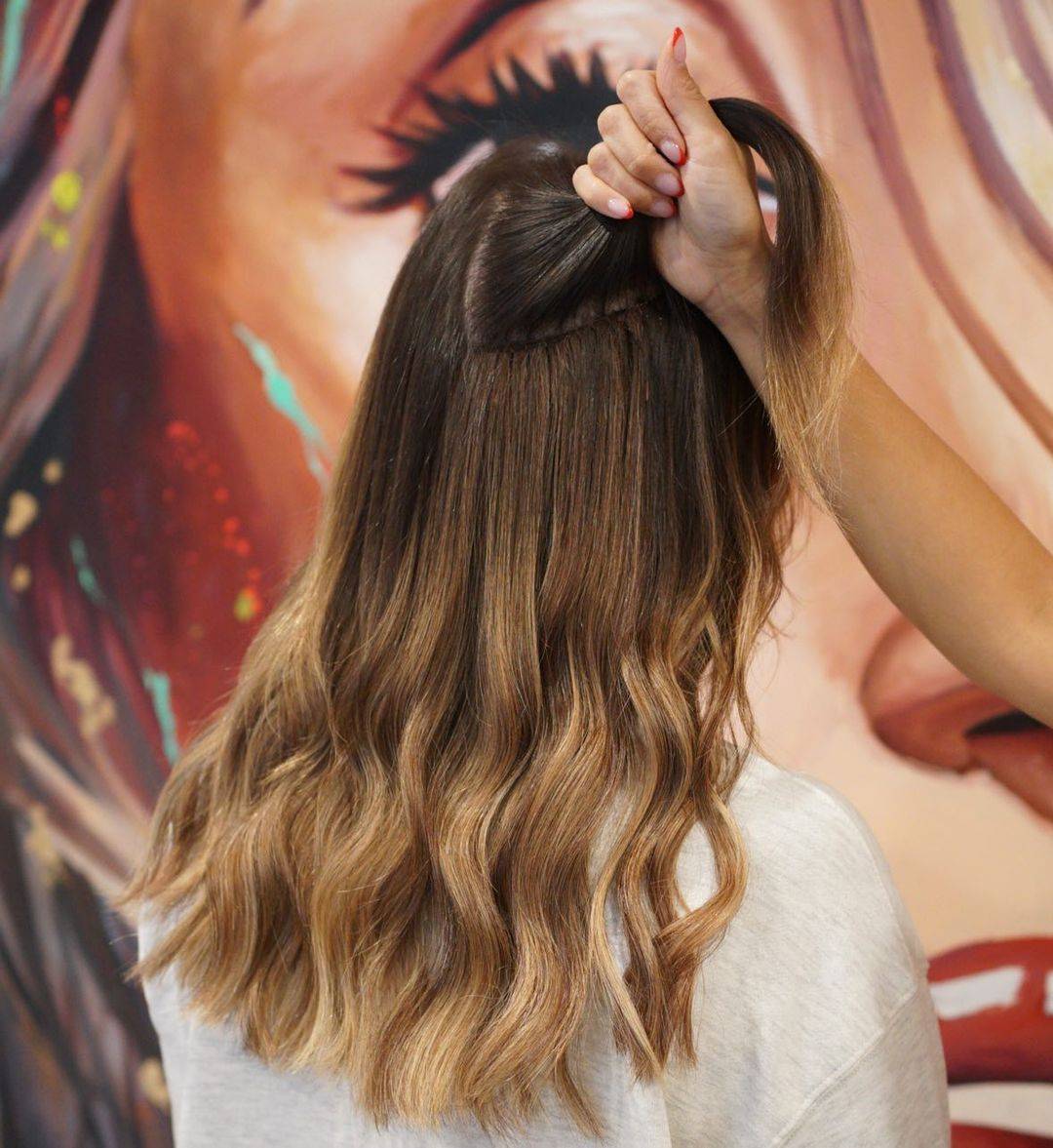 What are Polymer hair extensions?
We've got you covered. Here is a guide for everything you need to know about Polymer bond individual hair extensions. We break down exactly what comes in a bundle of Hair & Compounds Polymer bond hair extensions. These type of hair extensions are perfect for complete customization of a clients hair. Polymer hair extensions can be cut down or melted to combine colors, giving your client a completely unique transformation. Collection 2019 Sale 70% Off Title for image