How to Blend, Layer, and Connect Hair Extensions: Technical Tips from H&C Stylists
Posted by DHPL INDIA
If you are a licensed hairstylist who wants to learn how to blend hair extensions or attach hair extensions, we've got all the intel. Plus, we share how to layer hair extensions for the most natural finish. We've also asked our top extensionists for their excellent tips on blending hair extensions. They share how attaching hair extensions and layering hair extensions can be done without losing length so that clients can keep as much of their investment as possible. Read on for more!
Dead Giveaways for Hair Extensions

What most people love about hair extensions is their ability to look and feel like natural hair. If you can see the natural hair underneath, there is a color miss-match, or it seems like there is just a clump of random hair on the head; it can be evident that the person is wearing extensions—badly. Obvious extensions can be even more challenging to avoid when trying to blend hair extensions with short, thick hair.
According to Intrado GlobeNewswire, North America is expected to contribute approx. $2 billion by 2026 toward the global hair wigs and extension market. Don't let your clients waste their investment by having their extensions look false. Consider the following factors before installing hair extensions so that they are always looking on point.
Seamless hair extensions require a stylist to ensure that the hair's colors, texture, and density naturally flow with their client's hair. This is especially important when learning how to blend hair extensions with short hair where the hair color density is within a tighter space.
"I say that in my experience, the best way to blend extensions is to nail the color match. If the color isn't right, it's a dead giveaway. Securing a texture match and then making sure we install the right amount of wefts so that the natural hair can hold is the key to making [extensions] looks as natural as possible." —Jessica Parker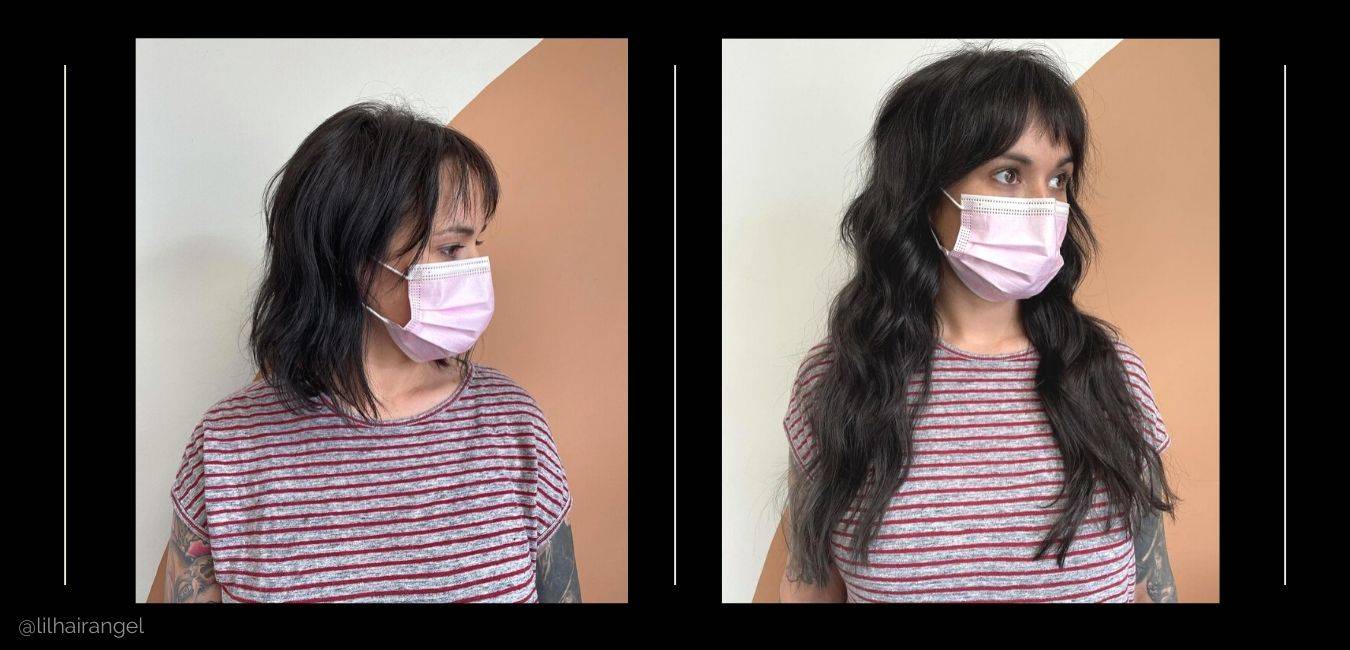 "The Modern Shag-- short to long in a few hours." @lilhairangel on IG
Attaching Hair Extensions
Oftentimes, a client seeks out hair extensions to add length to their shorter hair. Whether they have a blunt bob, layers, or a pixie cut, successfully attaching hair extensions starts with the initial blend so that the final cut just needs simple tailoring and sculpting and not a miracle.
From layering wefts or pieces to the haircut after application, layering extensions take forethought and skill. The final look doesn't look bumpy, choppy, disjointed, or uneven throughout the head.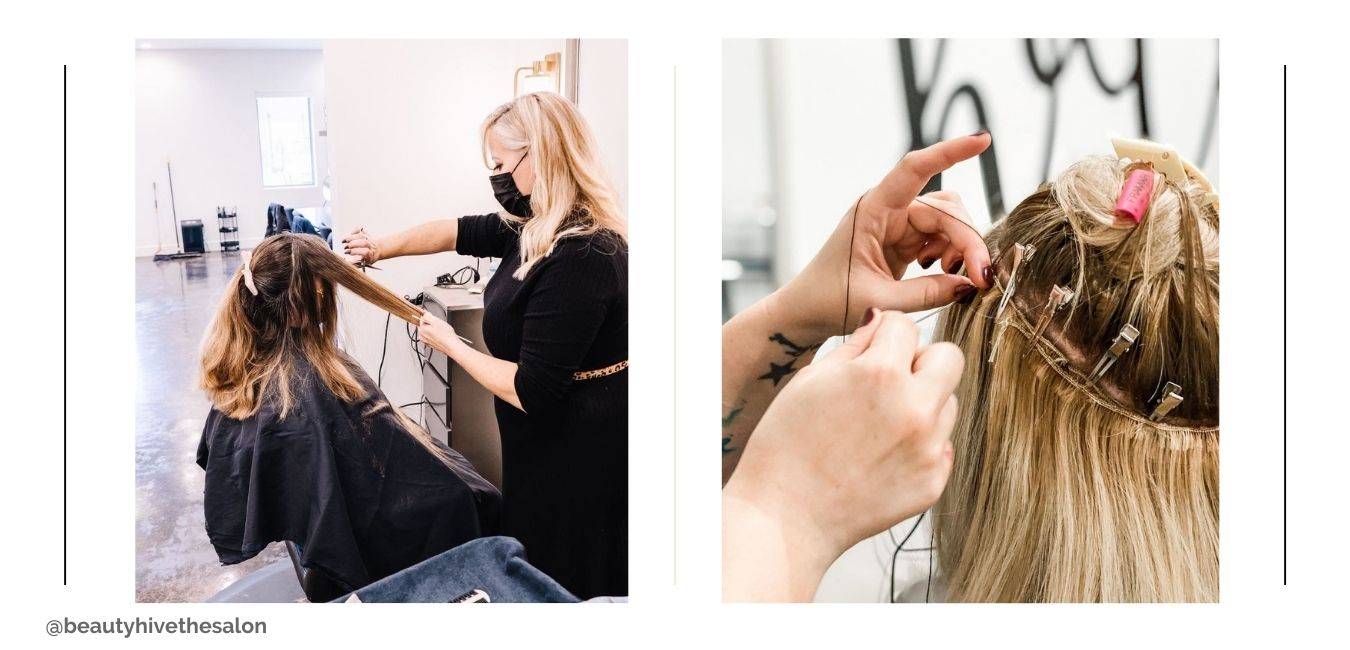 "I love to use a razor to blend because it gives an automatic texture into the shape while you're cutting for a more lived-in blend." —Nicole Destefanao.
How to Blend Hair Extensions

Start your blend with the end in mind. Choose the right texture, density, and colors using the following points.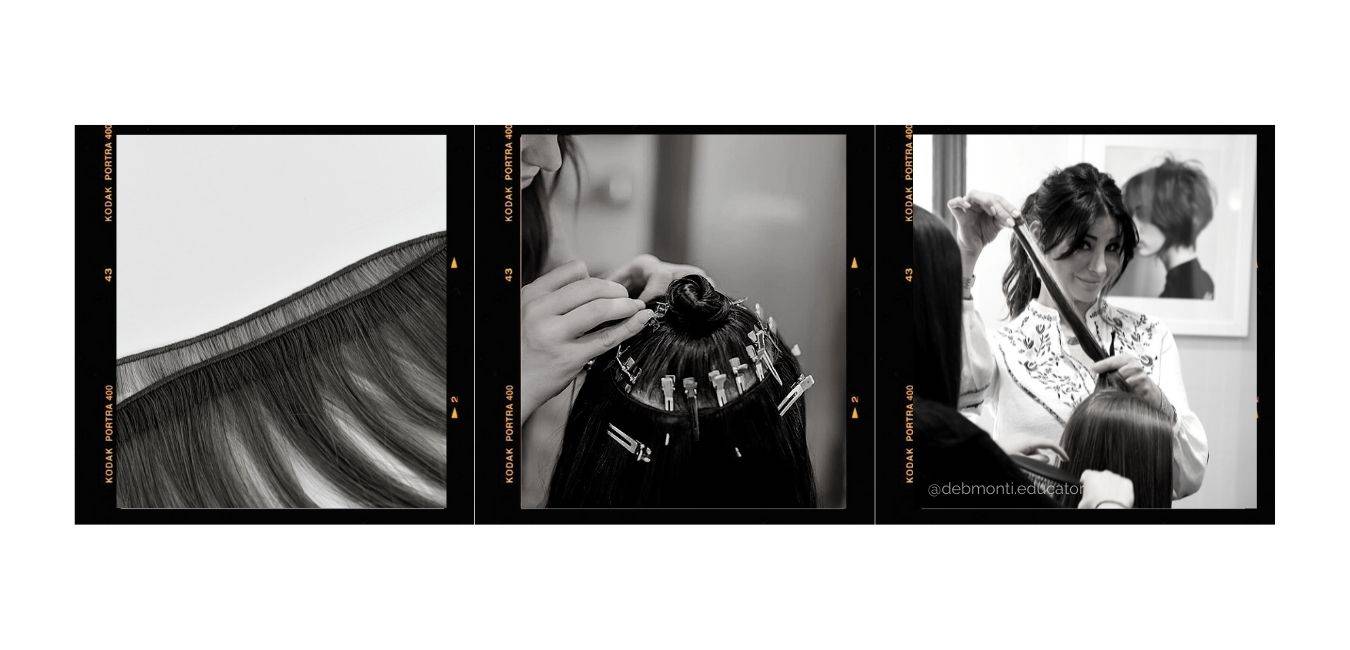 Start by matching the texture of the natural hair to the extension. Next, be sure to use the right amount of tracks or strands—more doesn't always mean better. The goal is to achieve the fullest look without creating bulk. You want natural hair to hold the extensions and enhance the structure of the client's natural hairstyle. You don't want to waste time and money by thinning it all out or removing too much length or risk having the client's hair look unnatural.
"Make sure the color is on point. Make sure you match density and texture. I cut the natural hair and extension hair with a razor; that is key!" —Kim Phillips
If you are a professional, only use hair from a reputable source. You want your extensions to be free of salon dyes, fading, chemicals, or peroxide to ensure the health and longevity of the hair. Find hair products that offer a variety of root, highlight, and color options. Choose hair that includes multiple hair color strands in each piece for multi-tonal brilliance and the most accurate color match.
"I always make the clients come in to match their hair in person. I love [Hair & Compounds] hairline shades because they have about ten different colors in their hair. I can choose ten of their colors to install into two rows instead of me coloring the wefts." – Andrea Dudley
How to Attach Hair Extensions

Choose the proper lengths, colors, density, and texture before installation, and use the best cutting methods for the client's natural hair and the desired results. The best cutting techniques to connect hair extensions are point cutting, slicing, slithering, and blunt cutting,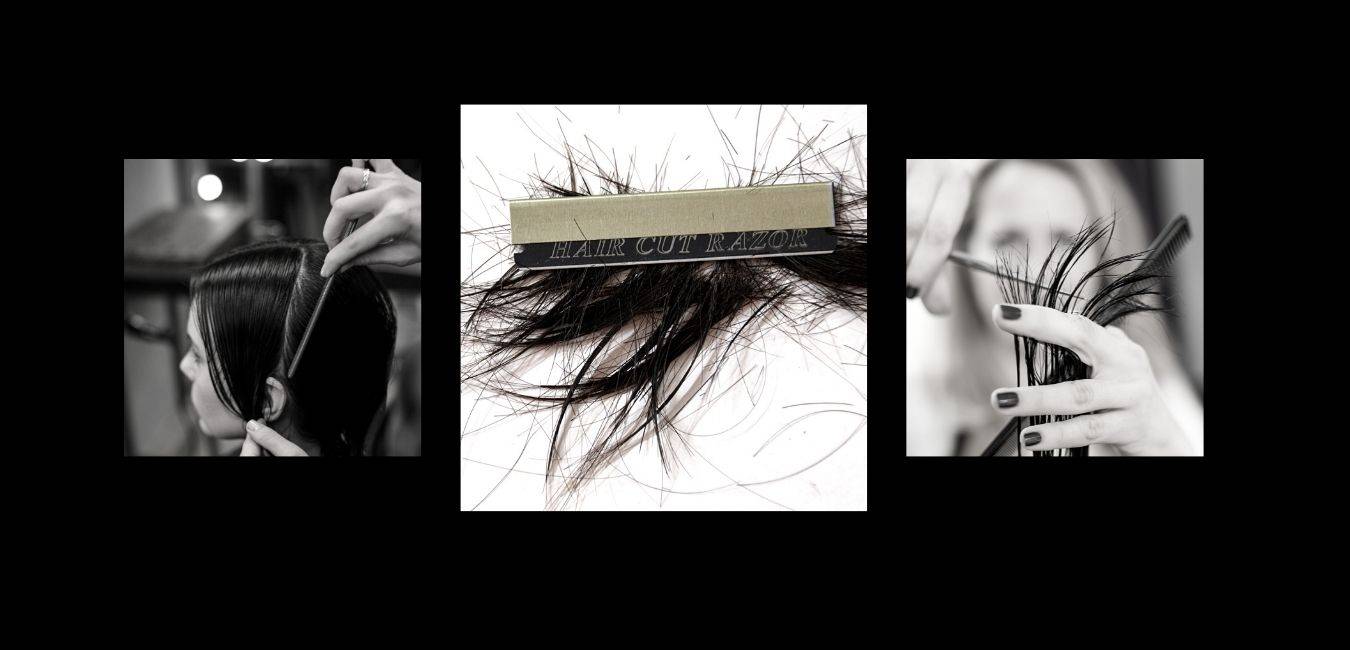 Point Cutting helps to blur demarcation lines for a natural blend. To perfect this technique, hold hair by the ends and cut them upward in alignment with hair strands. This is key to diffusing bulk without losing length.
    2. Slicing and Slithering

These techniques are used to shape the hair around the face or add discrete layers. Slicing and slithering are usually done to connect the shortest layer of the hair into the length of the extension. Start from the mid-shaft of the extensions and "slice" by gently opening and closing the scissors down to the tips.
Once you have shaped and layered your extensions, you might end up with uneven or wispy ends. Blunt cutting is ideal in this situation! Just pull your hair forwards and grasp it with your fingers to guide you. Cut directly across for a sharp appearance or use the point-cutting technique described above for a softer look.
How to Layer Cut Hair Extensions

Layering is great for blending any hair type and is effective when learning to blend blunt hair with extensions like a bob. The best ways to layer cut hair extensions are to use multiple extension lengths, use the best shears, use different layering techniques by natural hair type, and use different cutting techniques in the front and back.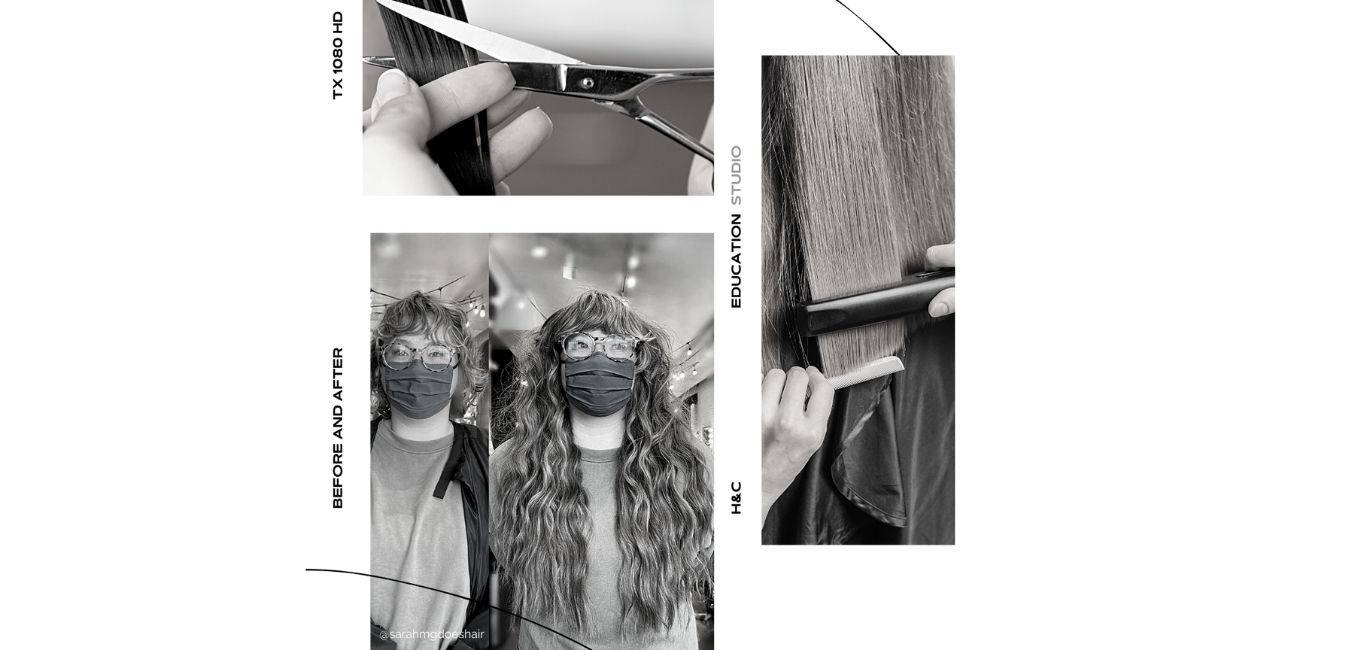 1. Start with the End in Mind

If a layered look is what's on the menu, begin by using a variant of lengths like 16", 18", and 20" pieces or 12", 14" and 18" pieces. Use the longest pieces at the bottom and stack the next longest pieces with the shortest at the top/front.
When cutting, regular kitchen scissors aren't going to cut it, literally. You need professional shears and a razor comb to work different cutting styles.
"Razor and texture shears and cutting shears. I use all three." —Pam Edwards
    3. Cut the Layers by Hair Type

Not all layered cuts are meant for every hair type. While hair extensions will add thickness to thin hair types, the final cut determines the new hair's ability to blend with the natural hair. For example, soft, horizontal layers help keep the length of extensions on thicker hair types, but fine hair density pairs better with long layers to avoid a stringy look when straightened. When focusing on how to blend curly hair extensions, use light layers to add fullness and flow. Keep these things in mind when learning how to blend extensions with short hair.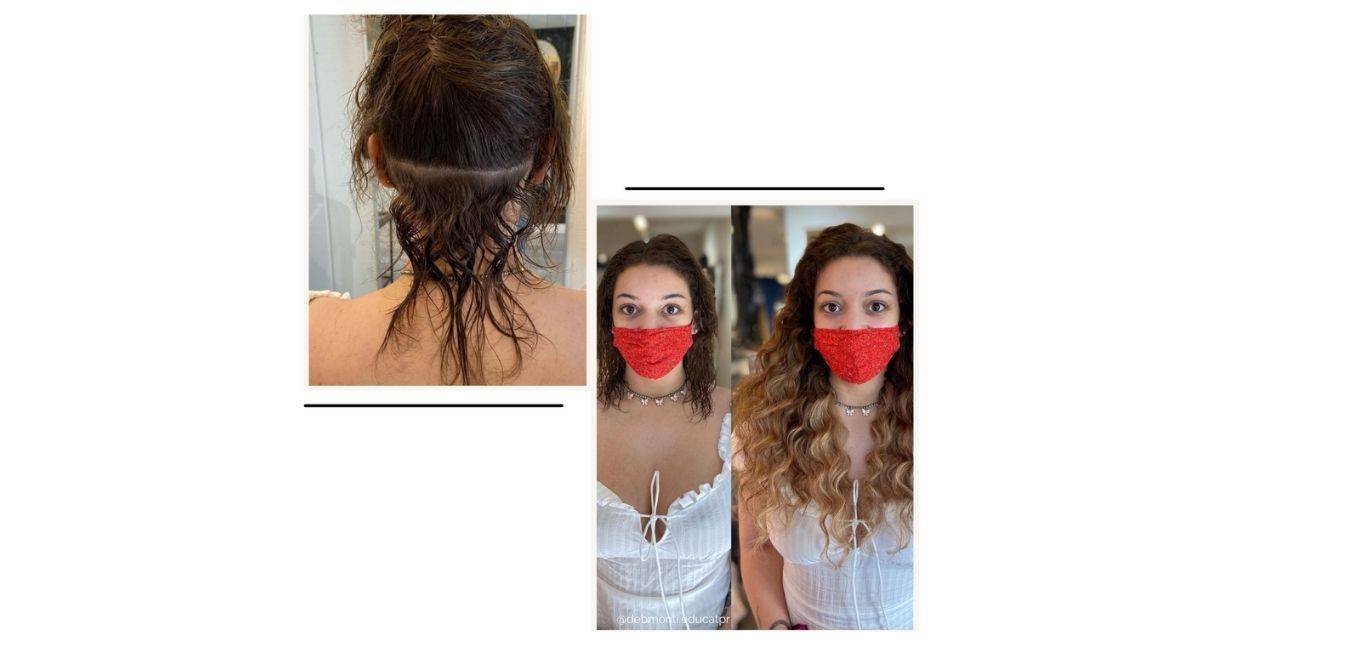 4. Use different techniques for the front and back

When learning how to make your hair extensions blend in, the goal is to remove density, weight, and bulk over length while "erasing" any demarcation lines through cutting. Because the frontal hairline is usually shorter and thinner, it may require smaller cutting moves than the back.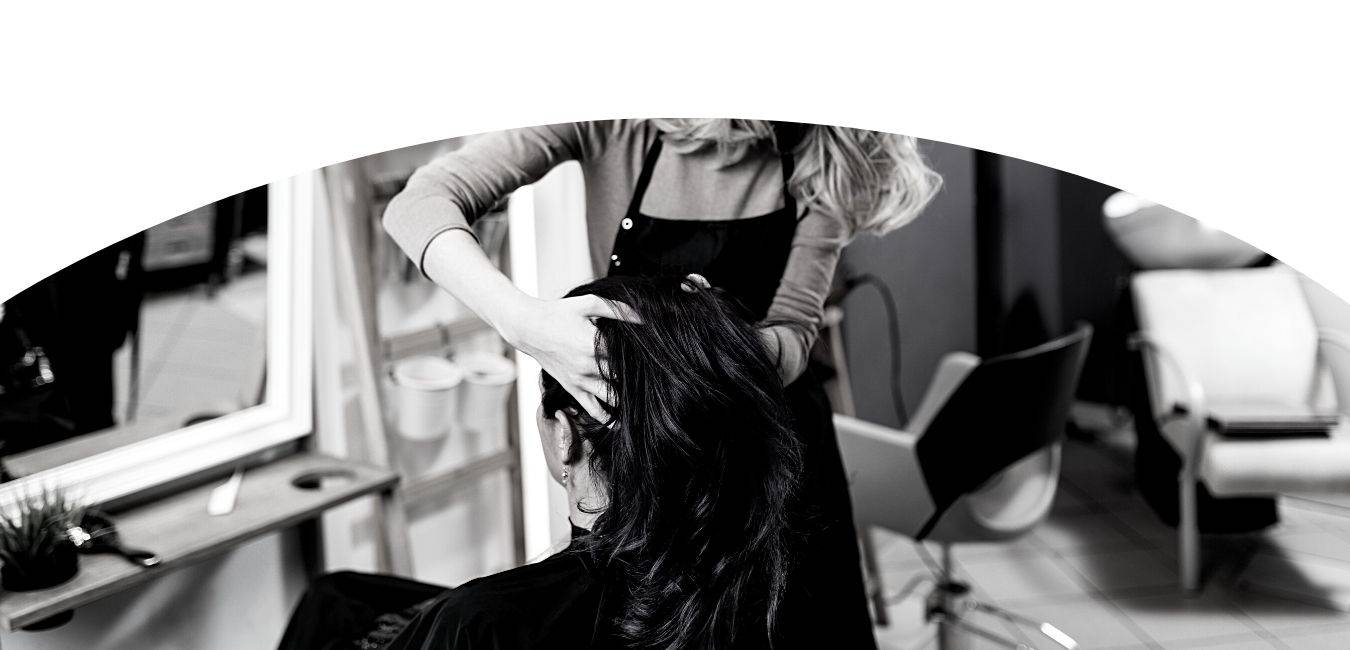 "I dry-cut everything, and I cut the bonds down the middle for most heads of hair. I texturize it from the mid-lengths down, so the ends look natural and not bulky. I go pretty high up, especially around the face where a lot of women have breakage to avoid super-short hair in the front and all these extensions in the back." —Reece Walker
You mostly want to cut from the mid-shaft down before blending and detailing shorter, natural frontal hairs into the longer extensions that have already been blended in the back.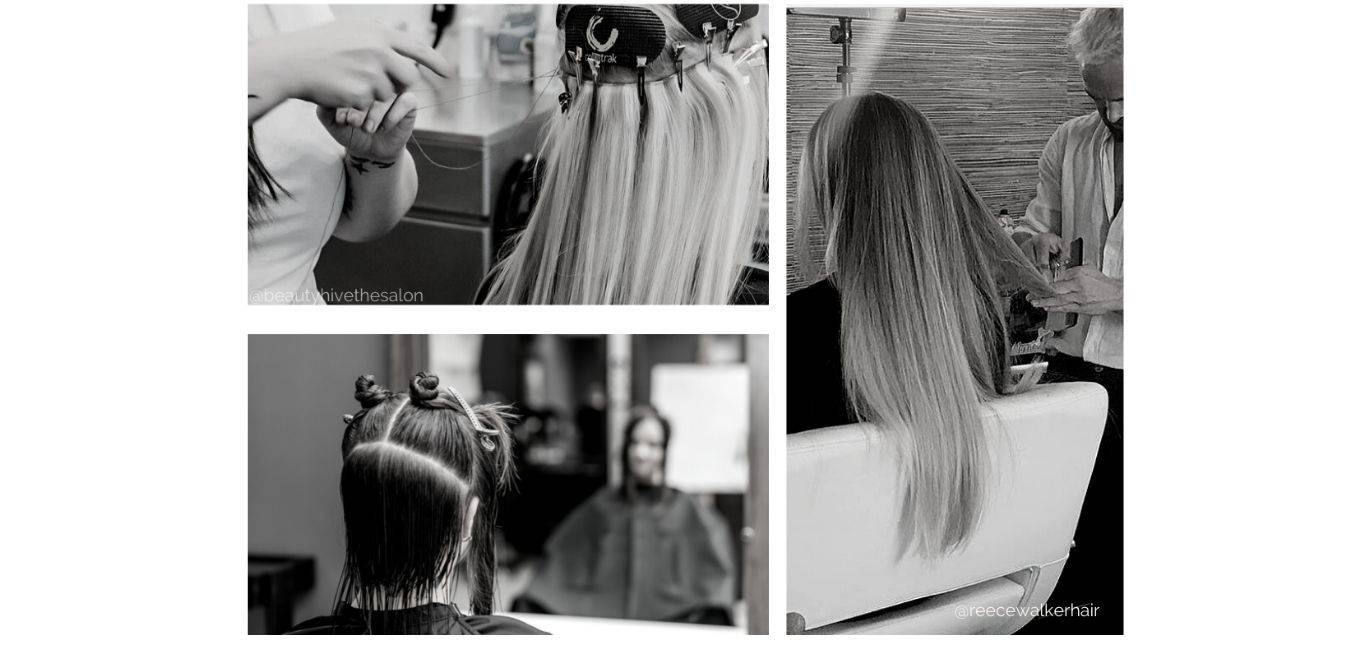 "Connecting the shortest piece of [the client's] natural [hair] to the longest pieces of the extensions is important for adding movement so they don't lay too heavy, which screams, 'extensions.'" —Nicole Destefano
When considering how to blend hair extensions for a seamless installation, most of the work should be done when choosing the right pieces for your client. Make your choices based on color, density and texture. After the installation, use the proper cutting techniques based on the client's natural hair and the desired results.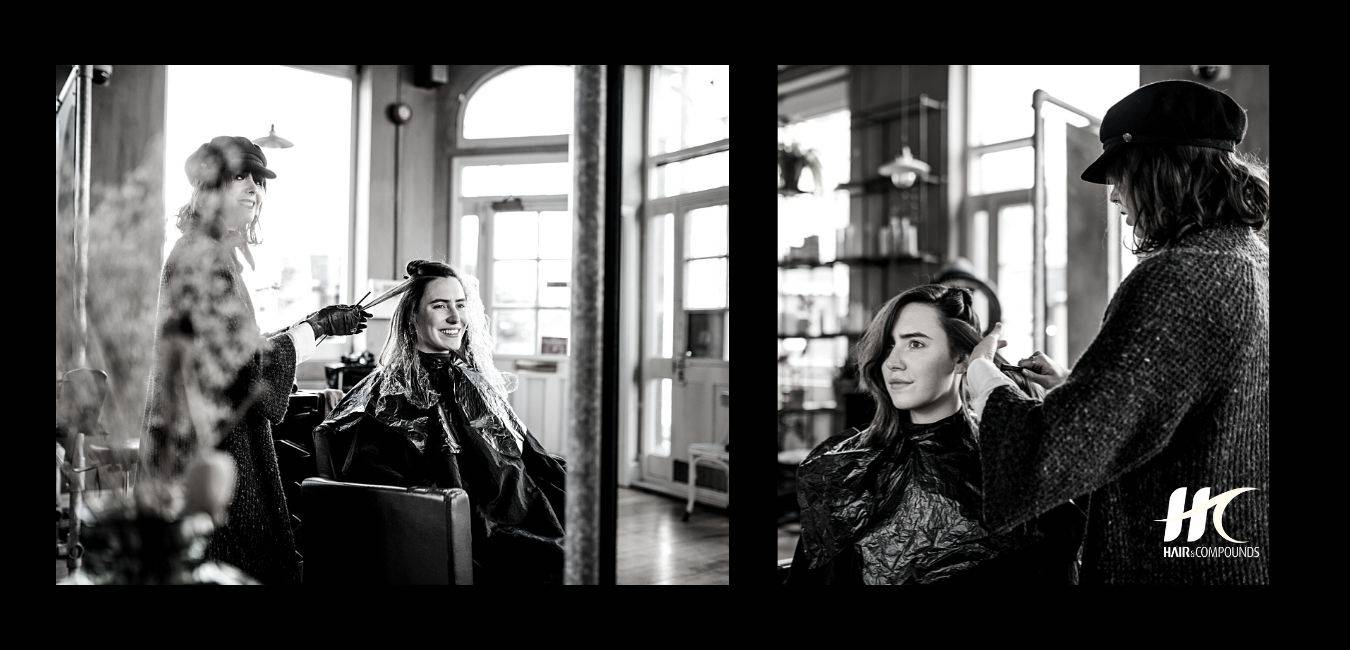 What are your go-to techniques? If this article has given you any new ideas, please share them and let us know how Hair & Compounds can help you even more! Collection 2019 Sale 70% Off Title for image