Hair Extensions Course by Master Extensionist Christina Jones
Posted by DHPL INDIA
Hey extensionists, are you ready to level up your training this year?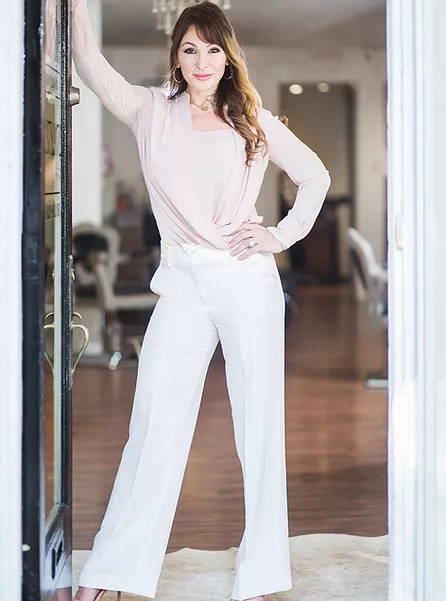 We're happy to announce a new set of master classes offered by Hair & Compounds longtime customer and salon owner Christina Jones. Christina is a master hair extensionist with over 15 years of experience as an educator and was awarded "Woman of the Year!", by the National Association of Professional Women. We're big fans!
Christina is proud to present, Studio She Academy. This professional course offers over 18 moduels of hair extension education. Read the masterclass course breakdown below!
What you'll learn:
Consultation Core Mastery

Color and texture matching

How to choose the right company to order the best hair extensions

How to order and how much

How to set your pricing based on your demographics

THE TOP 5 METHODS OF HAIR EXTENSIONS

How to customize each application based on the needs of your client

How to color hair extensions

How to cut and blend hair extensions

How to remove and reinstall the same extensions

Business Marketing

Income Potential

Getting Noticed | Social Media

Waivers and licensing - CYA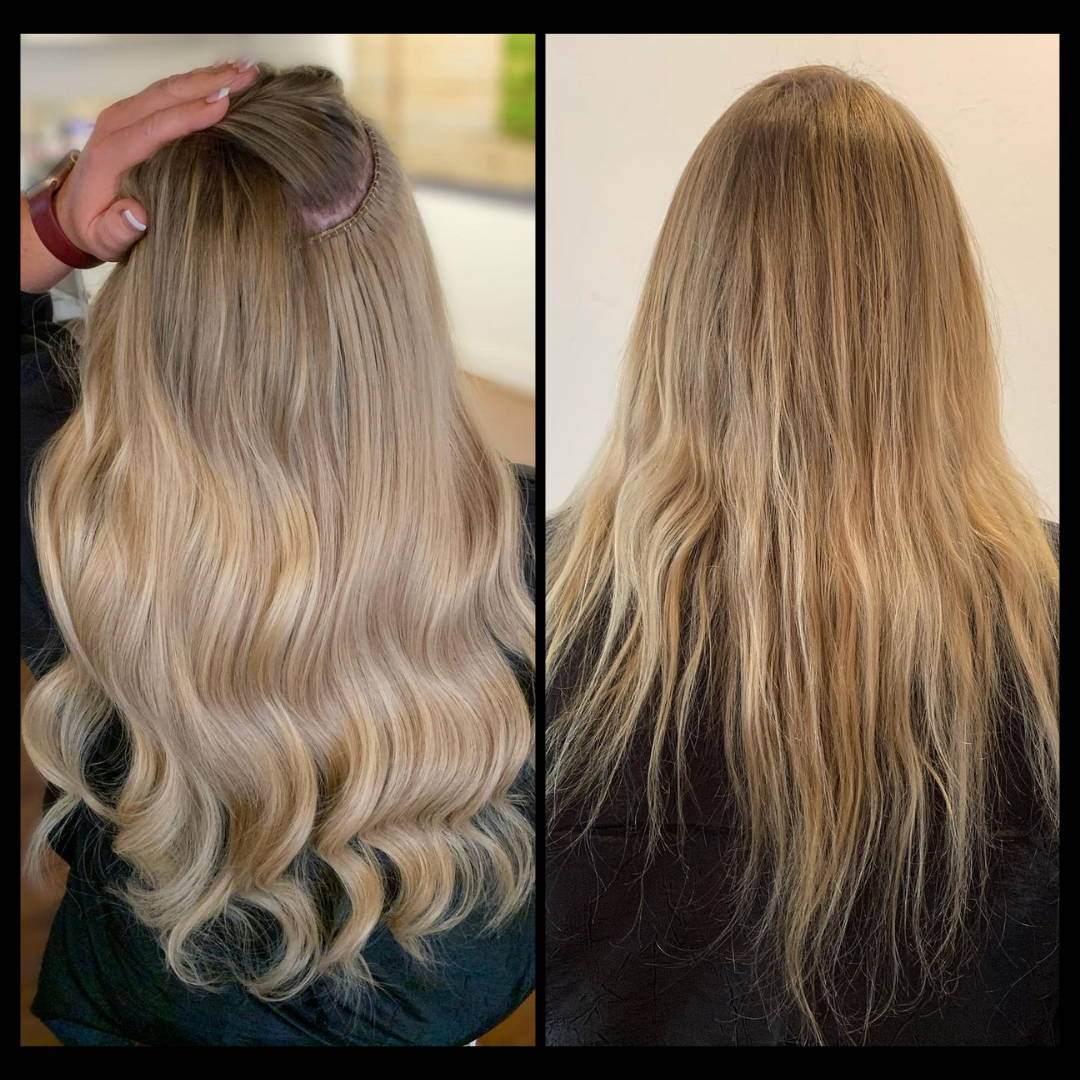 Additionally, you'll learn everything from the art of the consultation, how to cut color extensions, business marketing, income potential, social media strategies for stylists, the future of the industry, and much, much more!
Who's the Studio She Academy For?
Studio She™ Academy is open to both career newcomers and established stylists looking to enhance their skills and marketability in the niche market of hair extensions. This is for non-brand focused professionals looking to increase their client lists to become a prominent, highly regarded Master of hair extensions. Professionals who complete the course are in an immediate position to serve their clients better by offering the results they want using expert, effective techniques.
Studio She Academy is a 4- week 100% online interactive video-based training program. The program includes hybrid options, that teaches "all methods of hair extensions" to licensed professionals. This education series contains 18 modules of intense education for only the serious-minded hair extension professional. The entire Masterclass is based on the Art & Business of Hair Extensions and finding your way in a billion-dollar industry.
Whether you're new to hair extensions or already established, you'll be happy to know that 30% of our students up-skill with us. Studio She Academy will challenge you to execute at your highest level.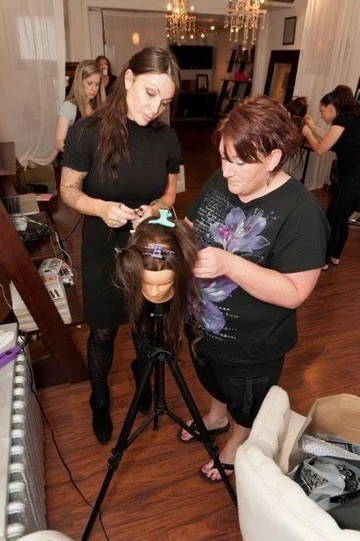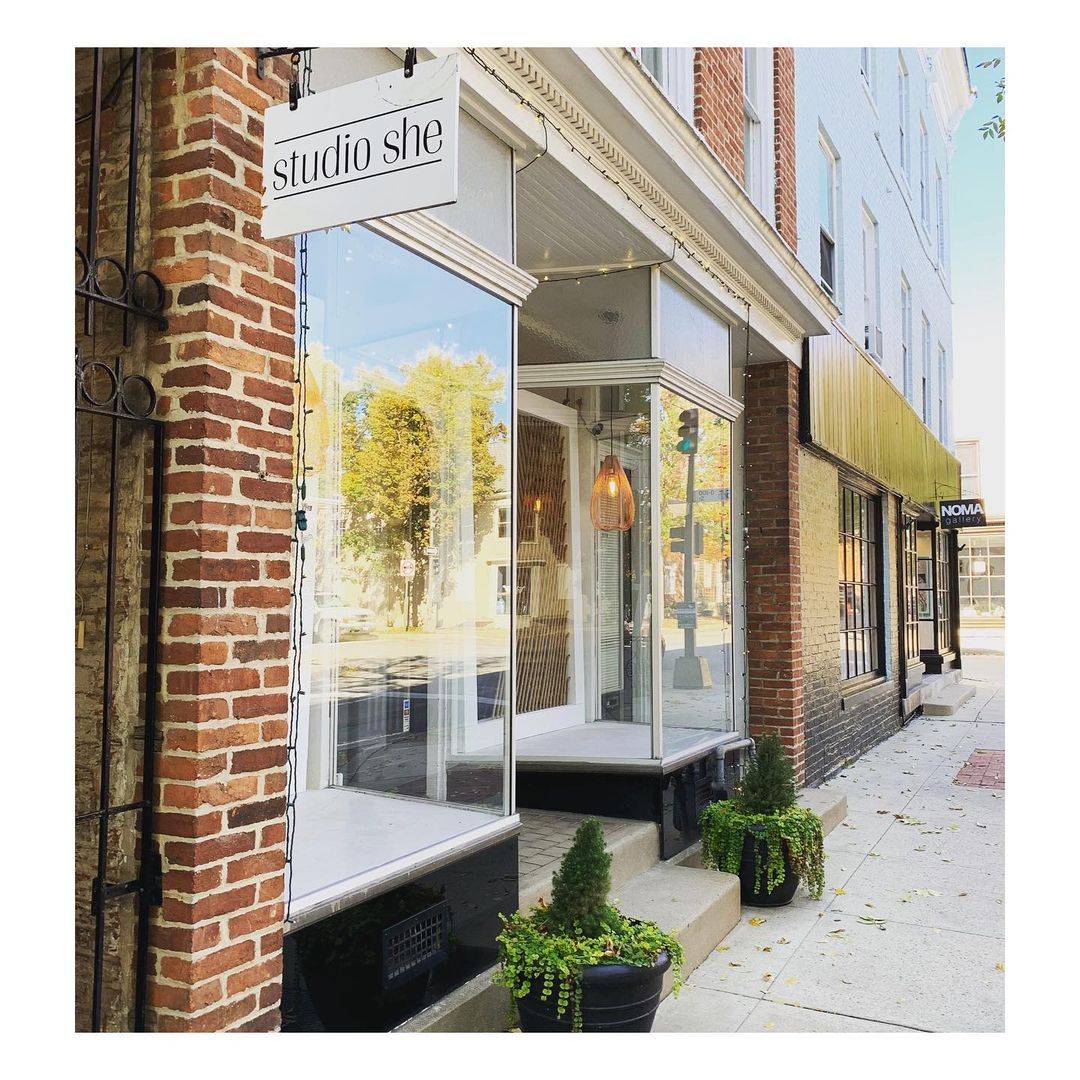 What methods of hair extensions will I learn?
Fusion Keratin Bond | Flat Box & Rolled | Micro | Customized | Cocktailing

Beaded Row Hand Tied Weft Extensions (3 ways of attachment) PLUS a 4th *EXTRA BONUS

Tape Extensions | Panels | Cocktailing | Individual

Cold Fusion | I-tip | Micro Bead

BONUS Keratin Tube individual | Shrinkies
​This course is designed to help you discover, establish, and leverage your unique positioning in the hair extensions industry. Being a MASTER and offering all methods of hair extensions will separate you from the competition, PLUS offer your clients the options they deserve.
The courses are currently offered entirely online and registration is open now! You choose the format that best suits your needs: Live on Zoom, One on One w/ Christina, Online, and In-person Mastery. After enrollment, you'll receive tons of training material, instructional videos, and even a professional kit!
For more information and to sign-up, please visit Studio She Salon & Academy. Collection 2019 Sale 70% Off Title for image