7 Winter Hair Extension Care Tips You Must Know: From the Pro's
Posted by DHPL INDIA
The most important thing to remember when caring for hair extensions is continuing with proper maintenance. Seasons change and surprise, the hair extensions maintenance routine also changes! We asked our top professional hair extension stylists their secrets for the best hair extension winter hair care tips and products, and they absolutely delivered! We are thrilled to share this PERFECT winter hair care guide for you and your hair extension clients.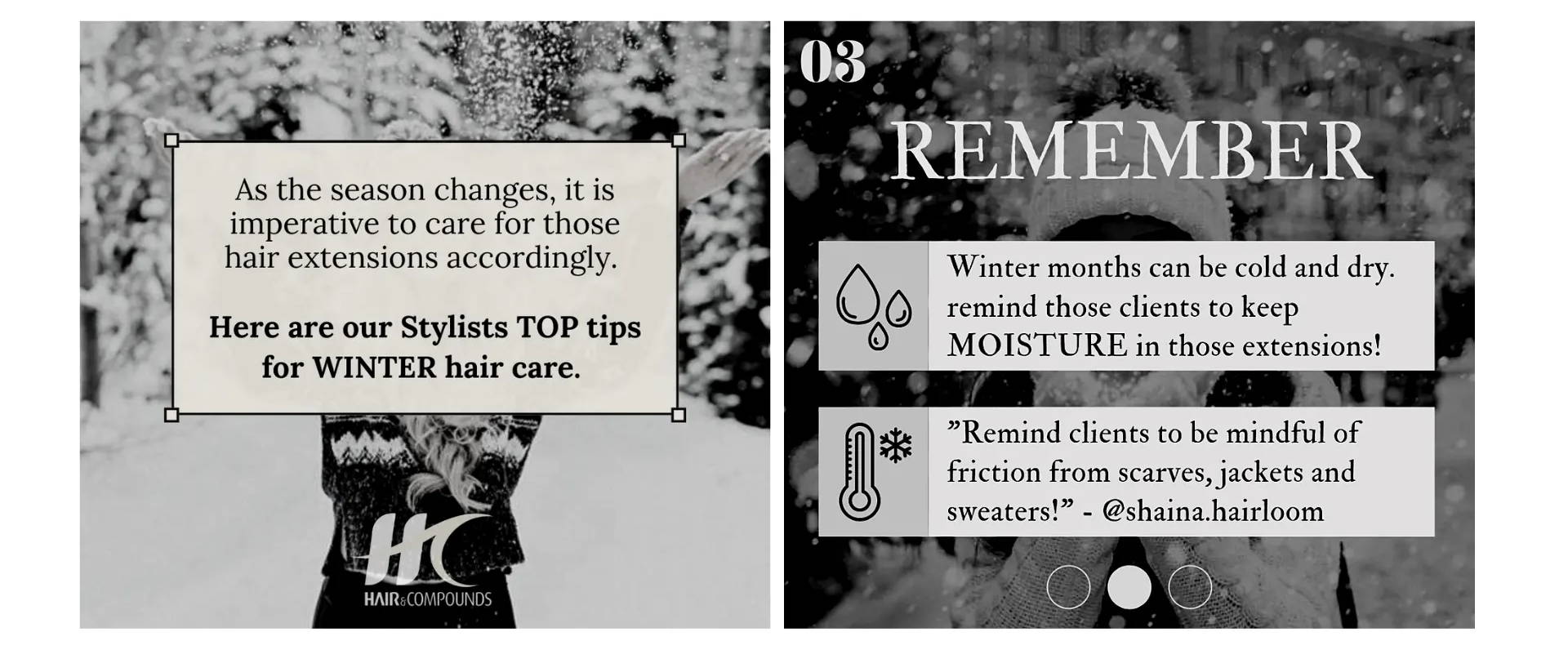 1. Moisture, Moisture and YES, More Moisture
Yes, those hair extensions get thirsty just like we do! When the fall and winter begin, Moisture is KEY for keeping those hair extensions healthy. Winter brings dry and cold air which takes away moisture. Remind those clients to do a conditioning treatment once a week and be sure to use high quality products with tons of hydration. Another tip for moisture is to add moisture to common living environments, such as adding a humidifier to the home. Adding a humidifier keeps the home super hydrated and really helps with keeping hair nice and moisturized.
We asked Shena, a professional extensionist and hair stylist, her top moisture tips for hair extensions. "Extra Hydration such as deep conditioners and oils because of the more dry weather! Sometimes I even recommend my clients to start conditioning their roots to keep their scalp from getting dry and itchy." --@she.doesmyhair
TOP PRO HAIR CARE TIP FOR MOISTURE:

"Curly products are always the best for extensions because of how much hydration they have. Hydration is my #1 focus to keep the health of them!" --@she.doesmyhair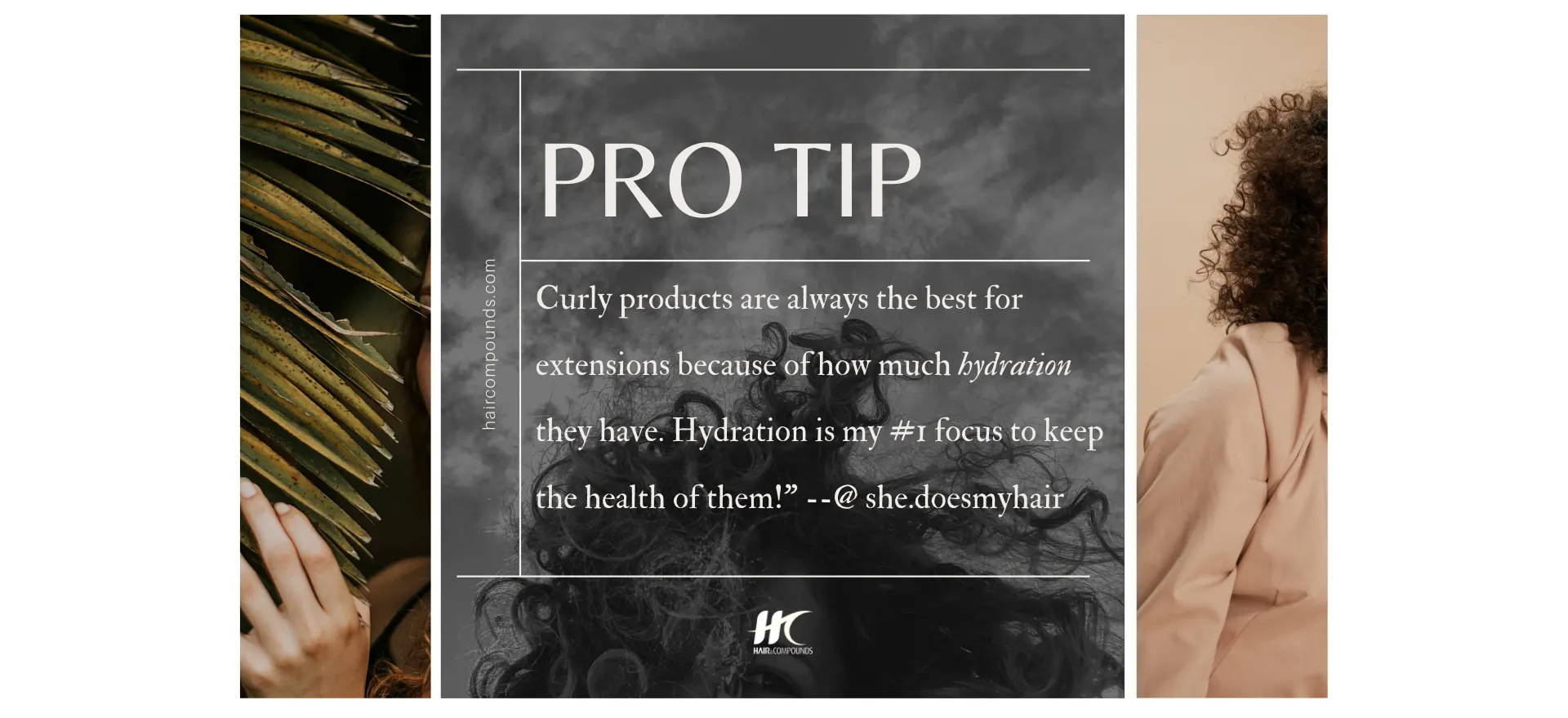 Our stylists recommend THESE hair care products to take care of hair in winter naturally: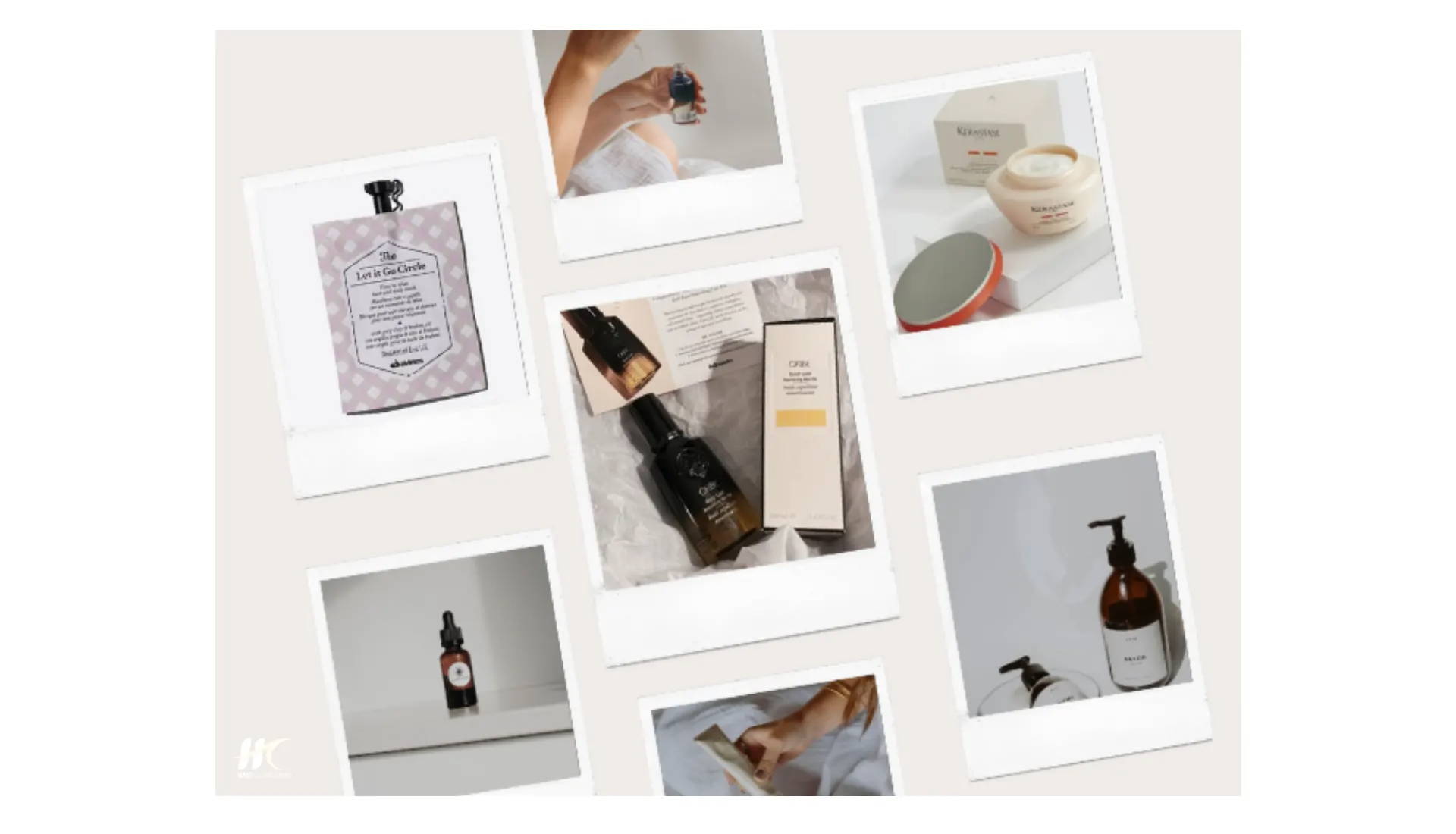 There are a few things you can add to those hair extensions BEFORE installation that can also help maintain moisture. Always use a heat protectant and keep heat to none at all or under 300 degrees to maintain moisture. The less heat the better! It is recommended to let those hair extensions air dry as much as possible. Add a tiny amount of professional hair oil once those hair extensions are dry before installation!
2. Be mindful of FRICTION

Static shock and flyaways are a real thing for hair extensions in the winter time. This happens from added clothing in those colder months. These clothing items can be things such as scarfs, hats and beanies.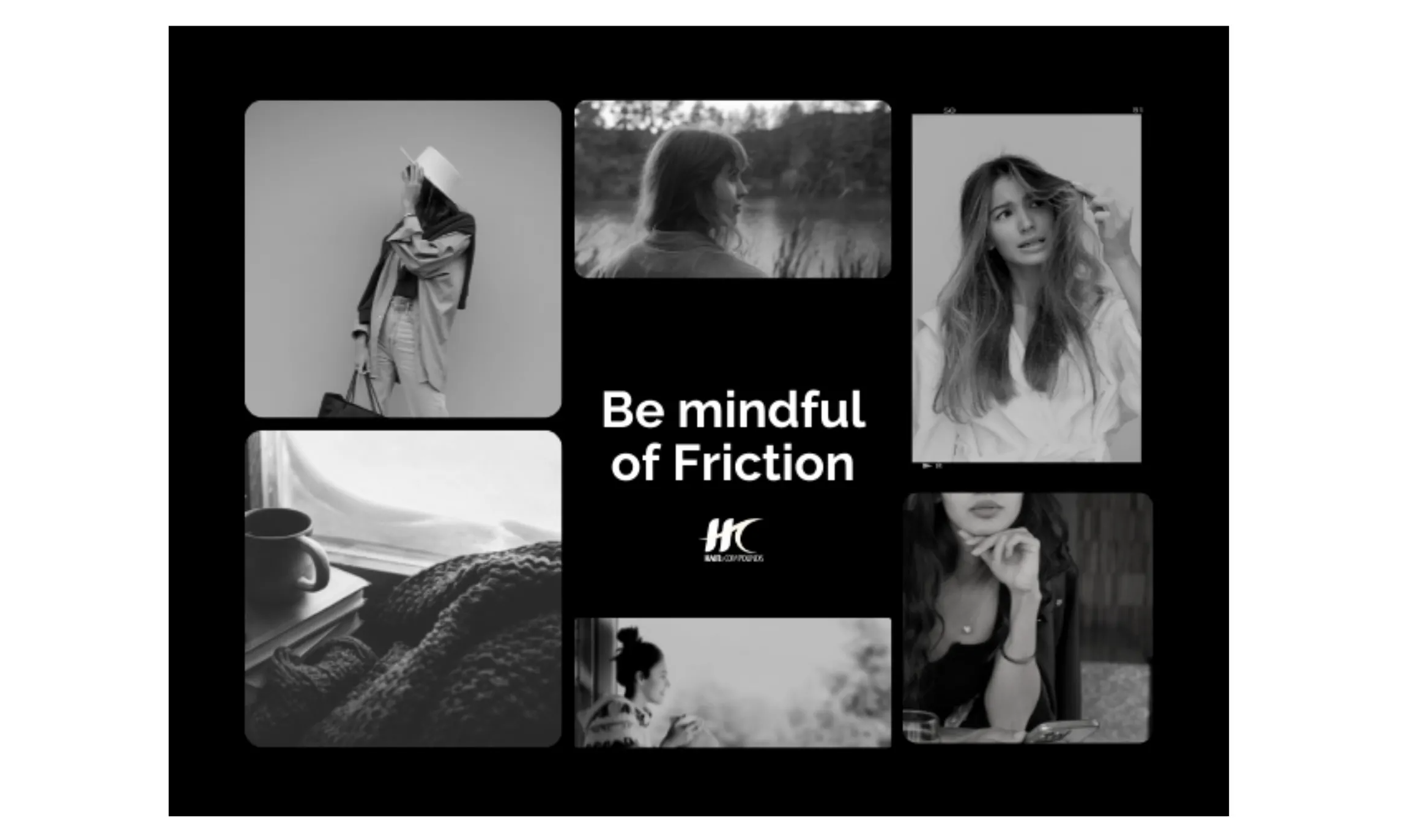 TOP PRO HAIR TIP FOR FRICTION:
Our stylists recommended that clients need a travel brush to keep those tangles at bay during the day when out and about. One of the most important things that a client needs all year long is a silk pillowcase. Our stylists even recommended wrapping a silk scarf on the top of the hair before wearing beanies or hats. This can help alleviate the friction and static that can occur when wearing these types of clothing in winter.

"Be mindful of friction from scarves, jackets, and sweaters. Silk pillowcases are always great too." --@shaina.hairloom
3. Remind client not to OVER wash those hair extensions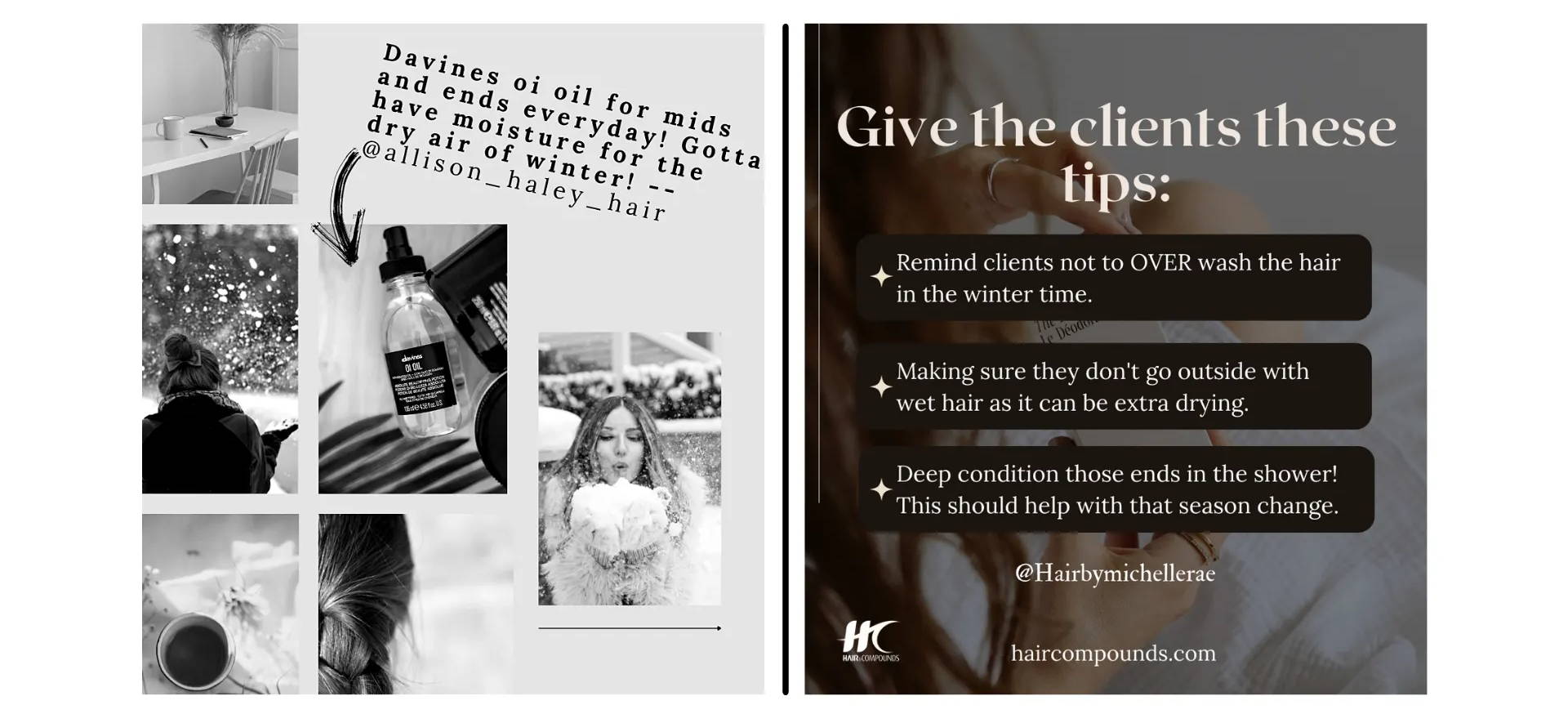 We are not saying, don't wash those hair extensions ever. That would cause unnecessary build up and we do not want that. Our pro's recommend keeping hair washing to a maximum of a few times a week---or less. Those clients might be tempted to over wash and might not realize that they are stripping essential and natural hair oil from their hair. Another thing that should be avoided is wet hair outside!
TOP PRO TIP FOR WINTER HAIR WASHING:
"Make sure to not go outside with wet hair, as it can be extra drying." -@Hairbymichellerae
Our stylists recommend adding Davines oi oil to those extensions, especially for those extra cold winter days.
"Davines oi oil for mids and ends everyday!" -@allison_haley_hair
4. Make sure that the client is brushing correctly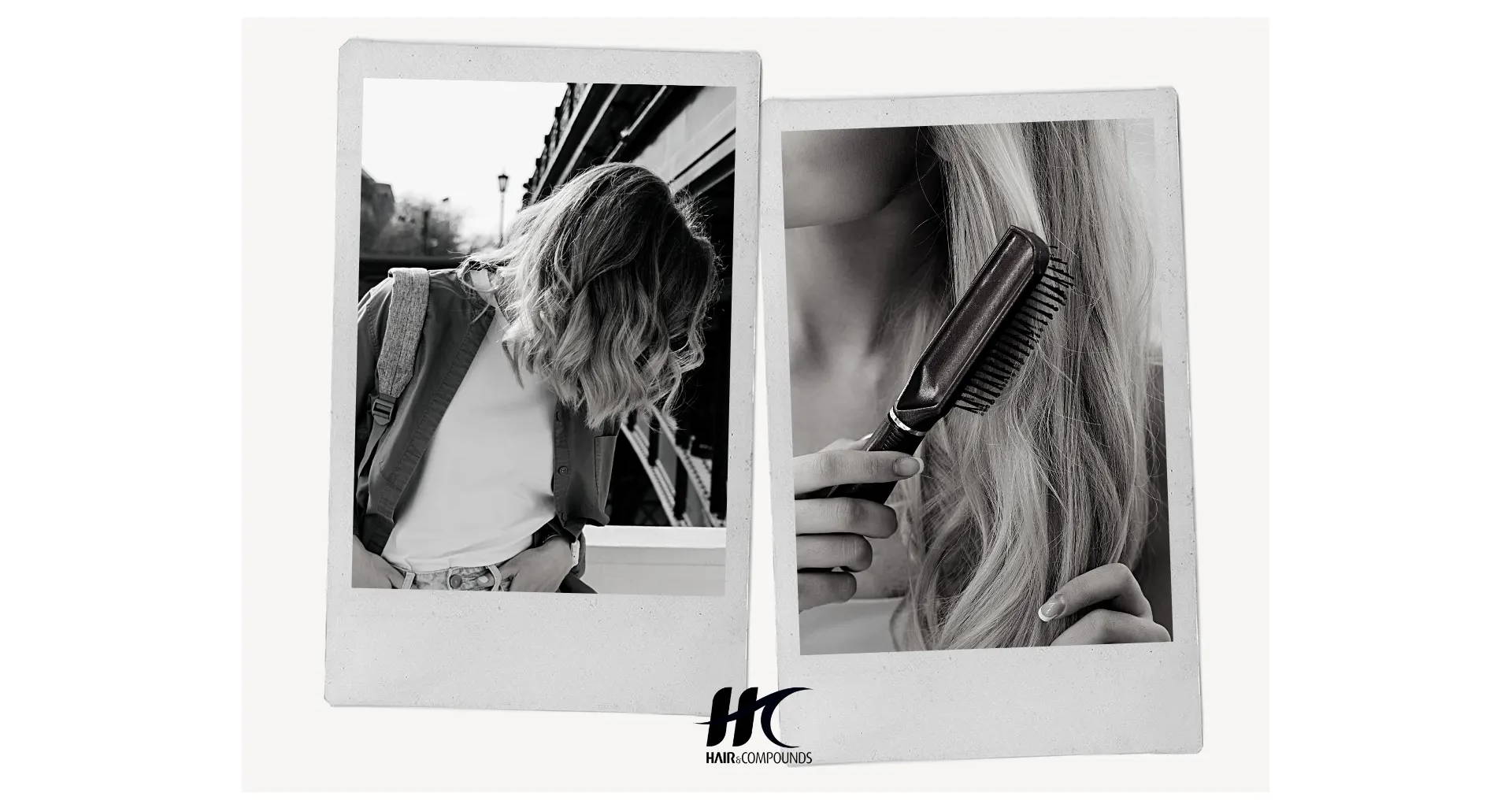 How to care for hair extensions? Remind those clients that our hair extensions are real human hair. They react like normal hair and need to be treated very carefully, especially when brushing. Because the winter is very dry, the extensions can sometimes become tangled. The best way to brush those extensions is by NOT pulling downward as that can cause the extensions to break and or become unravelled.
"Always carry a brush to keep the back of those extensions from getting tangled in the wintertime." --@she.doesmyhair
The best way to brush hair extensions is to start from the bottom of the hair extensions and slowly go upwards as the hair becomes untangled. Once at the top of the hair extensions, it is best to hold the roots of the hair as the client carefully and slowly brushes around the top of the wefts, bonds or individuals. It is imperative not to brush from top to bottom like natural hair.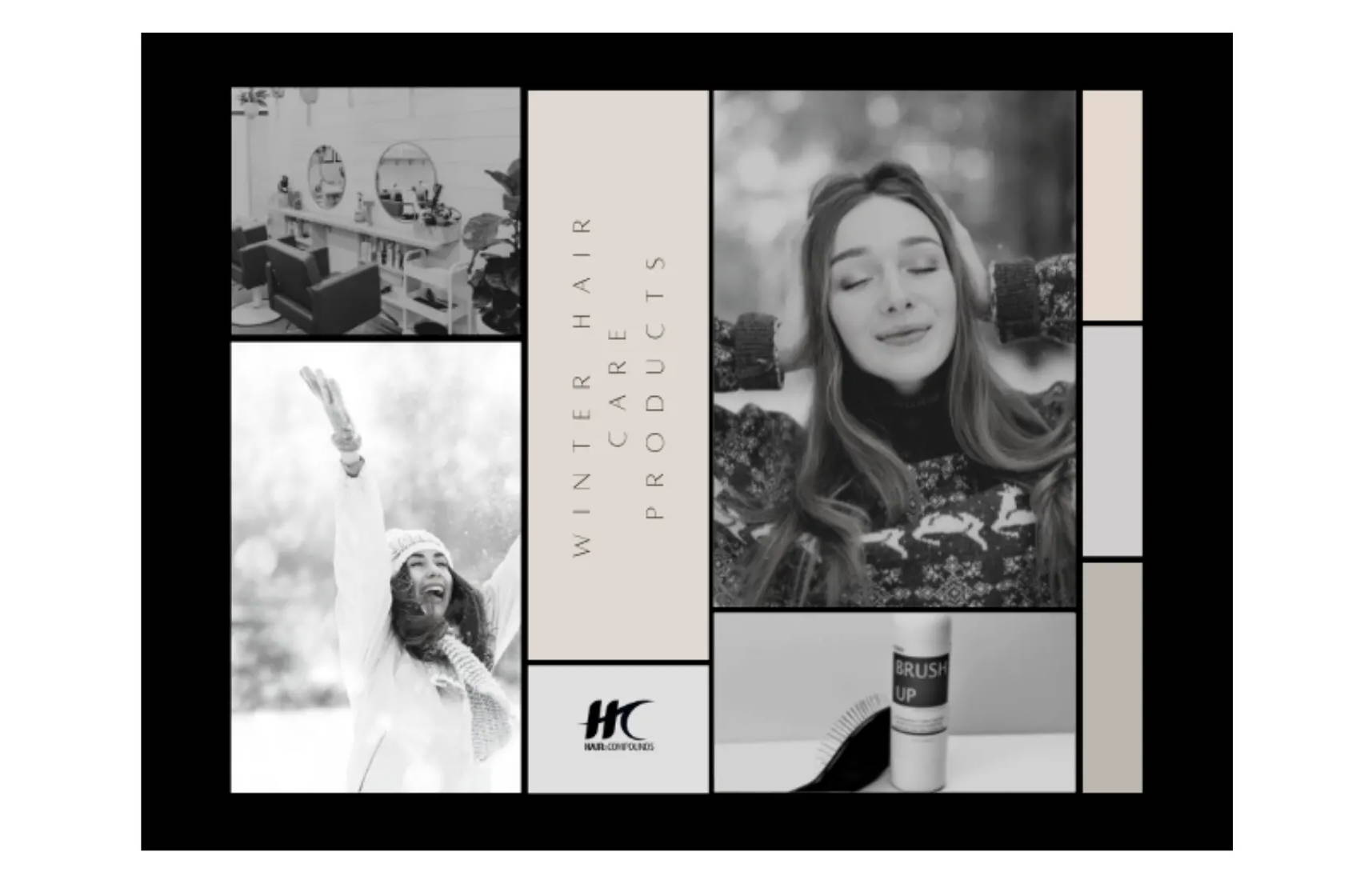 Another product we can recommend with high rated results is our Brush Up Treatment. This product was created to target that dreadful winter hair frizz. This is a great product to help when those hair extensions are dry, brittle and or tangled from build up. Build up can occur over time from use of hair products such as hair spray, oils and treatments. We recommend the brush up treatment to reduce static, keep the hair soft and manageable, and seal the cuticle after treatment.
Watch how our stylists are using the Brush Up treatment for their hair extension clients.
You can also check it out on our website here.
Our stylists recommended these 7 hair extensions care tips a client must have in winter time for hair extensions:
Stay up to date on hair appointments, follow ups and maintenance routines

A travel brush for on the go detangling

A great leave in conditioner and once a week conditioning treatment

Professional level hair care oil to add to the ends when needed

A t-shirt towel and silk or satin pillowcase or head wrap

A professional level heat protectant if adding heat, or avoid heat altogether

Optional: a humidifier for bedroom for added hydration
Special THANK YOU to all of the amazing professional stylists that gave us their maintenance insights and tips. We would not be able to do this without you all.
These amazing stylists work can be seen on IG: @shaina.hairloom, @hair.love.sherri, @she.doesmyhair , @hairbymichellerae , @Deeprootsatx, @kimphillipsstyling, @allison_haley_hair
Download your free printable winter hair care for extensions guide at link below and you can give it to your clients at their next hair appointment!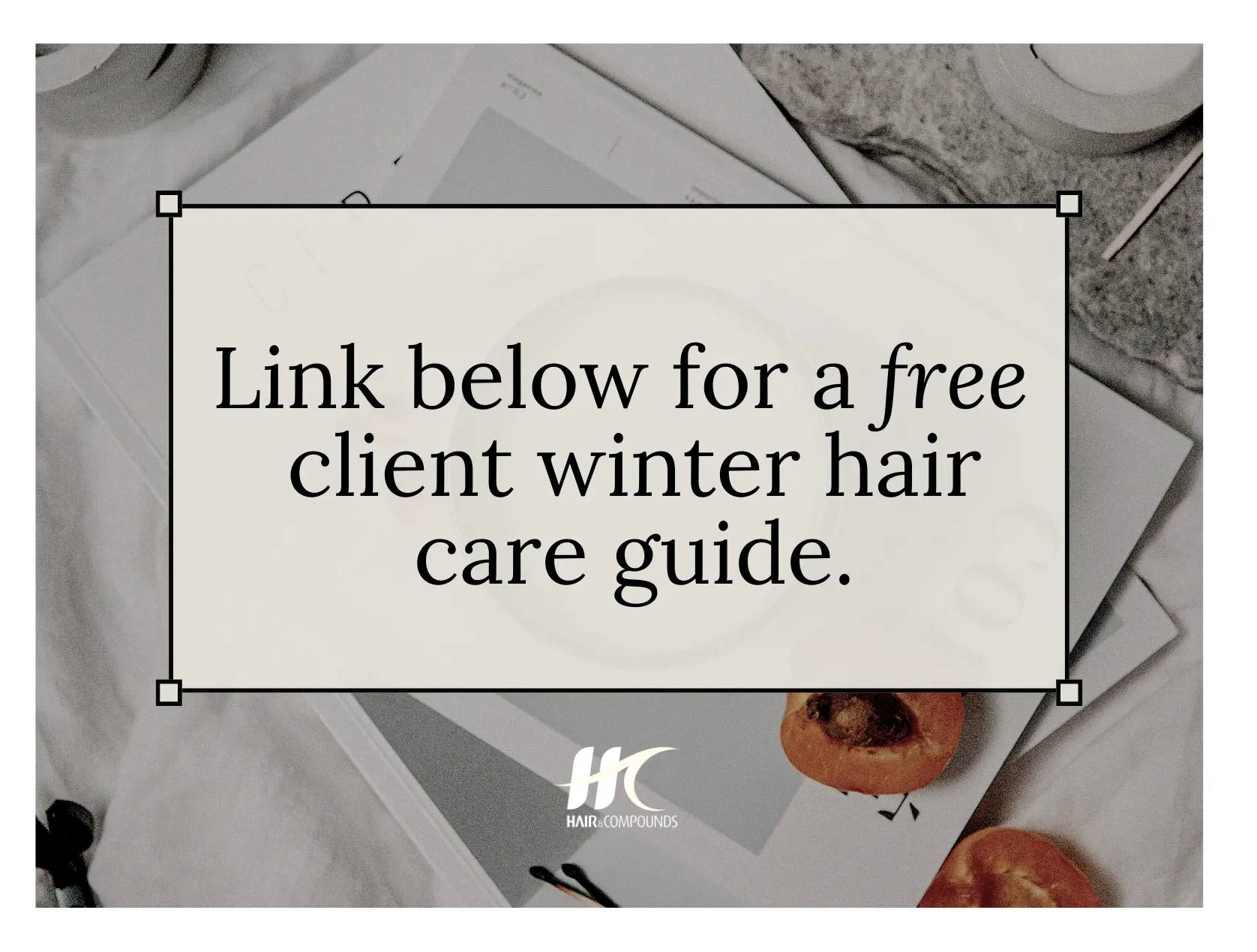 Winter Hair Care Guide Download Collection 2019 Sale 70% Off Title for image