Production Upgrades for Hand Tied Wefts
Posted by JANE KIM
What's changing with the wefts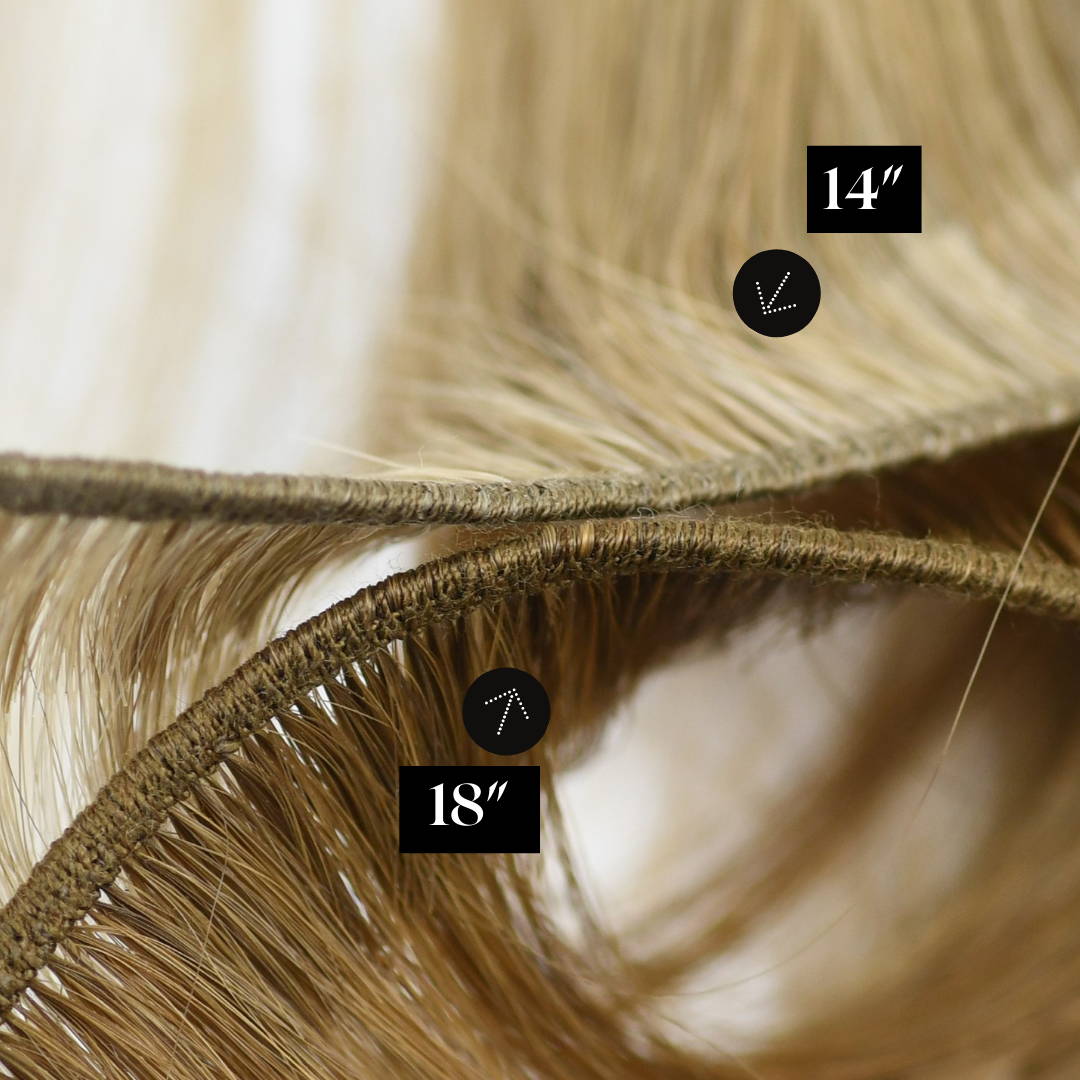 All wefts in all lengths have a more visible overstitch on the track that makes it more durable as it prevents shedding and breakage. We are still testing changing the thread to cotton instead of nylon so it will absorb hair dyes.
So far production has not found a strong cotton thread that will not pull apart during stitching. We will keep you updated if we are able to progress with this project.
22" Thinner Weft Track Density
The 22" length is transitioning from 1 full density track per bundle to 2 thinner tracks per bundle, just like the 18" length.
There are only a few colors left of the Full track, and once sold out the 1 Full track will no longer be stocked.
New Longer Feathered Return
 Our production has changed the way they trim off the root return when hand-tying the wefts. Instead of regular scissors cutting down the return to 1/4", they have started trimming the roots with thinning shears leaving a longer feathered return. This alteration began this month in production and will begin showing up in our inventory soon.
There will not be any special orders and we will not keep 2 separate inventories. New batches will automatically be arriving with the feathered return and inventory will slowly transition over the next few months.
Curly Weft With Thinner Track Density
Curly wefts are a new addition that we first tested in our Special Batches collection. Due to popularity and demand, we will begin making them a permanent part of our inventory, with some changes. Based on feedback,
We know that almost everyone prefers the flexibility of the thinner wefts. So instead of a thick Full track, we will restock them with two thinner tracks per bundle.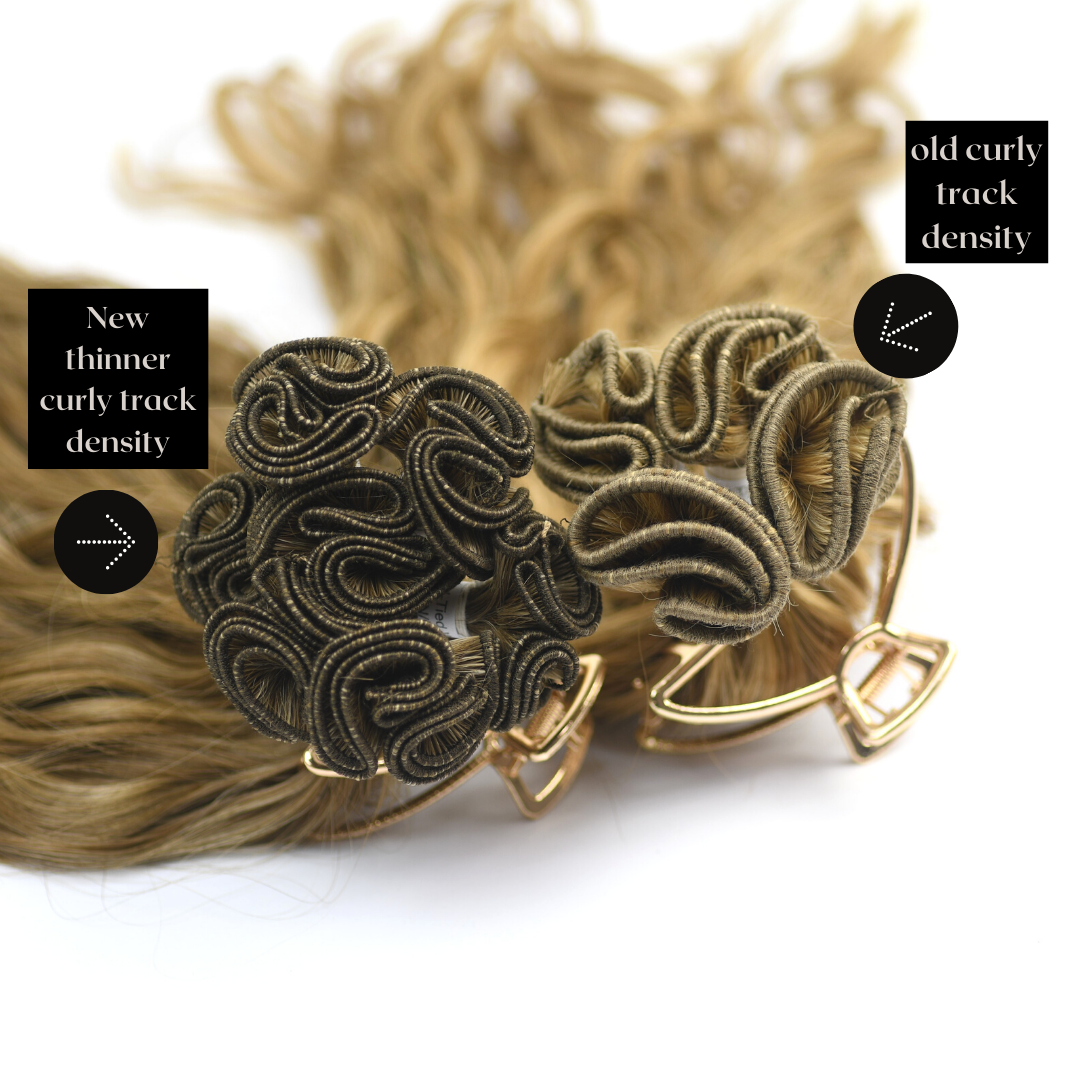 We also worked with production on determining the specifications of "curly" hair to make sure future batches will have more curls and less wavy strands. Although it is difficult to source long curly hair that make up the 20" lengths, we would prefer they make less quantity with full curly hair.
It is also difficult to make lighter blonds in curly hair as bleaching breaks the disulfide bonds resulting in a more relaxed curl. This is why blonds tend to be less curly and the reason why we cannot bleach lighter than a level 10.
We are working diligently to make sure your needs as hair stylists, are fulfilled. If you have any additional questions please email us at marketing@haircompounds.com
Collection 2019
Sale 70% Off
Title for image