IONIX Brush Up Tutorial: Insights from Stylists | Hair & Compounds
Posted by DHPL INDIA
When you think about the extreme boost in moisture, disappearance of tangles and de-escalation of frizz as the main results, the IONIX Brush Up treatment sounds great, but many of you have wondered:
"How are other stylists using the IONIX Brush Up Treatment?"
IONIX Brush Up is a salon-only treatment, created by and for stylists. We sought to create it over 20 years ago upon realizing that no matter the supplier, quality or origin, all extensions and wigs are vulnerable to dryness that causes tangles and frizz. Brush Up has also been used as a cuticle sealant for hair that still has full cuticles intact, as well as a mane tamer for natural, extensions-free hair.
Toronto stylist Anthony J. Black created the following 1-minute video to show how he uses the IONIX Brush Up treatment:
Anthony is a customer of ours and an extremely talented stylist that has been perfecting his craft for the last decade. He's making a name for himself on Instagram through gorgeous hair inspiration, funny memes, hair education and industry moves he's made.
What's his latest mark? You can find him on pages 14 and 15 of efe Magazine's May-June issue where he spoke about "When To Say No."
Anthony is just one of many stylists using IONIX Brush Up. Several other stylists using Brush Up are explaining how they use it and lending advice in our private Facebook group: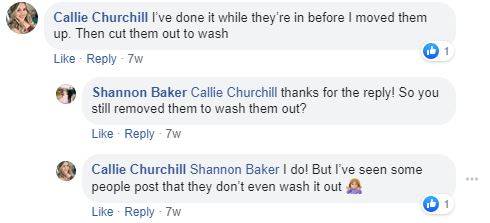 If you are a hair professional and you would like to join our Facebook group, click here.
If you have any questions or you're thinking of trying IONIX Brush Up, let us know in the comments below!
The IONIX Brush Up is a salon-only treatment, containing a lightweight emulsion of softening and binding agents that adhere to the hair strands creating smooth tangle-free hair that lasts for weeks. Use Brush Up during maintenance of the extensions to brighten, soften and help the hair last longer.
Click here to visit our IONIX Brush Up product page and order a bottle today!
We gathered major details that help you better understand how the IONIX Brush Up works.
Click here for more details and an application video. Collection 2019 Sale 70% Off Title for image