Complete Hand-Tied Weft Tutorial and Installation with Celebrity Hair Stylist: Ashleigh Marie
Posted by DHPL INDIA
One of the most frequent questions that we receive from hair extension professionals is, "What is the best hair extension method for your hand-tied wefts?" The truth is, several incredible methods are compatible with our hand-tied wefts. Hair & Compounds continues its educational series with a complete hand-tied weft tutorial and installation with Top Celebrity Hair extension stylist Ashleigh Marie. Ashleigh currently works at one of the most esteemed hair salons in Los Angeles, Meche Salon. She has been working in this industry for decades. She has also studied, assisted and worked with some of the best hair professionals in the industry.
Ashleigh sat down with us to give us her TOP insights on hair extensions and secrets on being a celebrity hairstylist in Los Angeles. This video series is Ashleigh's complete hand-tied weft tutorial and installation breakdown.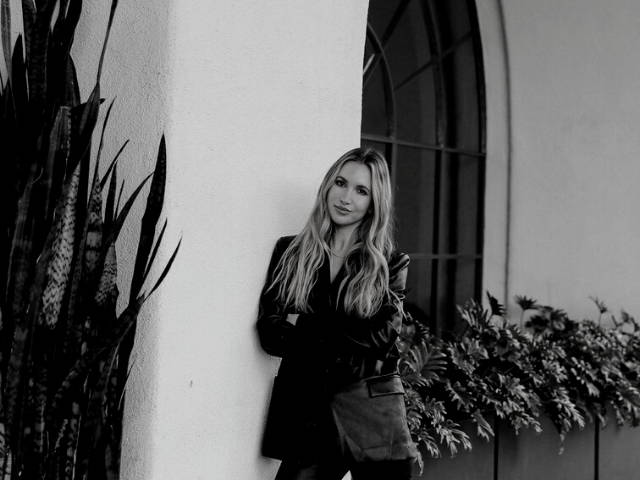 In this five-episode breakdown, you will learn:
The importance of consultation and the questions all hairstylists should be asking their clients

How to choose the best color and texture hair extensions for the client

How to determine and prepare all colors, if any, that must be added to a client prior to hair extension installation. Where to apply color and hair mapping.

The complete hand-tied weft installation with Ashleigh's preferred hair extension installation method

How to Blend hand-tied weft extensions once they are installed on the client
Episode One: The importance of the consultation
We always ask the stylist, "what is the most important aspect of installing hair extensions?" The most common answer is the first hair consultation.
The consultation is where the stylist determines if hair extensions are a good fit for the potential client. This initial meeting is also an excellent opportunity to inform the client of the maintenance that will be involved with this type of commitment. The consultation should address any questions about expectations. This meeting can also help alleviate any confusion in the future.
"What are you looking to do today?" Ashleigh always begins her consultation with this simple yet critical question. Ashleigh's client is ecstatic to let her know precisely the hair she wants, hinting that she loves her blonde hair but wants more of her natural color. A nice simple lived-in look to complete her soon to come extension installation. Is it possible? "Absolutely," Ashleigh confirms.
In this insightful peek into her consultation, Ashleigh asks a series of questions and not only gives immediate feedback, but she provides excellent suggestions and her professional opinion on what will work best for her client, given the exact condition of her hair.
Episode Two-- The importance of Color and Texture matching hair extensions
After discussing the client's hair extension desires, it is crucial to ensure that the hair extensions added to the client's hair match in texture and color. You would never want to add super wavy hair extensions to a client who has naturally straight hair or vice versa. In the end, you want the clients newly added hair to look as if they are not wearing hair extensions.
Ashleigh breaks down the importance of color and texture matching a client for their future hair extension installation.
Episode Three: Adding color to a client before adding hair extensions
If the client's natural hair color needs to be adjusted, discuss what needs to be added to their natural hair to ensure a natural blended look once the extensions are installed. Does the client need a highlight, baby light and or a root added to their natural hair?
Ashleigh shows us how she adds color to our hand-tied hair extensions before her client's installation appointment.
Episode Four: Ashleigh walks us through her hand-tied weft installation
Of course, the moment you have been waiting for, the official installation of hand-tied wefts with Ashleigh Marie. Ashleigh discusses her hand-tied method preferences and shows us her step by step process of installing our hand-tied weft extensions with her client.
Episode Five: Styling hair extensions after they are installed for proper blending
Everything comes down to blending. Blending hair extensions is the final, most crucial step in completing a hair extension installation seamlessly and successfully. Ashleigh breaks down the best way to blend hair extensions to the client's natural hair, down to the cut and style.
Ashleigh Marie is a Top Celebrity Extensionist at Meche Salon in Los Angeles, CA. She travels internationally doing hair extensions in NYC, Canada and much more. We were honoured to sit down with her and find out precisely what makes her the successful hair extension artist she is today.
Want more in depth knowledge of hand-tied wefts? See our complete hand-tied weft guide for everything you need to know about our hand-tied wefts. Collection 2019 Sale 70% Off Title for image