The Best Ways to Connect with New Salon Customers
Posted by DHPL INDIA
If you are a hairstylist or hair extension provider and constantly wondering to yourself about "how to get referrals for my salon," then look no further. In this article, we don't just want to show you how to get salon referrals but wish to provide you with the best ways to connect with new salon customers and show you how to keep new salon customers coming back for life.
In today's salon industry, the client experience starts from the moment they interact with you online and continues to the follow-up email after their appointment. Every interaction needs to be an impactful move, from how you get the word out about your salon business to the ways you boost salon loyalty and client retention. Read on to learn more.
The Best Ways to Connect with New Salon Customers
How Do You Attract Customers to Your Salon?

Your online presence via a Google search, website, or social media is often the first point of contact for a new customer. Can one get a sense of what your business has to offer in seconds? Is there information posted as to its hours, services offered, or if you take credit cards? What people see when they first experience you are the beginning of their client experience, so you want to make a good impression.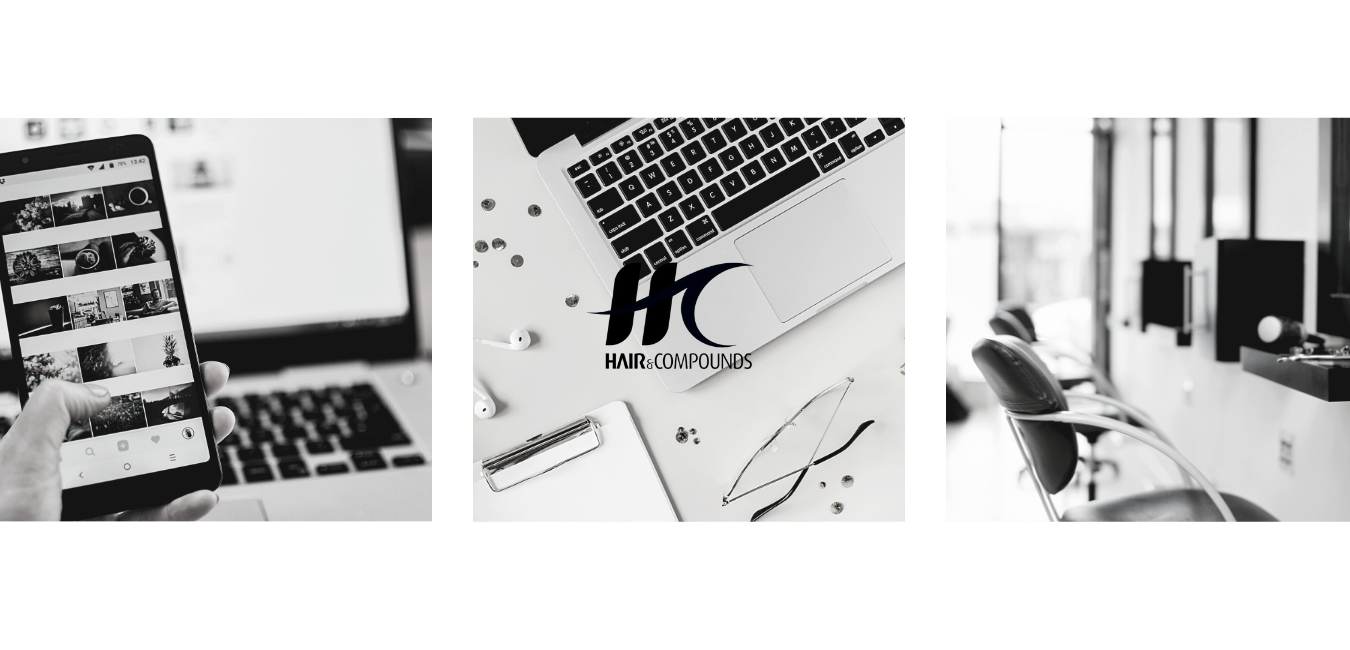 Connecting Through Your Website
According to Cxl.com, it takes 50 ms to make an impression on a potential client. Your website layout, mobile phone accessibility, and content are deciphering factors in what propels a potential client to book with you. The most successful salon websites include the following:
1. A contact page with location(s) maps, contact info, and salon hours.
Don't forget parking details!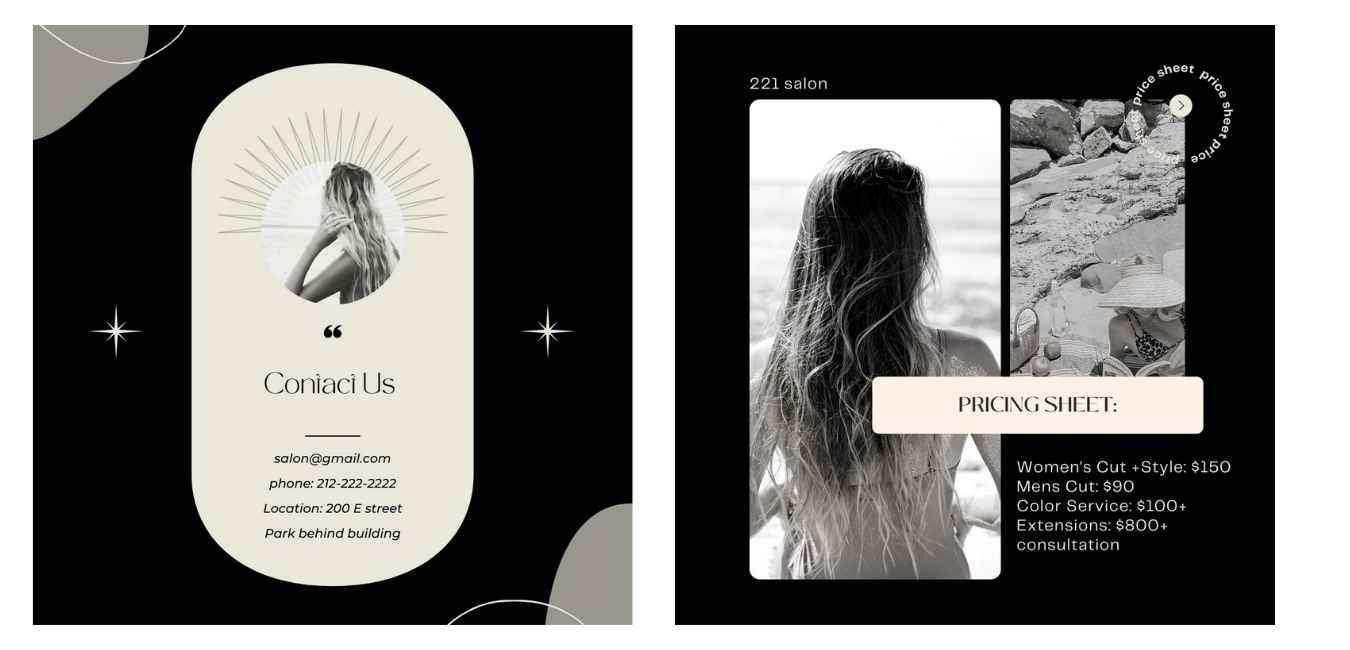 2. A service menu with detailed descriptions and accurate pricing.
This is where you get to talk about your curly and wavy extension options or deep conditioning treatments.
3. Online booking options.
Gen Z is all about no-contact booking.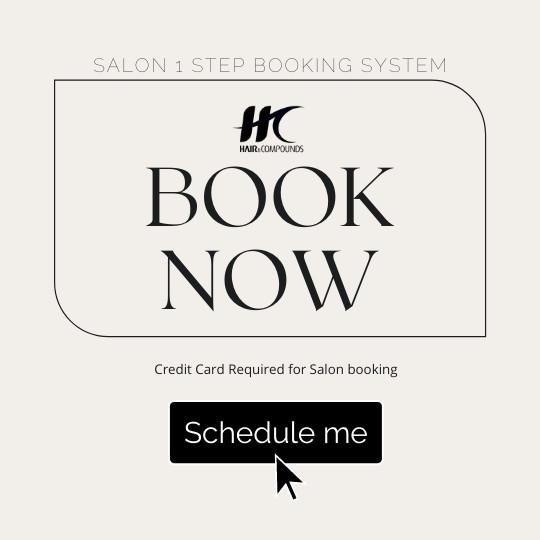 Check Your "Googleability"
Google hair extension salons in your area. What number does your business rank on the search answers list? What does it say when you click on your business profile? Is your website accessible? Are the correct salon hours posted? How are your reviews? You want to help the local customers find the new salon of their dreams by filling up your Google and Yelp profiles to the brim with information about your salon.
To increase your Googleability, pack your website with searchable content. Use your product descriptions and blogs to place SEO keywords. For example, if you provide unmatched quality on hand-tied wefts with your hair extension services, talk about it! Include as much info about the products and application methods you use as possible so that you're more likely to rank higher on Google search results.
Work on Your Social Media Game
Optimize your social media presence in a similar fashion as you do your Google page. It's imperative that you include as much of your salon's information on your social pages as possible, including a link to your salon website. Your content needs to be like a mini version of your website while showing off the best of your work. Include educational captions on the images. If you post a stellar cylinder I-tip hair extension, for example, divulge why this application method was used on this particular client.
Another way to reach new salon customers is to go and get them! Search for the kind of clients you want in the "Explore" area of Instagram. Find the profiles they follow and search those profiles' followers list. Follow at least 100 of those people a day and start building relationships with them. Don't worry about the number of how many people you're following when the goal is to build connections.
Let Your Salon Vibe Precede Itself

If you get an online booking, don't miss out on opportunities to connect with your client, provide them with directions and parking intel, and educate them about the service they're booking. If a new client books a polymer extension service, or a loyal client books a service they've never had before, use the confirmation email to educate them further on the service.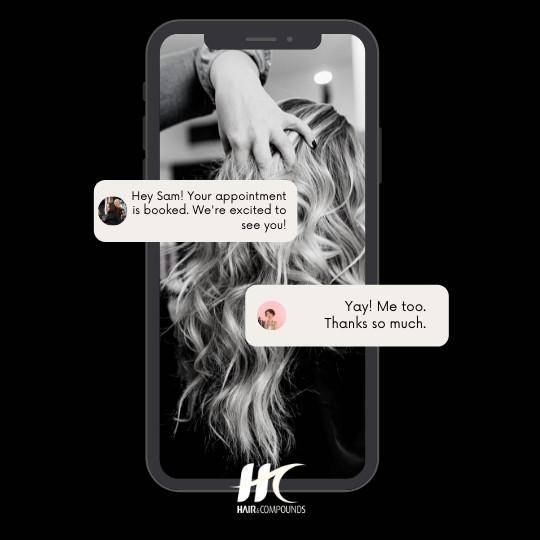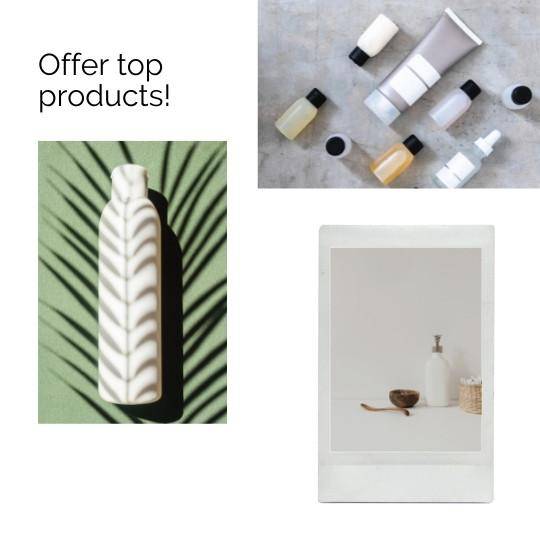 Never skimp on the products you use to try and increase your profit margin. If you provide hair extensions, be sure that you offer unmatched quality hair where the color doesn't fade and the bonds stay where they're placed. Be sure that you provide multiple attachment options to meet the needs of a variety of hair types.
Be Sure Your Salon is THE Place to Be

Once clients arrive, they need to be acknowledged. If the front desk person is away from their post, stylists need to be mindful of a person just standing there and should be instructed to politely step away from their client to simply say hello and let the new patron know that someone will be with him/her shortly. Your salon needs to be a place people want to be. It should have good lighting, a comfortable atmosphere and inviting energy.  

How to Attract New Customers to a Hair Salon with These Salon Referral Ideas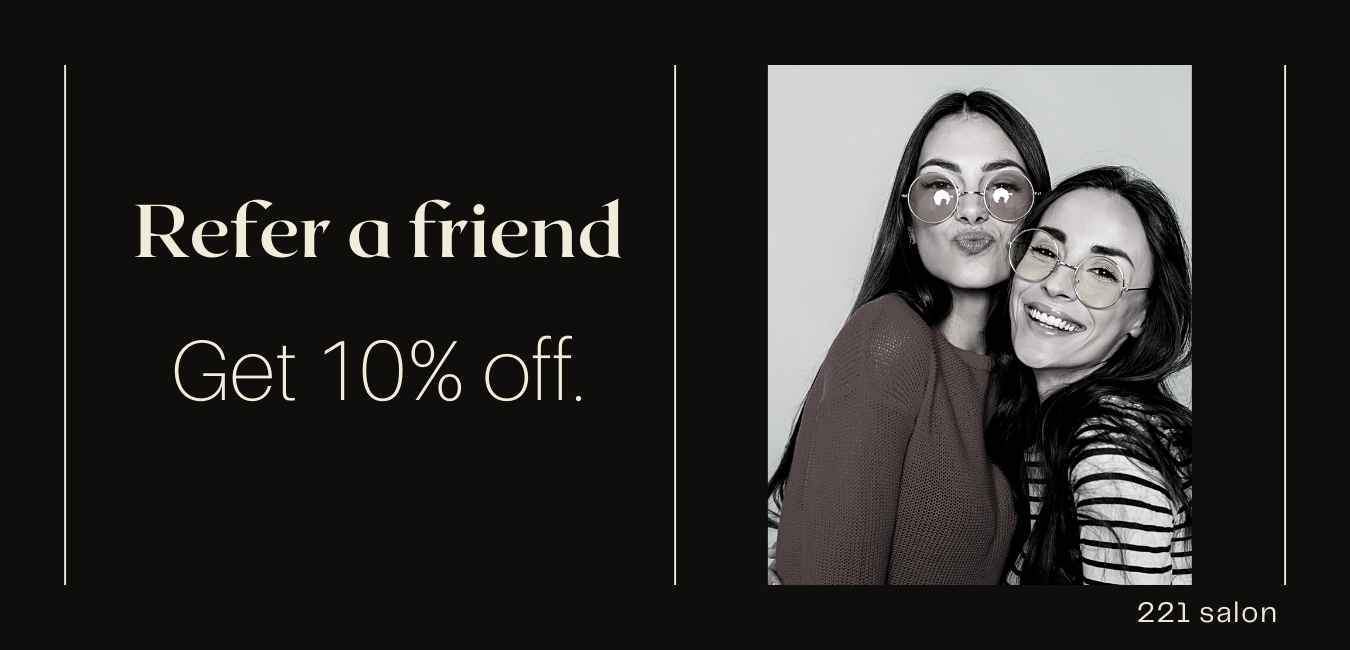 Consider the Monetary Impact of a Referral Program
Before launching a salon referral program, ensure that it will be profitable. Weigh the costs of a referral program against the potential new business generated by your current clients. Start by taking the number of your existing loyal clients. Calculate how many visits they make a year and how much they spend per visit.
The number of Visits x Cost Per Visit = Salon Revenue.
 Calculate how much of an incentive can you offer your current client and their referrals based on those numbers. This simple equation helps you to consider the salon referral program structure you can provide while still garnering profits.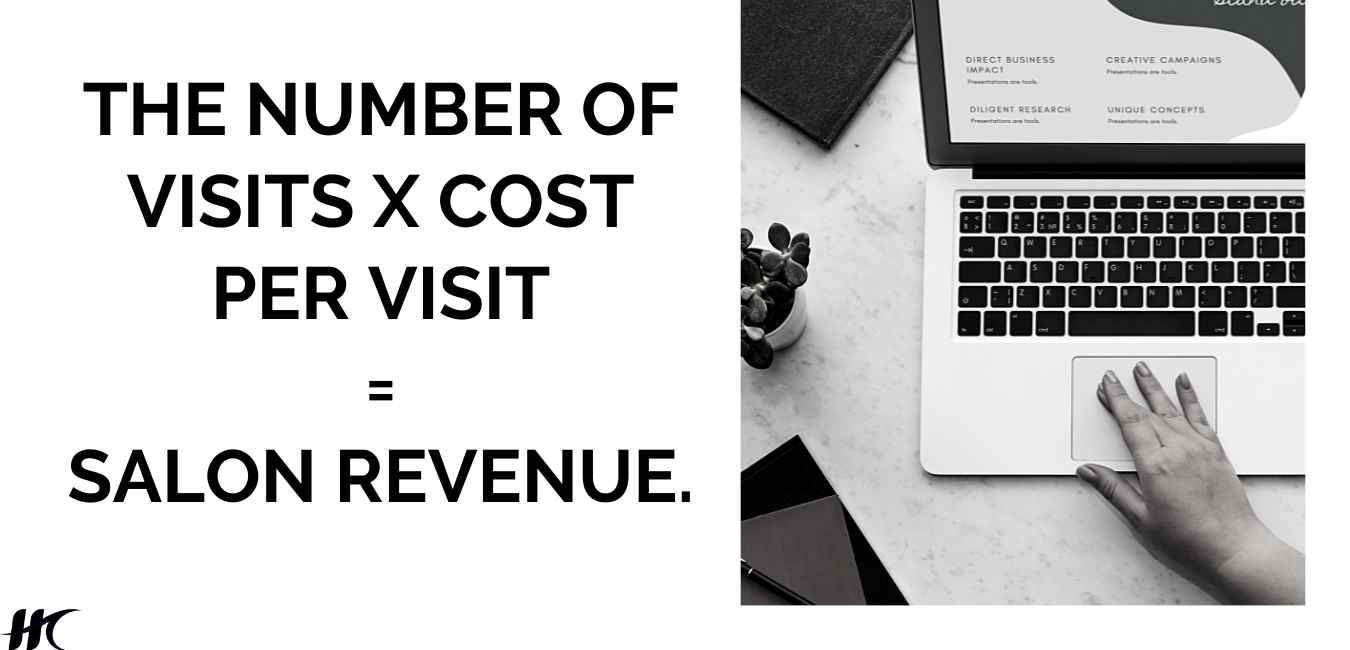 Celebrate Your Referral Peeps
If you've already gone and created a community around your marketing efforts, it's important to celebrate your client referrals. Capture "after" photos of the work done on your referral clients and the referred, and create a carousel-style post on Instagram or in your salon newsletter. Celebrate all of them and what they received to showcase how much your referral program goes above and beyond in showing its appreciation to your clients.
Make Your Salon Referral Program an Event
Treat the launch of your referral program like the launch of a revolutionary product. It's not an afterthought but something that should be promoted via email blasts, social media posts, or even a launch party. Talk about it in your Instagram stories or intergrade it with a giveaway a day for a week. Create a "How Do You Refer Your Friends" campaign that offers a discount or gift bag if your clients make an Insta story talking about your salon or if they tag five friends they think would love your services.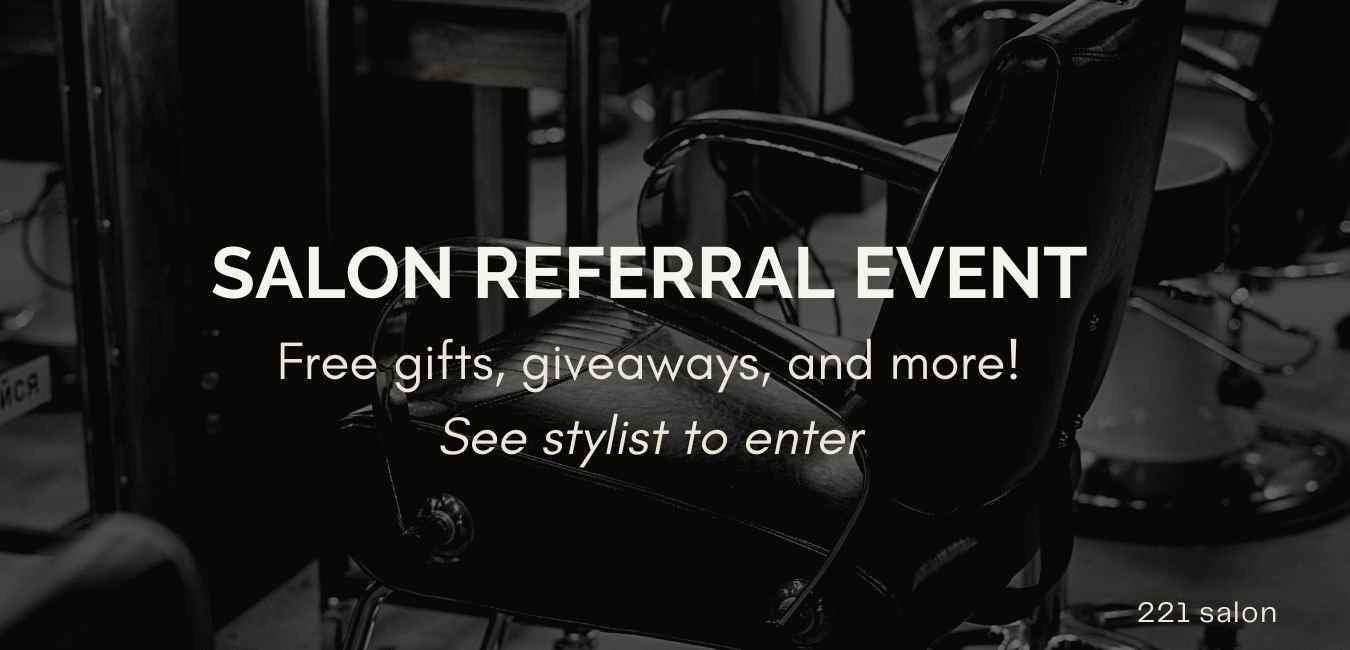 Salon Referral Program Examples
The 20/25 Program
The most effective referral programs give current, loyal clients rewards for referring their friends and family. The 20/25 Program affords an existing client to offer a friend $20 off their first service. Once the friend books, your current client receives $25 toward a purchase. You can create your version of this program but essentially, you provide your client with something more to offer their referral than just a "Hey, try my stylist," while incentivizing them to buy product.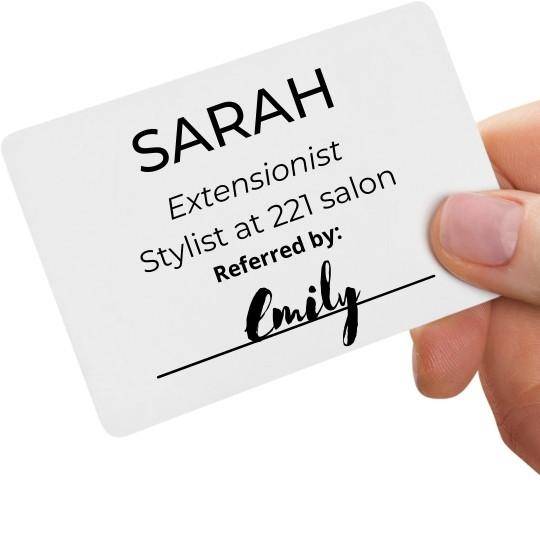 Refer 3 Get One Free
This program offers a free service to your current client after referring three of their friends or family members. You can make this program work for you by altering the number of clients they need to refer. Remember to do the math to see how to set up this program to be mutually beneficial to both you and your clients.
How to Implement Your Salon Referral Program
Your salon referral program needs to be mentioned by everyone from your front desk people to your stylists to each client before they leave the salon. Your front desk person should ask all new clients, "Did someone refer you?" If the answer is yes, document it. If not, use it as an opportunity to discuss all of the details about the program.
You can also incentivize your staff with a referral client bonus. If the salon books ten referral clients per month, the team will receive a (insert incentive here). The point is to keep your referral program at the forefront of everyone's mind, including your staff, so that when clients leave the salon, it's more likely that they will mention your salon to their coworkers when they walk into work looking amazing.
Beyond Hair Salon Referral Cards
The salon referral card earns you a hole punch or mark every time your client refers someone. After they acquire a certain number of hole punches, they get a free service or product. The referral card is inexpensive to make and easy to offer, but the downside of cards is that they're easily lost, difficult to track the success of your program and makes fraud easy. Try the following options instead.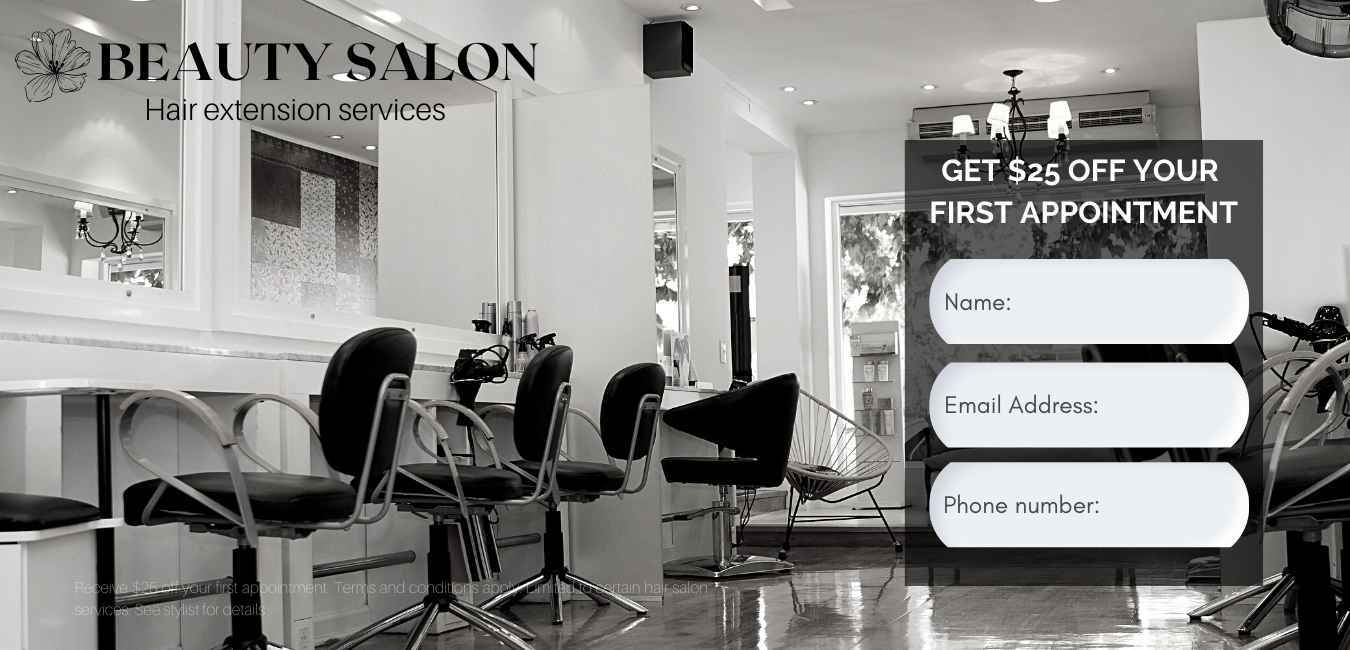 Referral Tracking Software and Apps
To bring your referral program into the now, it's best to use tracking applications or software that works as an affiliate program. OSI Affiliate and similar applications provide software that enables you to survey your clients, find your most loyal ones, and provide them with their own personalized link that they can promote to their community. It tracks their efforts and automates rewards for them and those they refer.
Automated Thank You Emails

A referral tracking app or software should be able to automate emails or texts, letting your clients know when they've earned a referral. Even if you don't opt for tracking software, you should be sending these emails. These emails should detail how many referrals they have left to receive their perk or provide the following steps depending on the structure of your program.
These emails should thank clients for their efforts and be used as another opportunity to promote the great quality, fantastic color range, and beautiful texture of the hair extensions you provide.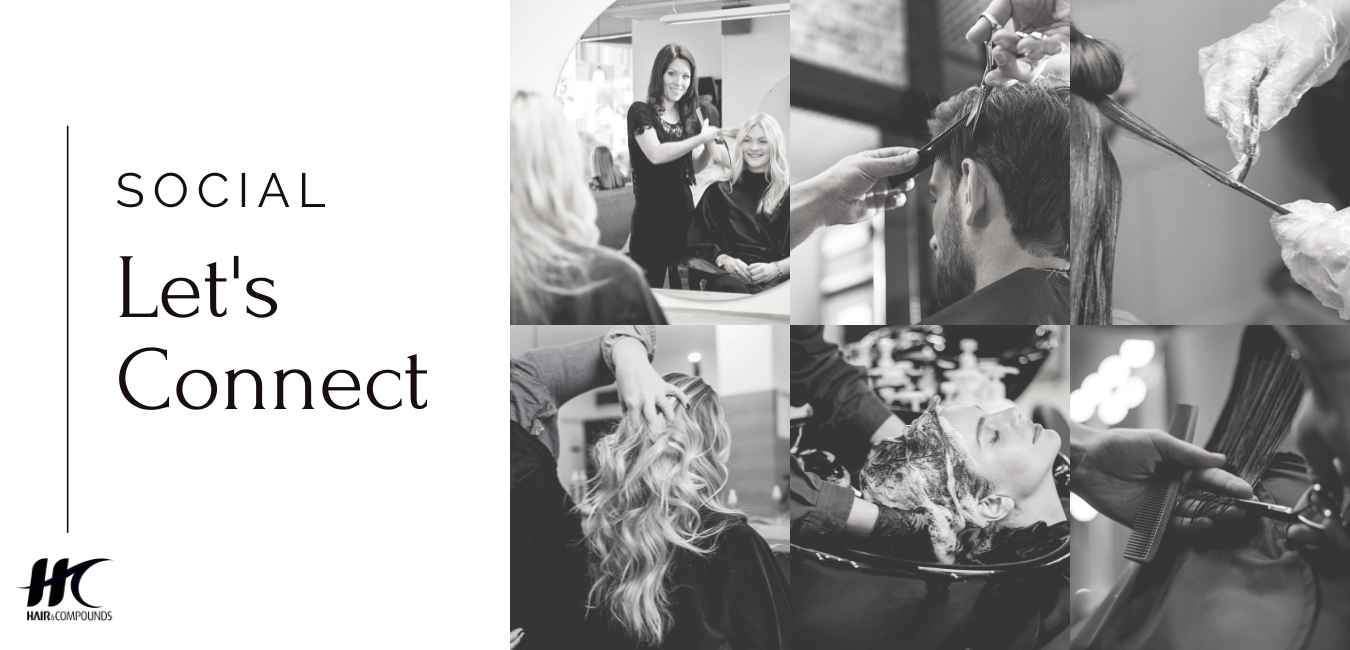 We are in the relationship-building business. Everything we do should foster an environment of connection with people to our products and services. From our digital presence and efforts to our client's in-person experience, these are the best ways to connect with new salon customers, so let's use them to the best of our abilities!
What measures do you use to connect with new clients? How do you leverage high-quality products and services to bring in new business? If this article has given you any new ideas, please share them and let us know how Hair & Compounds can help you even further!
Follow us for all things hair extensions on Facebook, Instagram, Pinterest, and YouTube! Collection 2019 Sale 70% Off Title for image