Layered vs. Premium Hair
Layered and Premium hair are exactly the same! Same quality. Same source. Same hair.
The slight differences are listed below:
Layered Hair
Slight to full body wave with naturally grown shorter lengths, starting from 5-6 inches from the roots and tapering to thin ends. The most natural looking hair extensions that are easiest to blend in to scalp hair.
Premium Hair
Slight natural wave hair that is fuller with 75% drawn hair and only the last few inches tapering to the ends. Lays heavier and smoother to quickly fill in a full head of extensions. Easily mixes with layered hair.
Want to see the rest of our collection? Click Here
To get more information about hair quality and our quality control process Click Here
Can you tell the difference? (guide below)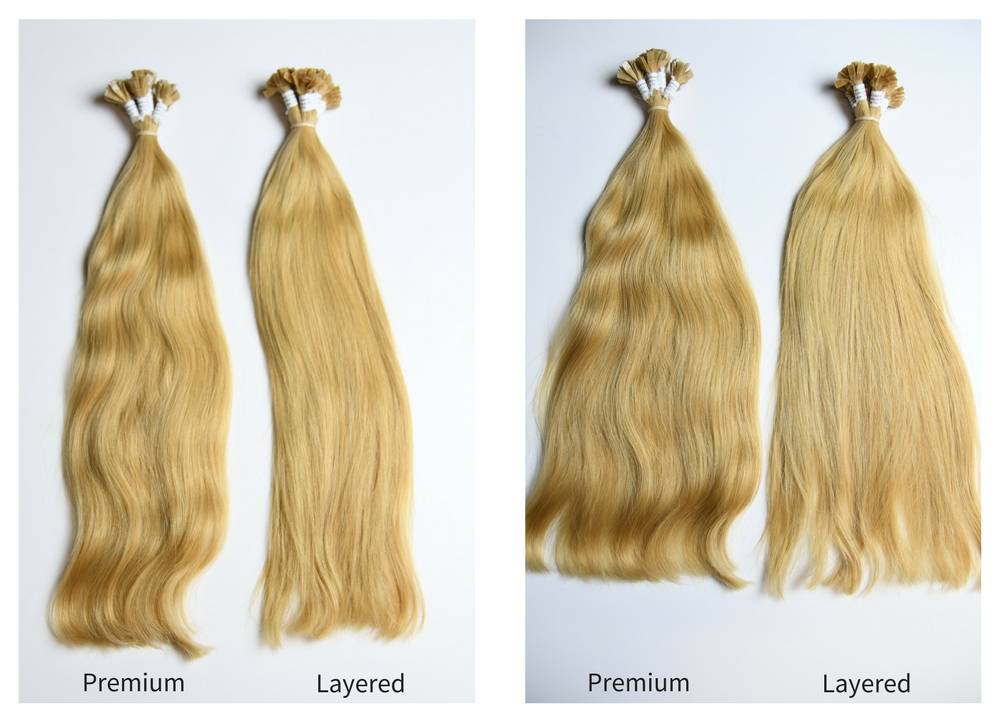 for more educational content like this!