How to order Hair & Compounds when
you are use to ordering Bohyme

The purpose of this page is to provide you with all of the information that you need when ordering Hair & Compounds wefts when you are use to ordering Bohyme! We understand and respect that most stylists order from multiple suppliers depending on their client. THAT IS PERFECTLY FINE. We want you to order the right hair for YOUR CLIENT. IF that means you need to have bundles from other suppliers, we still support you and your business. In this article we will cover the differences between the two company's wefts so you know exactly what to order for your client!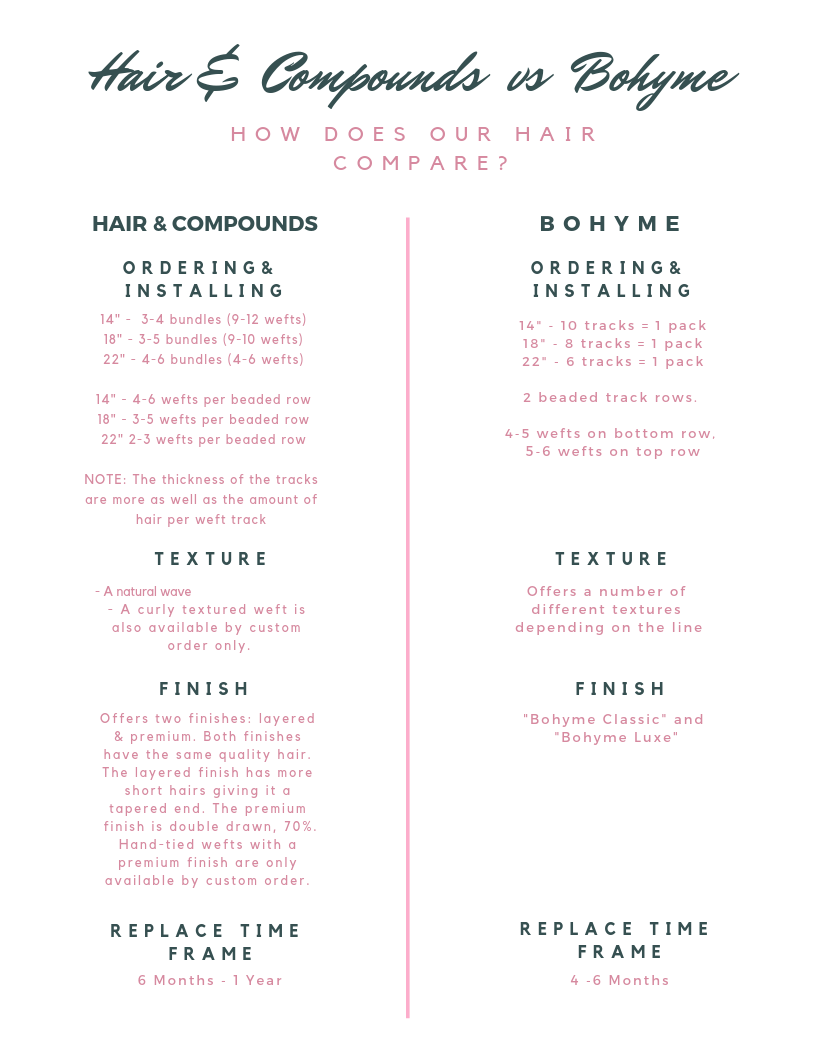 ---
How many bundles should you order?
**DISCLAIMER: Please know that all heads are different and that lease quanities are for the average client.

---