Our New Weft Tracks are More Durable than Ever Before
Posted by JEROD MEAGHER
We have some exciting news about our weft tracks! We have improved our weft tracks based on customer feedback to provide you more strength and durability by changing the stitching method. 
The latest weft installation methods put more stress on the tracks.  Hand-tied wefts are more delicate than machine-made tracks, and we needed to come up with a solution that would create a more durable track. We needed a solution that kept the same flexibility and track thickness while holding up under the stress of long term wear and different applications. We started by experimenting with different sew methods.
The photos below are examples of the trials 
we went through while testing new stitching 
types and lengths.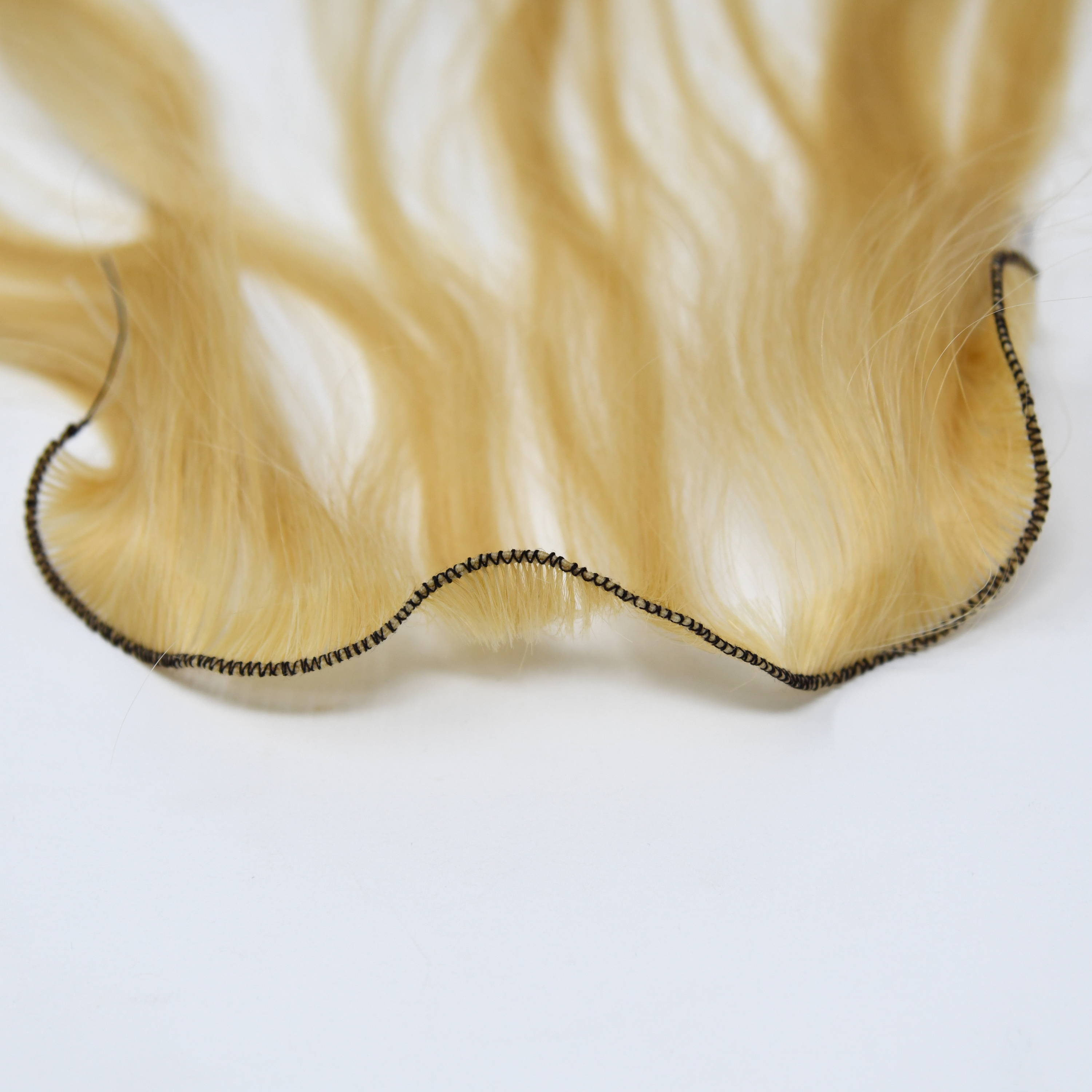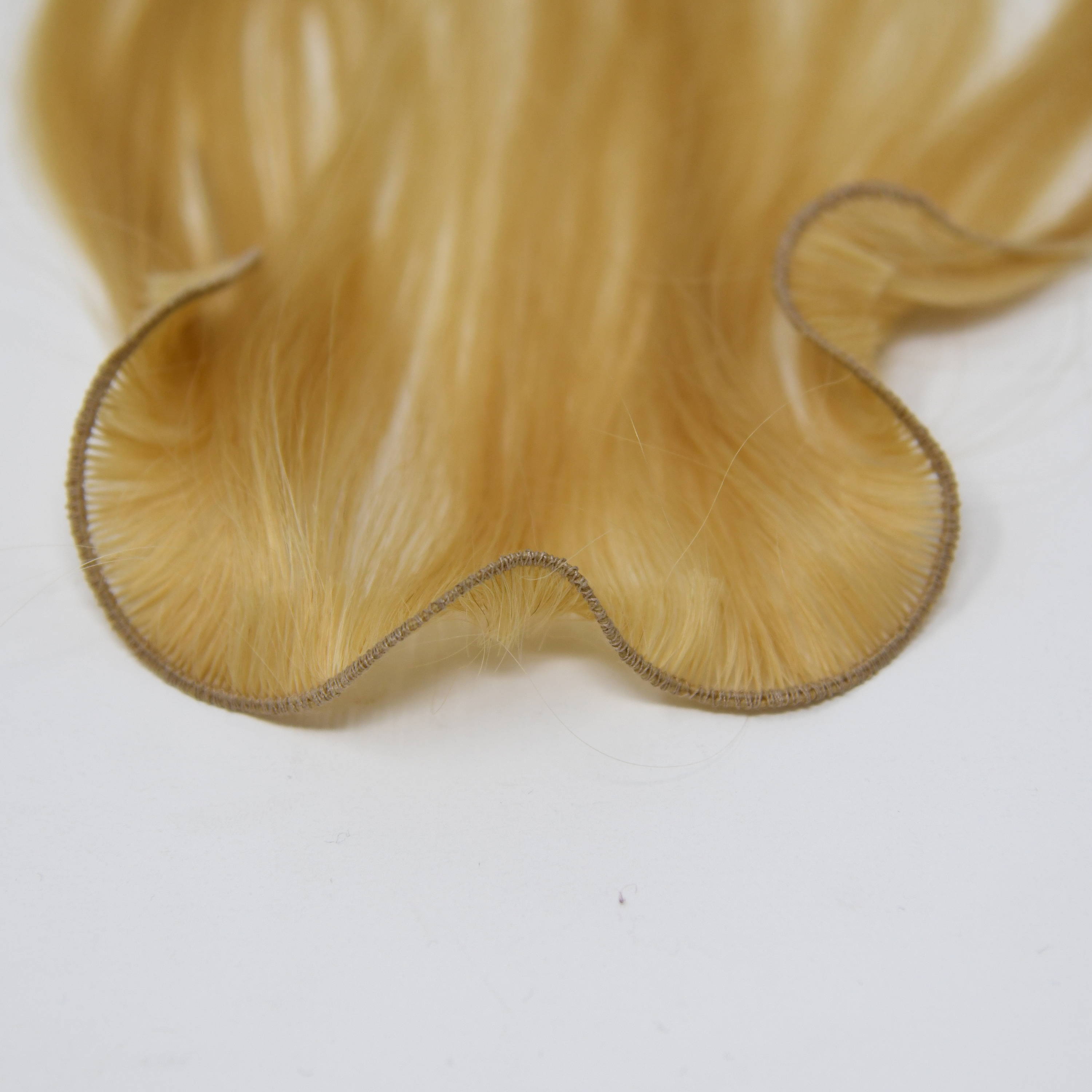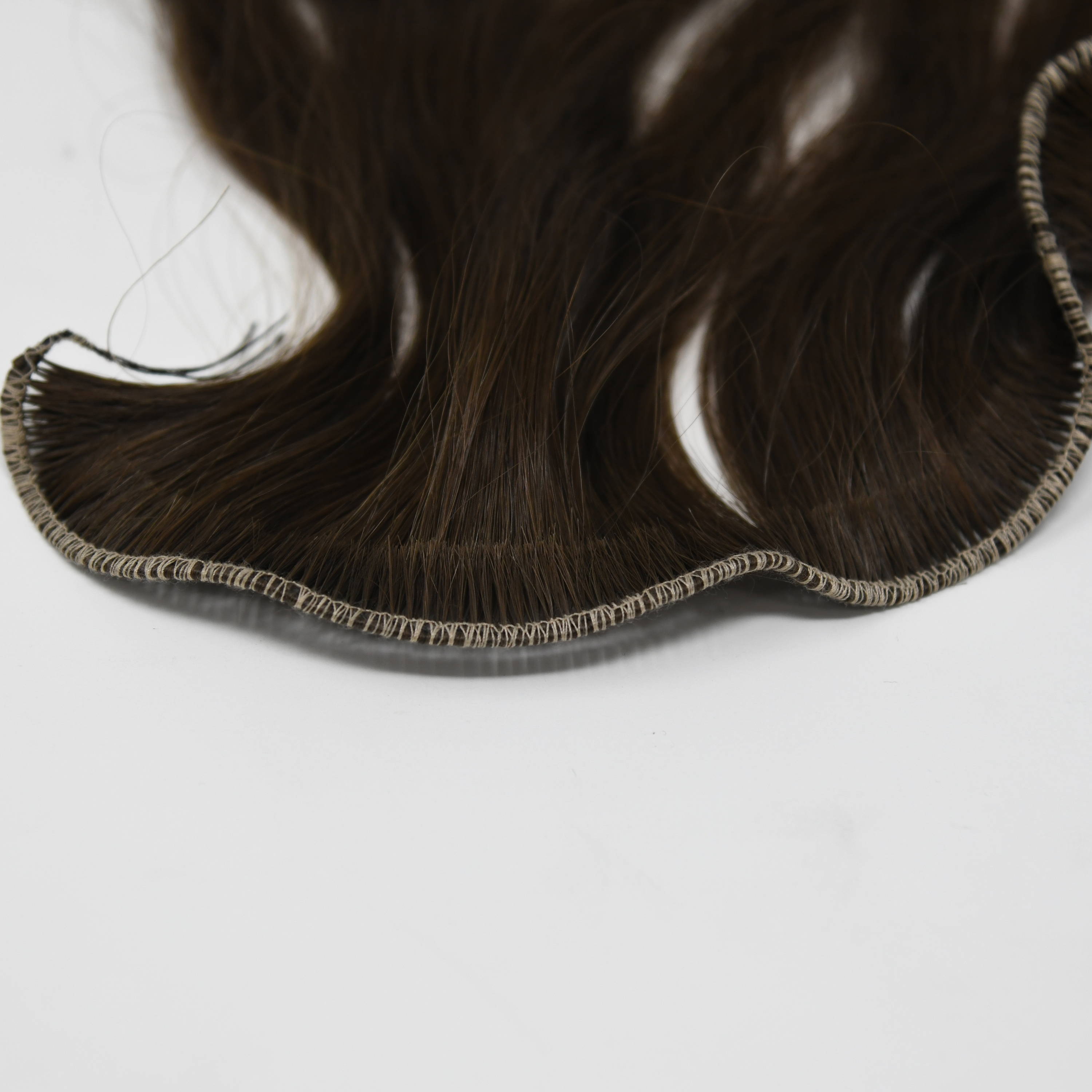 Scroll to see the difference >>>
As you can see in the photo below, the two wefts on the right are our newly developed weft track. They have tightly bound stitching that wraps around the top of the weft track, while the old version (the two on the left) has a straight sewn safety line through the length of the track.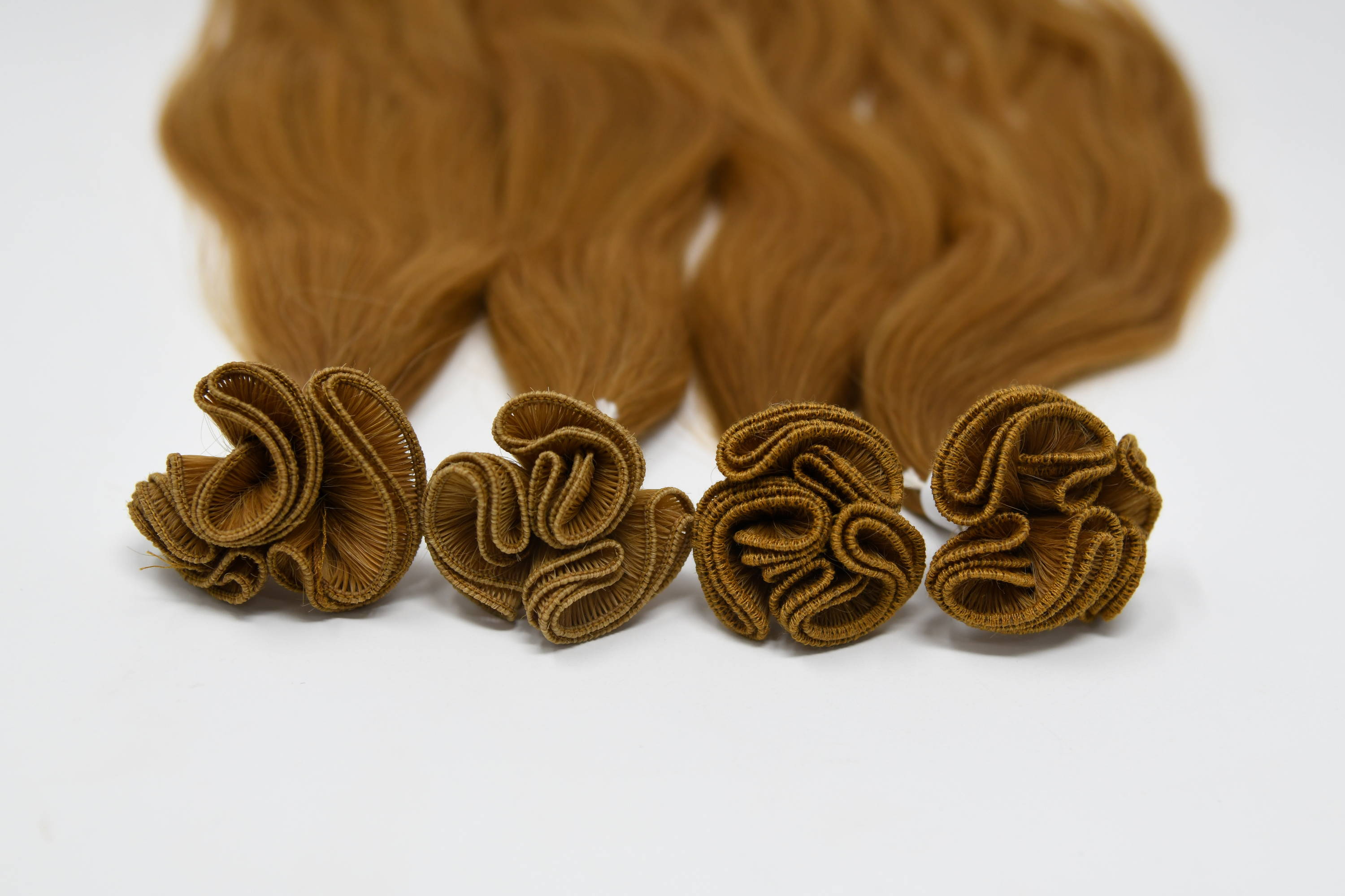 We will slowly replace the older version with our new weft track until all of the older tracks have been cycled out. 
Reach out us at hairhelp@haircompounds.com you have any questions!