We have some exciting news about our weft tracks! We have improved our weft tracks based on customer feedback to provide you more strength and durability by changing the stitching method.
The latest weft installation methods put more stress on the tracks. Hand-tied wefts are more delicate than machine-made tracks, and we needed to come up with a solution that would create a more durable track. We needed a solution that kept the same flexibility and track thickness while holding up under the stress of long term wear and different applications. We started by experimenting with different sew methods.
The photos below are examples of the trials we went through while testing new stitching types and lengths.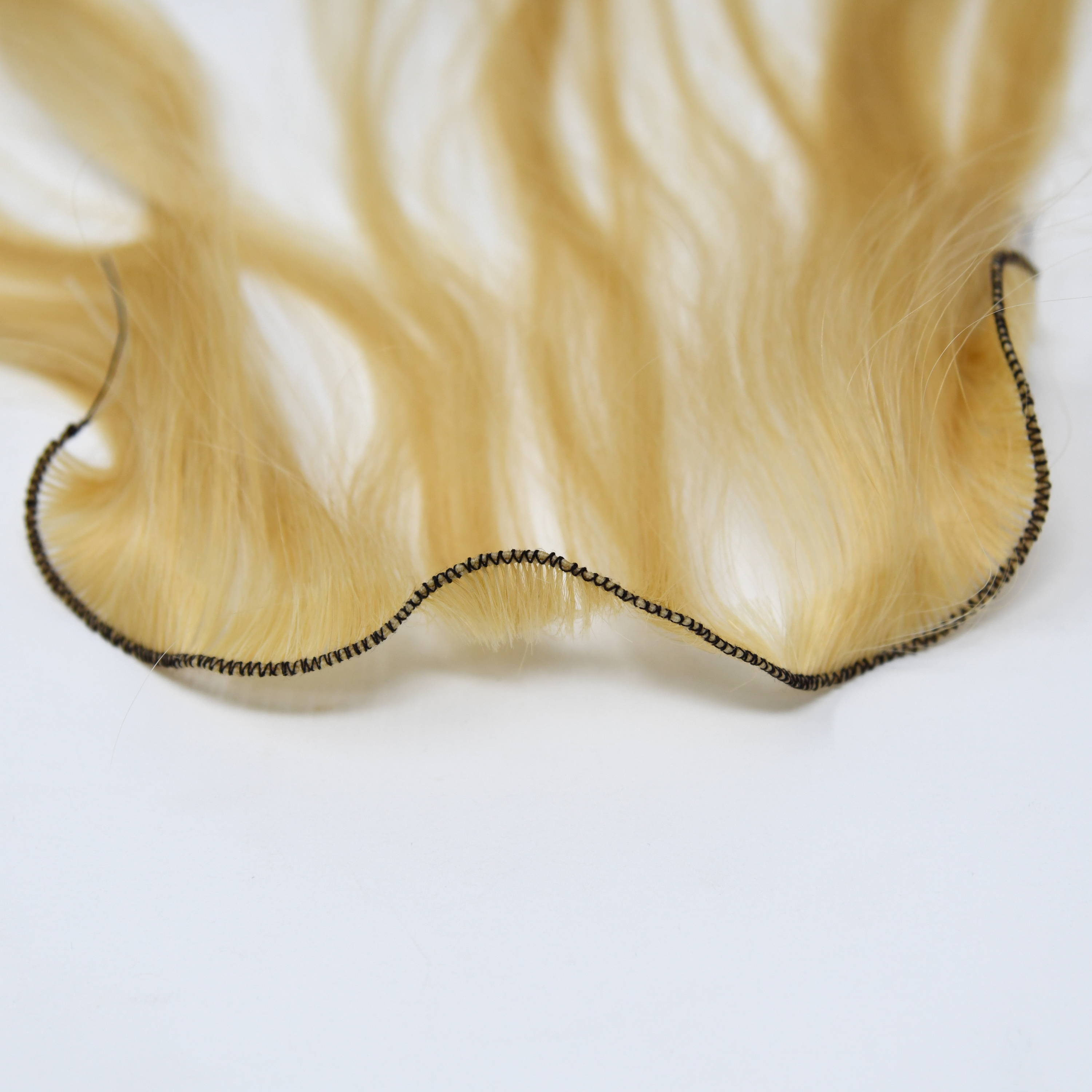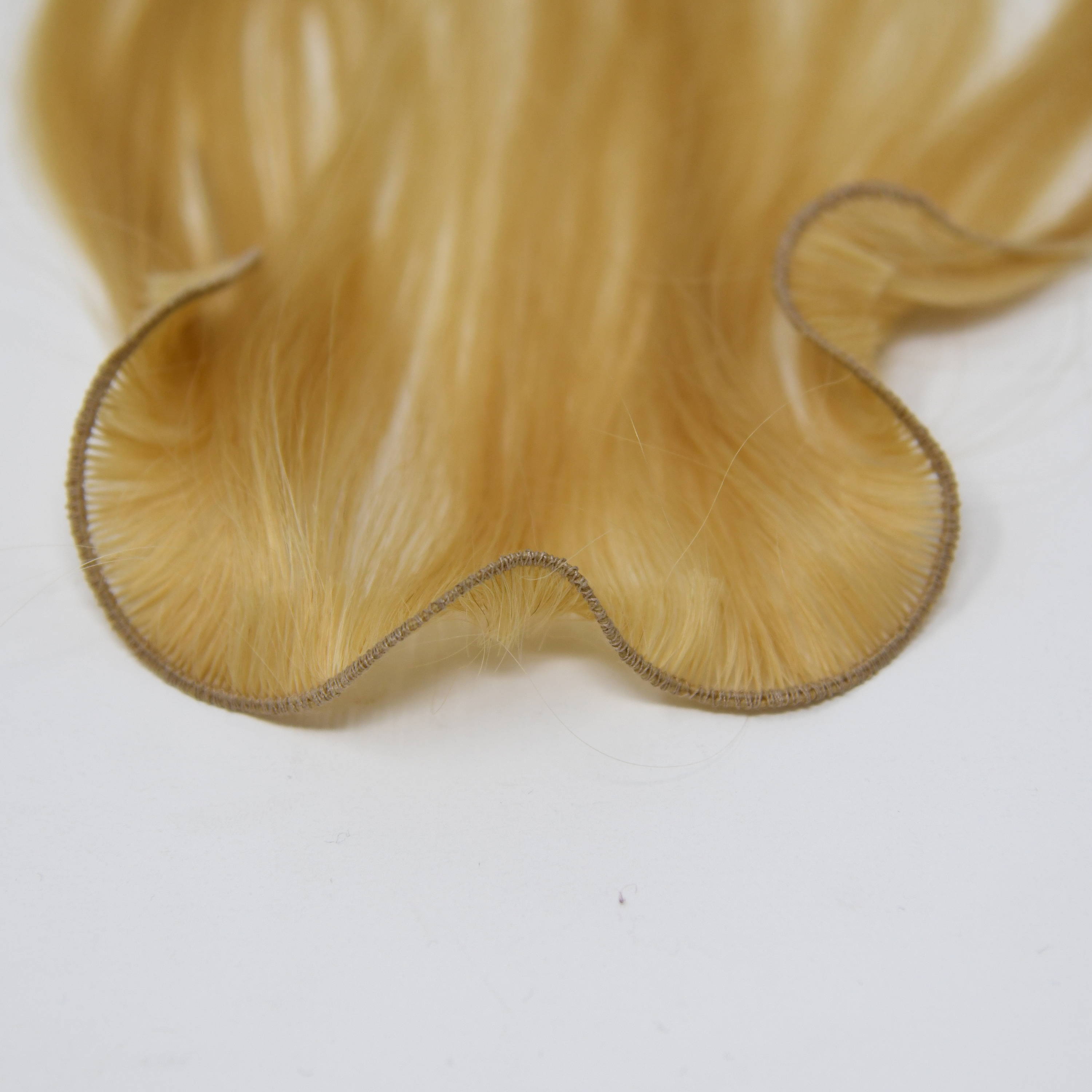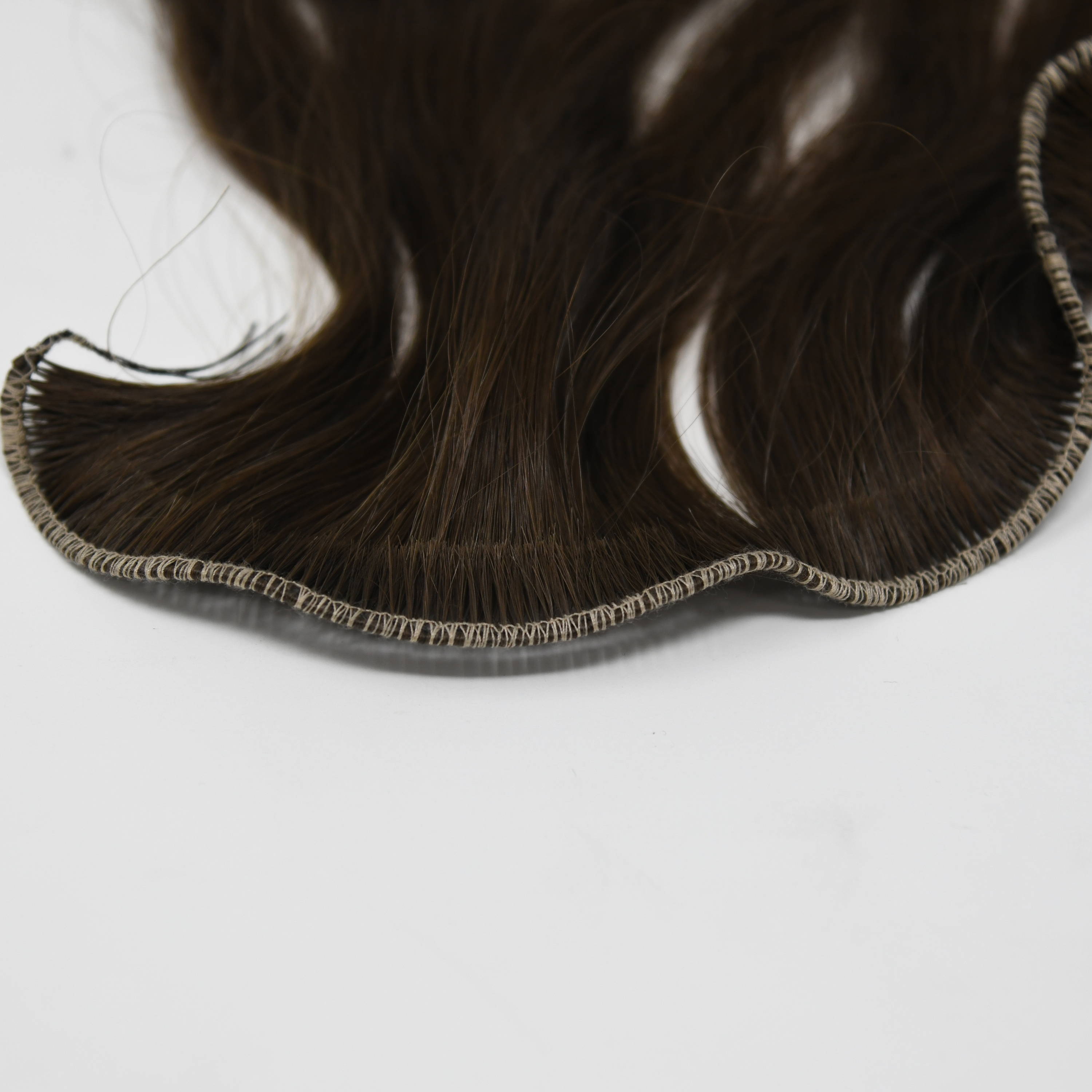 As you can see in the photo below, the two wefts to the right are previews of our newly developed weft track. The new version has tightly bound stitching that wraps around the top of the weft track, while the old version has a straight sewn safety line through the length of the track.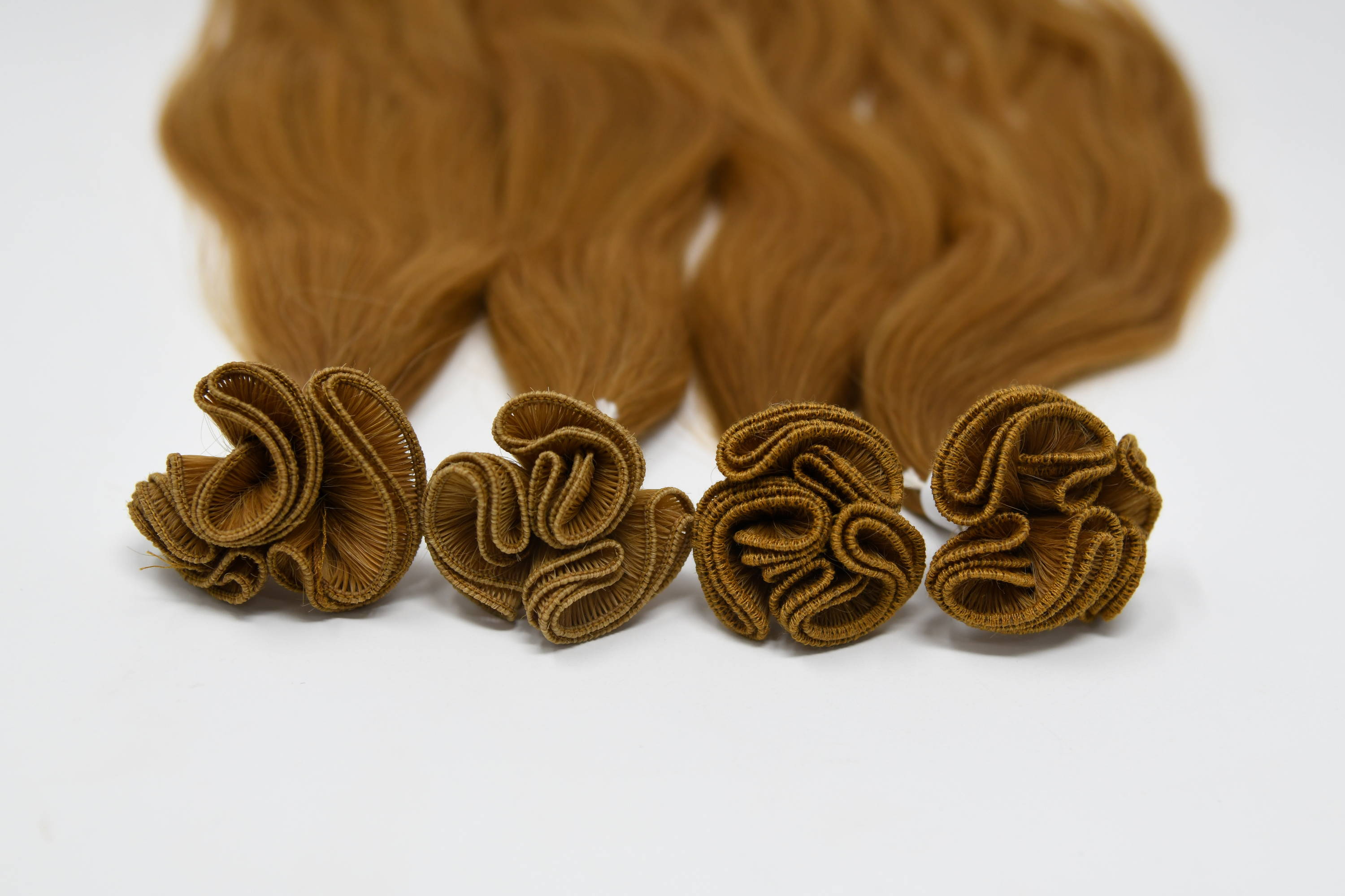 We will slowly replace the older version with our new weft track until all of the older tracks have been cycled out.
We always appreciate your feedback! 
---
Want to read more?
Here are some blogs we hope you enjoy!
---
The Skinny Weft Method isn't just another beaded weft method. Unlike several braided applications, this step-by-step method is trademarked, ensures natural and damage-free results.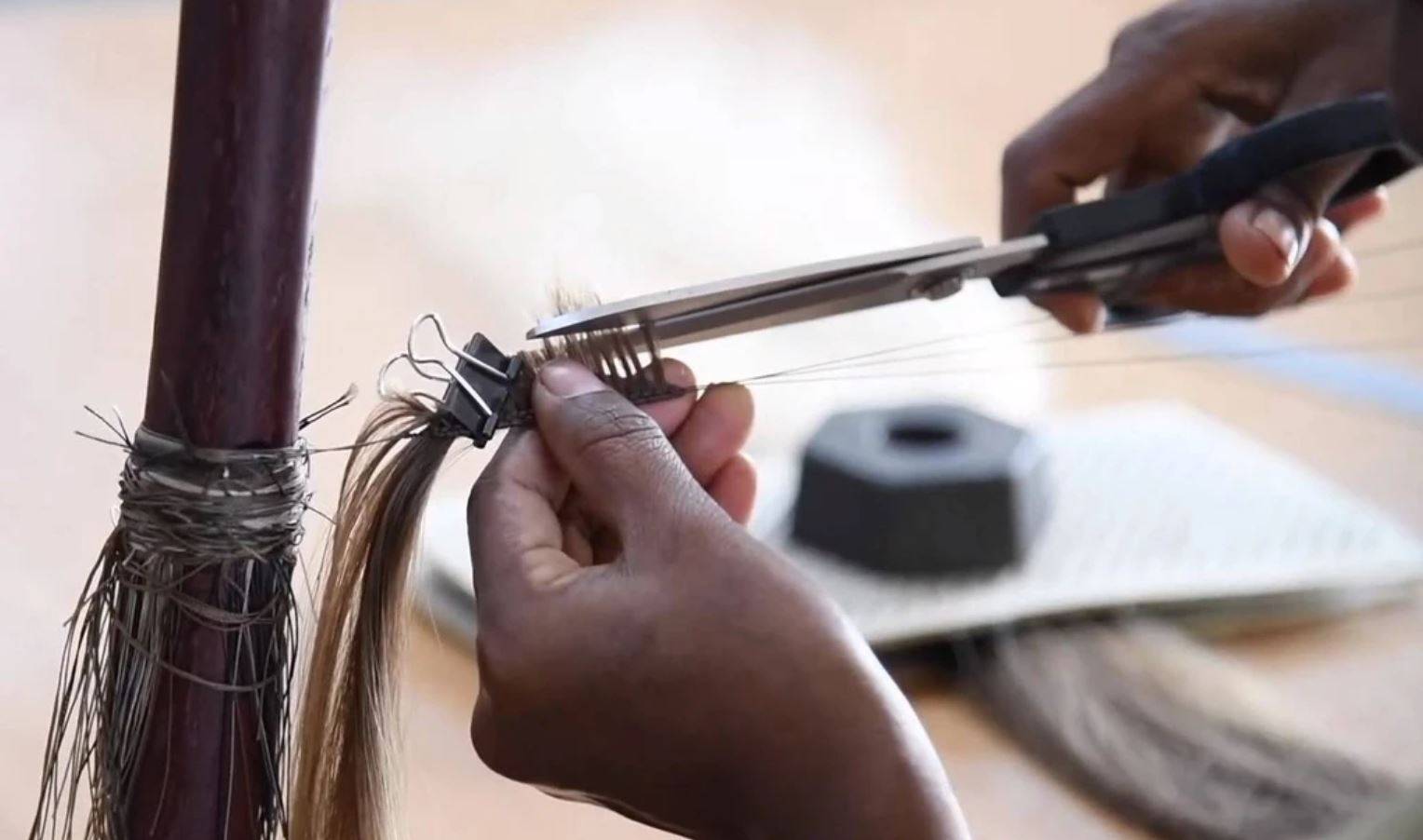 The mustache, also known as return hair, is the part of the hand-tied weft, where hair sticks out of the tracks and runs downward against the extension's hair.
Some people have said they want it longer, while others have said they'd prefer it to be gone altogether. Keep reading to find out why the mustaches on our hair are the way they are.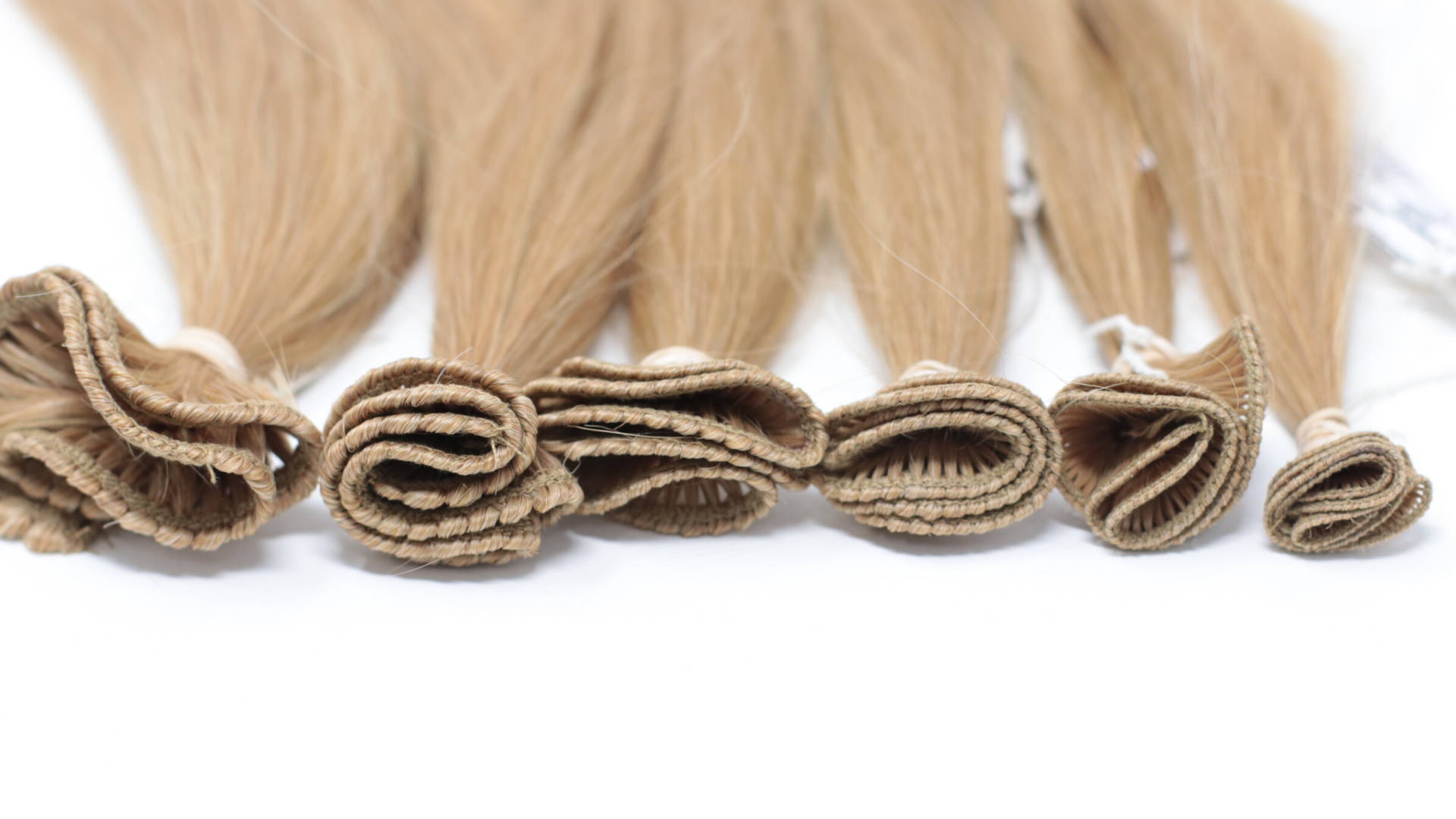 There are many factors to consider when deciding between machine-tied and hand-tied wefts. Some of these factors focus on how the wefts are made, while others focus on the needs of your clients.