We strongly believe it's important to have proper hair maintenance. Maintaining your hair extensions can be simple once you learn how to care for it. We all have bad hair days, no matter the style, texture, or color it happens to everyone at some point. So we figured having a six step style guide could help eliminate these problems quickly.
We've put together a quick and easy maintenance guide for our hair extensions. You can share these tips with your clients to prevent issues and make sure their extensions last.
---
Step 1: Do use gentle products that will not dry out the hair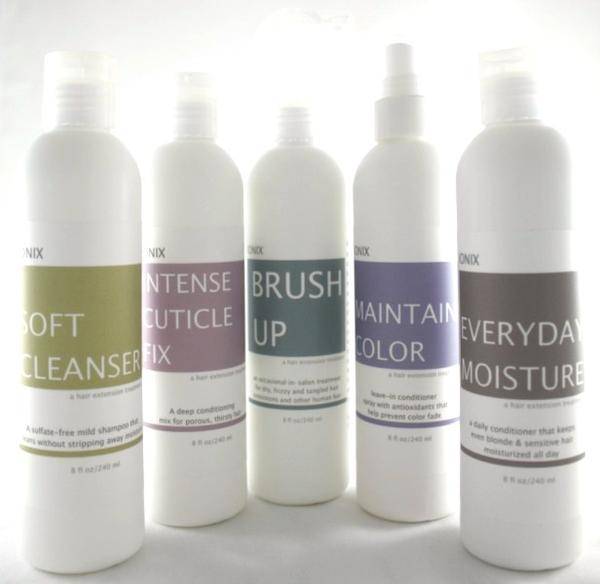 Don't be fooled by fancy packaging, not every product out there is good for your hair.
We recommend our Ionix products for our hair extensions. These are the only products we tested in our laboratory and we have confirmed their efficacy on our hair.
Our most useful products is the "brush up," check out our detailed blog with stylist Anthony Black.
https://www.haircompounds.com/blogs/hair-extensions-news/anthony-black-brush-up-video. 
We validated our findings in a 3rd party laboratory as well. You can find more information about what each product does on the "Ionix Care" tab under the order section of our website.
---
Step 2: Don't use a round brush or any brushes with balls on the ends of the bristles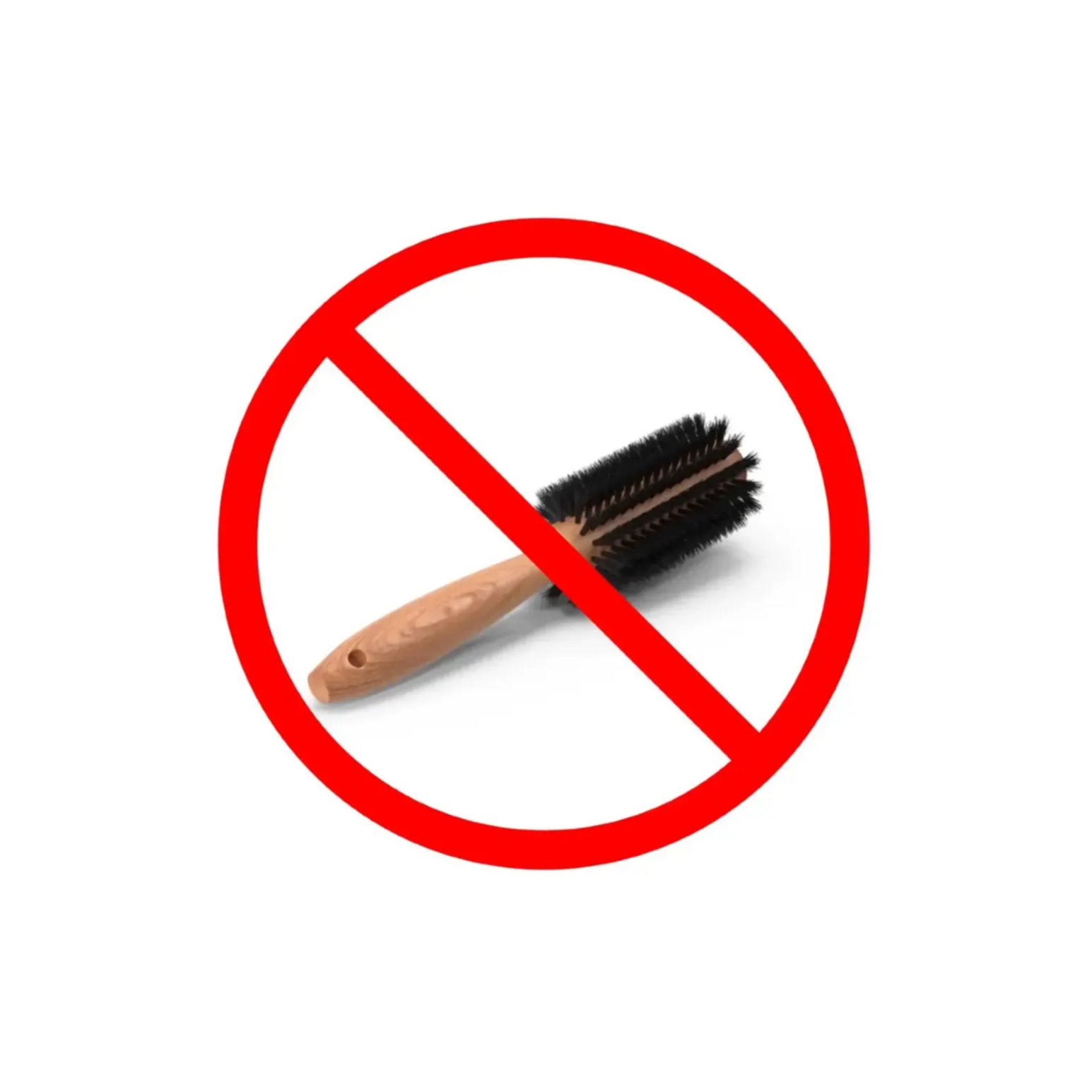 Avoid round brushes and bristles that have balls on the ends as they pull, stretch and break hair strands.

---
Step 3: Do clean the hair thoroughly with clarifying shampoo every 4-6 weeks to remove all product buildup.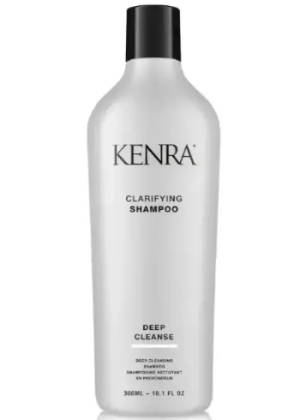 When your hair is feeling brittle and dry, your hair is lacking moisture.
To avoid tangling and frizziness, keep the hair clean and moisturized. Clean the hair thoroughly with clarifying shampoo every 4-6 weeks to remove all product buildup. Follow the clarifying shampoo with a low pH conditioner. This will close and seal the cuticles along with softening the hair. If the hair is well moisturized, you should be able to easily run your fingers through it from root to tip. Vinegar rinses are also excellent for closing cuticles and smoothing out the hair. Be sure to always follow with a very moisturizing conditioner.
We recommend the Kenra Clarify Shampoo, we have tested this product and it has been the most effective with removing all residue coating the hair.
---
Step 4: Don't apply heavy oil and hair masks on the hair extensions.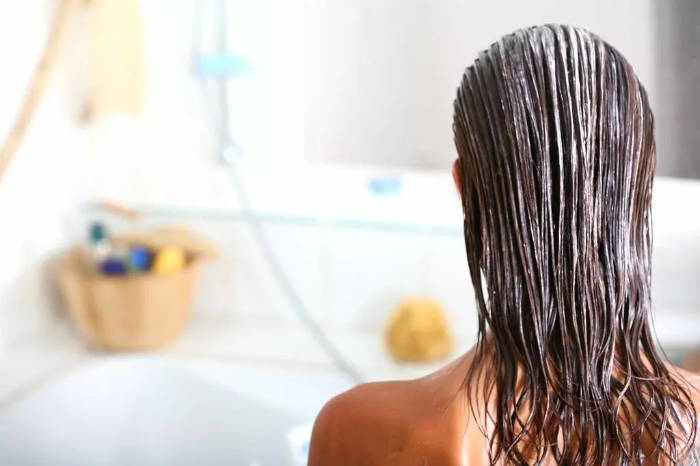 There is such a thing as over moisturizing your hair. For this reason, it's better to use light and gentle products that will still keep the hair from drying, frizzing, and tangling.
---
Step 5: Do hold your extensions at the root while brushing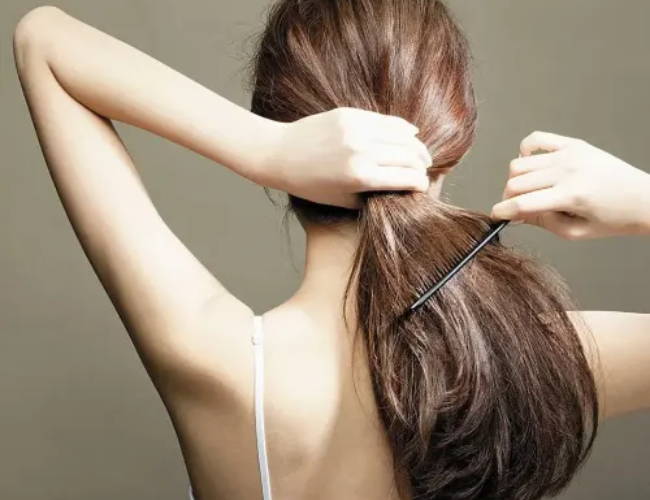 This will keep any tension from the brush away from the tips or tracks. It will also help avoid any hair falling or tearing out.
---
Step 6: Don't use hair straighteners, curlers, or blow dryers on their hottest settings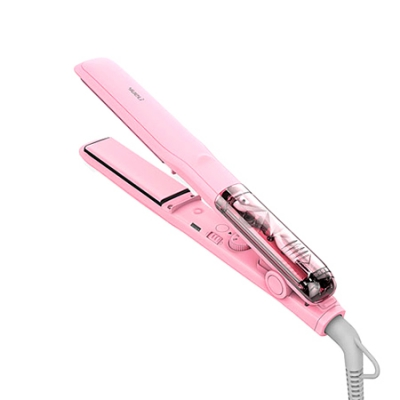 If the hair is being styled with hot tools, make sure to always use a heat protectant and let your hair dry first before styling.
We recommend not to use a heat setting above 300 °F.
Do not use hot tools on damp hair, as this will cause significant damage.
---