With the holiday season and a new decade approaching, it feels natural to reflect on our past. Before the holidays kick into high gear, we wanted to take a moment to let you know that we are so thankful for you. No matter when you joined our journey, or even if you're a hairstylist that doesn't use our products, but still supports and keeps up with Hair & Compounds, we're grateful for the opportunity to be part of your story too.
We get to speak to hairstylists and indirectly help people achieve the looks of their dreams worldwide. You've given us a gift that we will cherish for a lifetime. After talking to so many of you over the phone, email or social media, it always feels like we're seeing an old friend when you visit our supply house in Los Angeles. You've all taught us so much about hair education and what this profession means to you. They say that "the best hairstylists never stop learning," and we hope to never stop learning from you.
We may have provided the hair and connections, but your education, criticism, kind words and collaborations have built a community of stylists so supportive and kind, that we couldn't be more honored to be part of it.⠀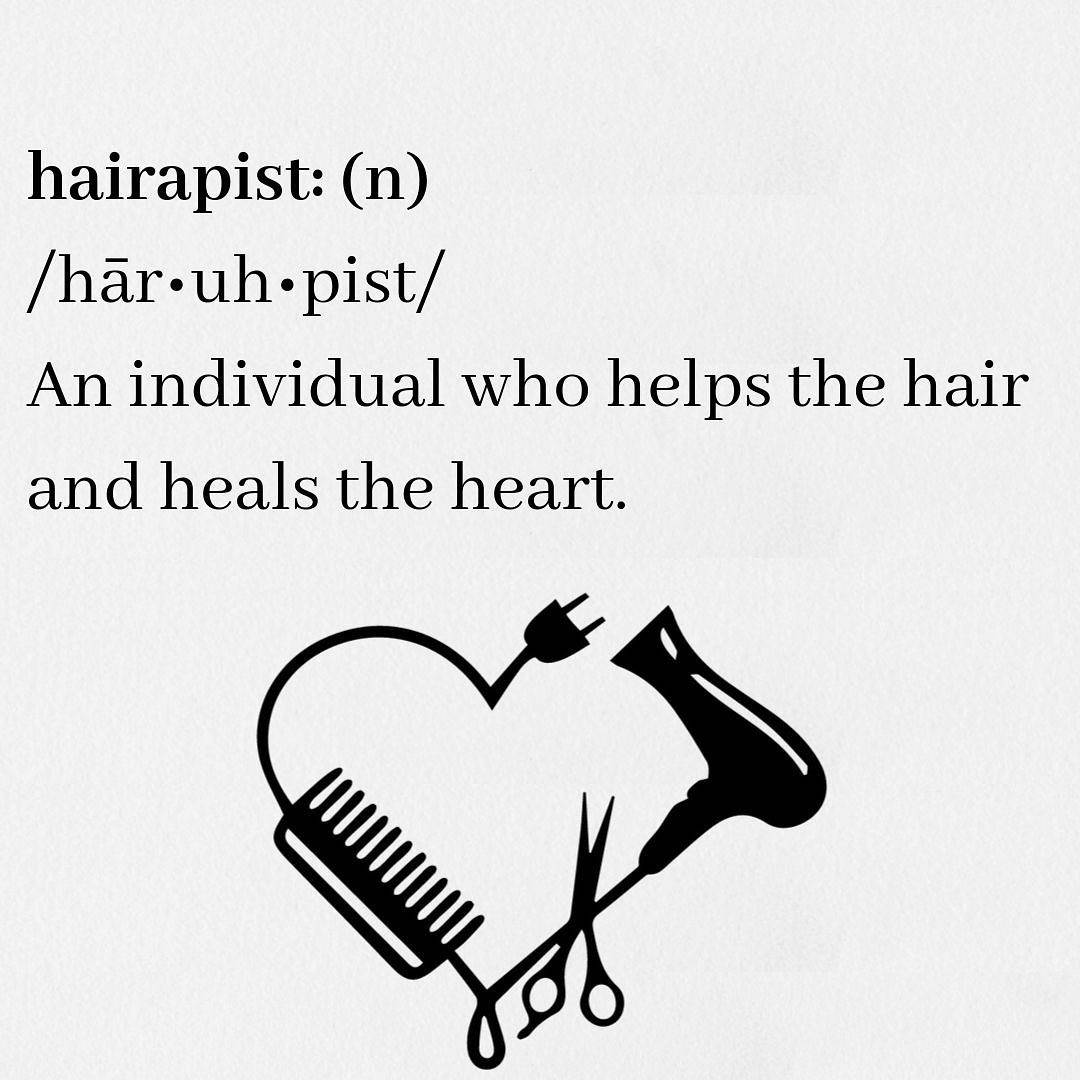 Last month, on World Mental Health Day, we posted the definition of "hairapist," along with a fact from a study we found: Several studies have shown that a "good hair day" or trip to see a hairstylist can positively impact a person's mood and self-image. Opinion Matters surveyed 1,024 women in 2017 and found that 68% stated a "bad hair day" decreased confidence and impeded their work performance." ⁠⠀
We know that this time of year can be hectic for you because everyone wants to look like they're starring in a Hallmark movie or go into a new year looking like the best version of themselves. So, in case your clients forget to tell you, we hope you keep this reminder with you throughout this season: what you do matters, maybe even more than you know.
We also hope, whether you celebrate or not, that you take these special days to spend time with family and friends. Please don't forget to de-stress, take a breath and appreciate yourself for tackling another year of doing what you love.
What we're really trying to say is thank you. We love getting to see you in your element, and it means everything to be part of it. Whether it's the tags on social media, hearing about a great client encounter over email, the phone or in a visit, it is so humbling to recognize that we couldn't do what we do without you.
Holidays shouldn't be the only time we express gratitude. We want to show our appreciation as often as we can. We created the Our Clients page for this very reason! We would love to showcase everyone's talents.If you're interested in being featured on the Our Clients page, please email us at marketing@haircompounds.com
Happy Holidays!
---
---
Aliyah Allen
Social Media Marketing and Content Developer
Hair & Compounds