While a new year brings up thoughts of improving one's self, consider upgrading your salon to improve business too. Having a luxury salon doesn't mean that you need to jack up prices, only serve high-profile clients and turn your back on your business's traditions. Luxury is an experience.
Providing your clientele with luxury will evoke comfort, relaxation and confidence within them, to the point where they feel the need to come back and experience it all over again.
There are a few aspects of your business that have an affect on luxury:
The space

The offerings

The staff
---
Luxury isn't defined by your location. You could be in Beverly Hills, the only salon in a town of less than a thousand or yet another hair salon just north of Suburbia. Set the scene of luxury by starting with the interior design (you don't need a fur rug and a fireplace; a few simple, consistent staple pieces will do). If your nose doesn't agree with candles, get a diffuser and test out essential oils like eucalyptus mint or lavender. Lastly, it's time for some music. Even when the salon's empty, music that matches the mood of the salon keeps silence at bay. Don't settle for the radio. Instead, curate a playlist.
---
Increase your clientele's moods by throwing in some perks whenever they visit! Clients could be rushing into their appointment without a moment to grab a coffee, drink some water or have a meal, so while they're in your chair, have a cart of commodities to offer.
We suggest having a cart with 2-3 levels.
Below, we've listed what we recommend keeping on your cart. Click the right arrow to see more suggestions!
One one level, have drinks and snacks:
Coffee (if you don't want a hot pot on your cart, you can stock cold brew or keep cups on the cart.)
Tea selections
Napkins
Candy (We're obsessed with Sugarfina's Champagne Bears)

Snack-size bags of popcorn or chips
One another level, include entertainment and purchasable items:
Magazines


Books

Home Hair Care Sets (you can make these using travel-sized bottles of your favorite recommendations. Check out this video of Shaina Campbell to see how she advised her clients on their bag of at-home hair care!)
---
This is the defining factor for clientele. Whether or not aesthetics are their thing or they pass up on your extra offerings, Y-O-U are the biggest part of taking their experience from lackluster to luxury.
The look and luxuries may set the tone for your salon, but having a powerhouse team full of passion and personality will define it. Keep in mind some clients will stop by your website before ever stepping foot in your door, so make sure the essence and strength of your team translates!
Check out the following examples to showcase your staff online:
---
Check out more blogs for your business below!
You could boost your credit score, building up rewards and keep your professional finances in order as part of a day's work, just by using a credit card specifically for your business!
This blog will help you figure out what credit card you should be using.
When you're new to this side of the industry, pricing your services can be tough to figure out. It's even an issue for experienced hairdressers switching up their practices. We made this blog to lay out the factors you'll need to consider.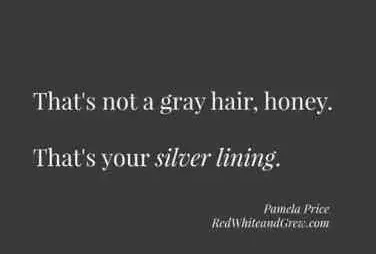 Social media can be important,
but mental health should always take priority. For those of you running
full-force business accounts, frequently incorporating quote posts can relieve the stress of keeping up with your feed.
---
Have something to say about this blog? Let's Chat!

How does your salon exude luxury? Let us know in the comments below! We'd love to update this blog with your spin!
---