We always hear stylists talk about how they want to make our hair extensions curly. So, we decided to make a tutorial on how to achieve heat and heatless curls. Curling hair extensions can cause damage if done wrong. It's very important that you follow each step when curling our hair extensions.
We select only the highest quality virgin Indian human hair that is available. The hair begins as a natural dark brown. To create different colors of hair extensions, we must first bleach the hair using an oxidation method to bring the hair to lighter levels. Because of this, you should never chemically curl or straighten the hair as the oxidation chemicals alter the cortex and disulfide bonds of the hair strands.
---
Before Styling Our Hair Extensions, You Should Know!
Do not use a round brushes or any brushes with balls on the ends of the bristles.

Do not spray "heat protectants" on dry hair followed by a hot iron on the damp hair. Allow the heat protectant to dry first.
For more of our extensions care, read "Extension Maintenance Guide For Clients."
---
This tutorial will show you two ways to curl the hair without causing any chemical or heat damage.
---
How To Achieve Curls With Curling Iron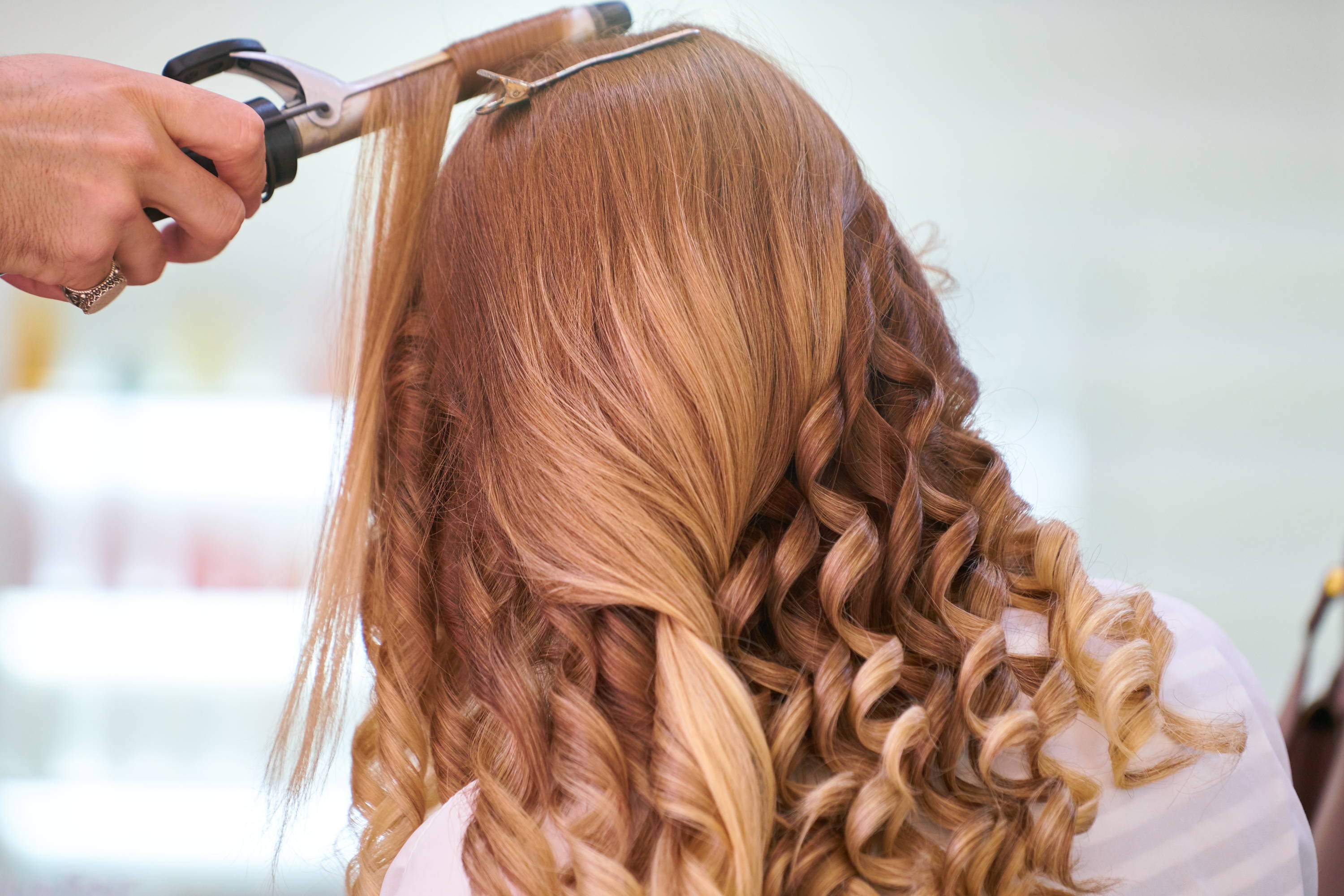 Products You Will Need:
Curling Iron

Heat Protectant Spray

Wide-tooth Comb or (brush)

Hair scrunchy or hair clips
Make sure the hair extensions are clean and dry.

The curling iron should be at 300 degrees.
Steps To Achieve Heated Curls:
Spray heat protectant on hair, and DO NOT apply heat until hair is dry,

Once the hair is dry, separate hair into sections or put hair that isn't being worked on into a bun.

Grab a section of hair and curl inward until curling iron is touching natural hair.

Hold the curl for 20-30 seconds, before slowly releasing the hair.
---
How To Achieve Heat-less Curls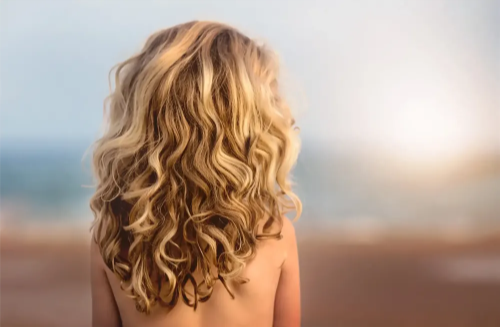 Products You Will Need:
Flexi Rods

Spray Bottle

Wide-tooth comb or (brush)
Steps To Achieve Heatless Curls:
Dampen Hair Extensions.
Split hair accordingly to achieve desired look
Use a wide-tooth comb for detangling and make sure the hair is smooth.
Clip away hair that's not currently being worked on.
Roll hair counter-clockwise onto the flexi rod, than roll the flexi rod all the way to the scalp.
Once you reach the scalp, bend the rod opposite of the curl to secure.
Leave the rods in hair for 2-3 hours or sleep in it overnight.
When the hair is 100% dry, take the hair out of the rods, one at a time.
Carefully remove hair holding the root of the curl between your fingers.
---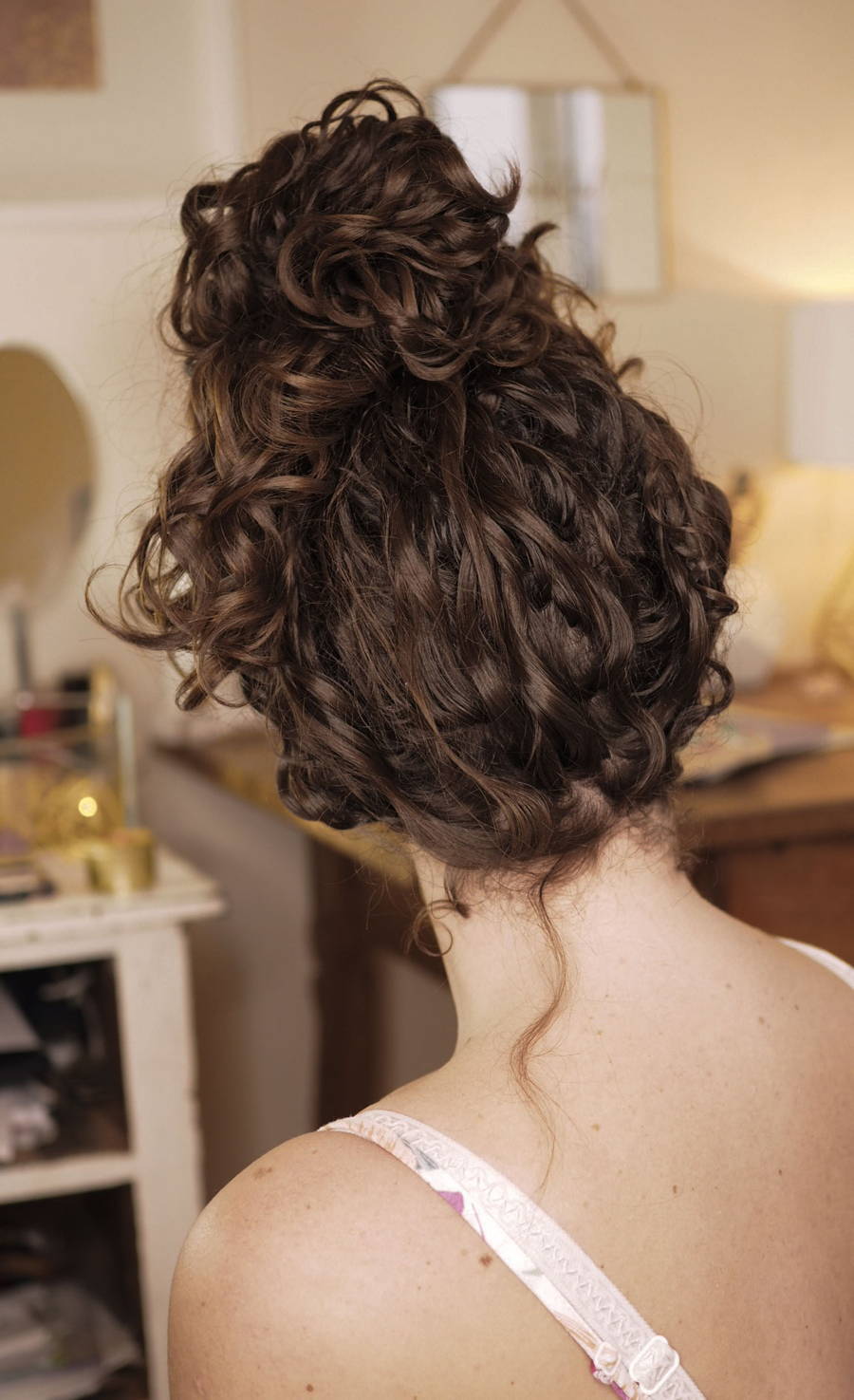 Our recommendation is that you can curl the hair again after wash day.

Always use heat protectant spray and monitor the amount of heat applied to hair and

NEVER

go above 300 degrees.
To keep curls from falling, we recommend putting your hair in a pineapple bun.

All you have to do is

put your hair up to the top of your head and put it into a loose ponytail.

 

Curly Cailin has a perfect demonstration on how to achieve this look.

You can also use a

sleeping cap

to protect the curls.