Check out our Special Batch of Hand-Tied Wefts!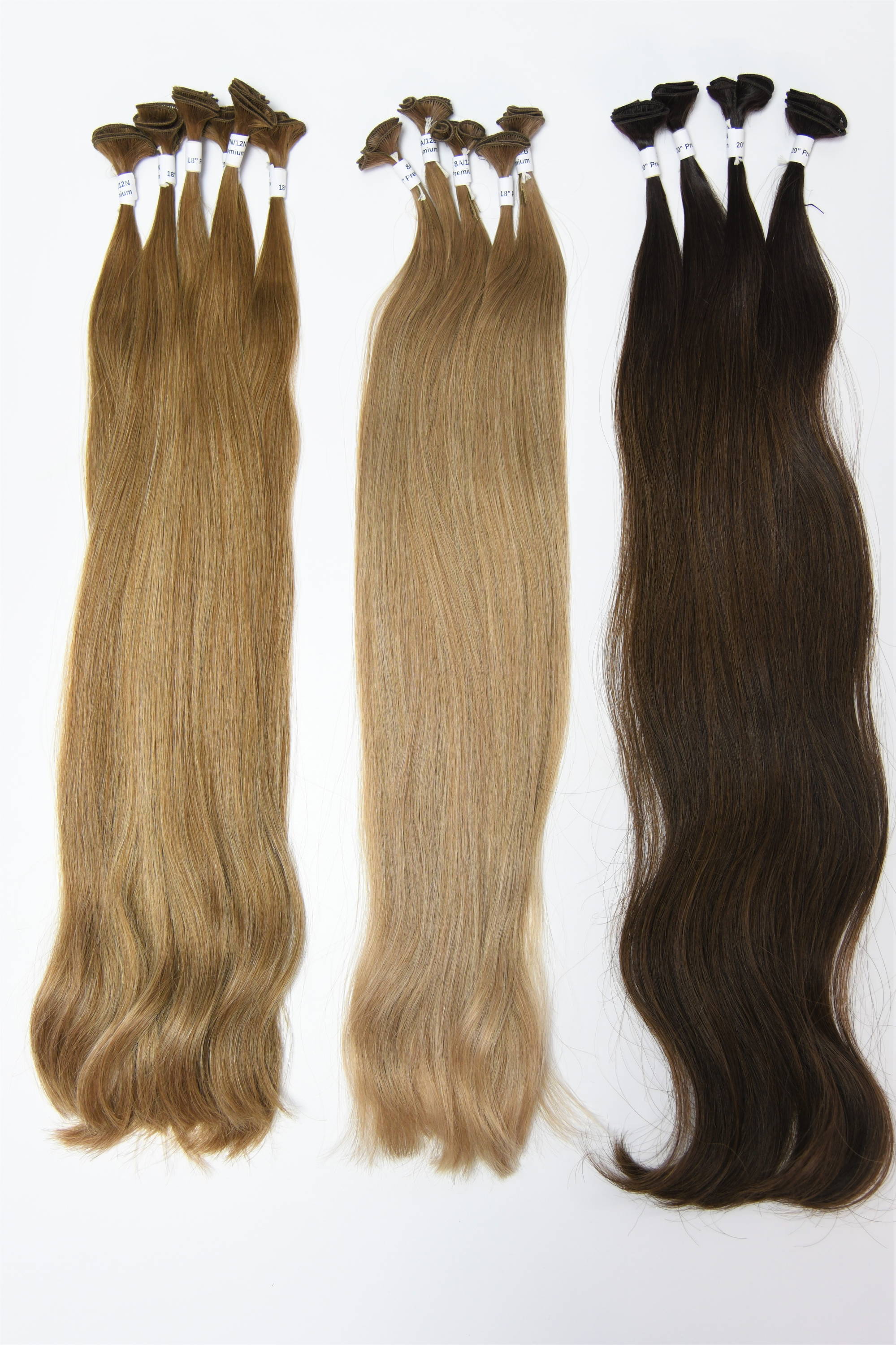 Custom Made Hand-Tied Wefts are In-Stock Right Now!
For a limited time, we have Hand-Tied Wefts in a rooted blend!
They are being sold by the track! 1 Track per Bundle!
Each track is a thin density that is 10-11" wide.
The colors and lengths we're offering are:
7N/12N in 14", 16", 18", 20"
8A/12B in 14", 16", 18", 20"
3B/6N in 14", 16", 18", 20"
The root is 2 inches long with the darker color being the color of the root. The rest of the hair is a 50% full blend between the two colors. Not only that, but the hair comes in a layered finish or premium finish.
The difference between layered and premium is:
Layered is single drawn hair. Shortest length from 6" tapering down to the ends.
Premium is double drawn hair with only the last few inches tapering to the ends.
---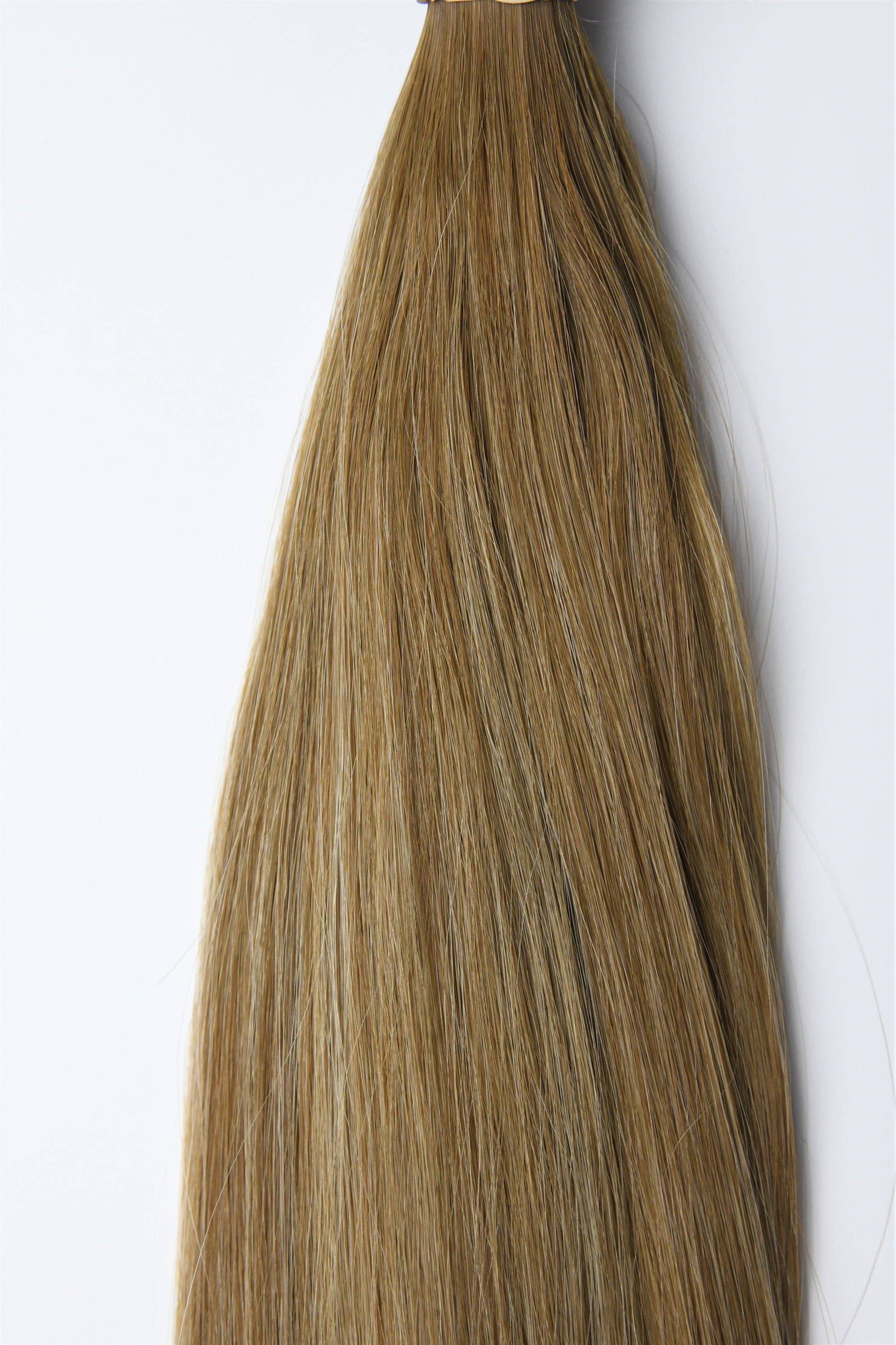 ---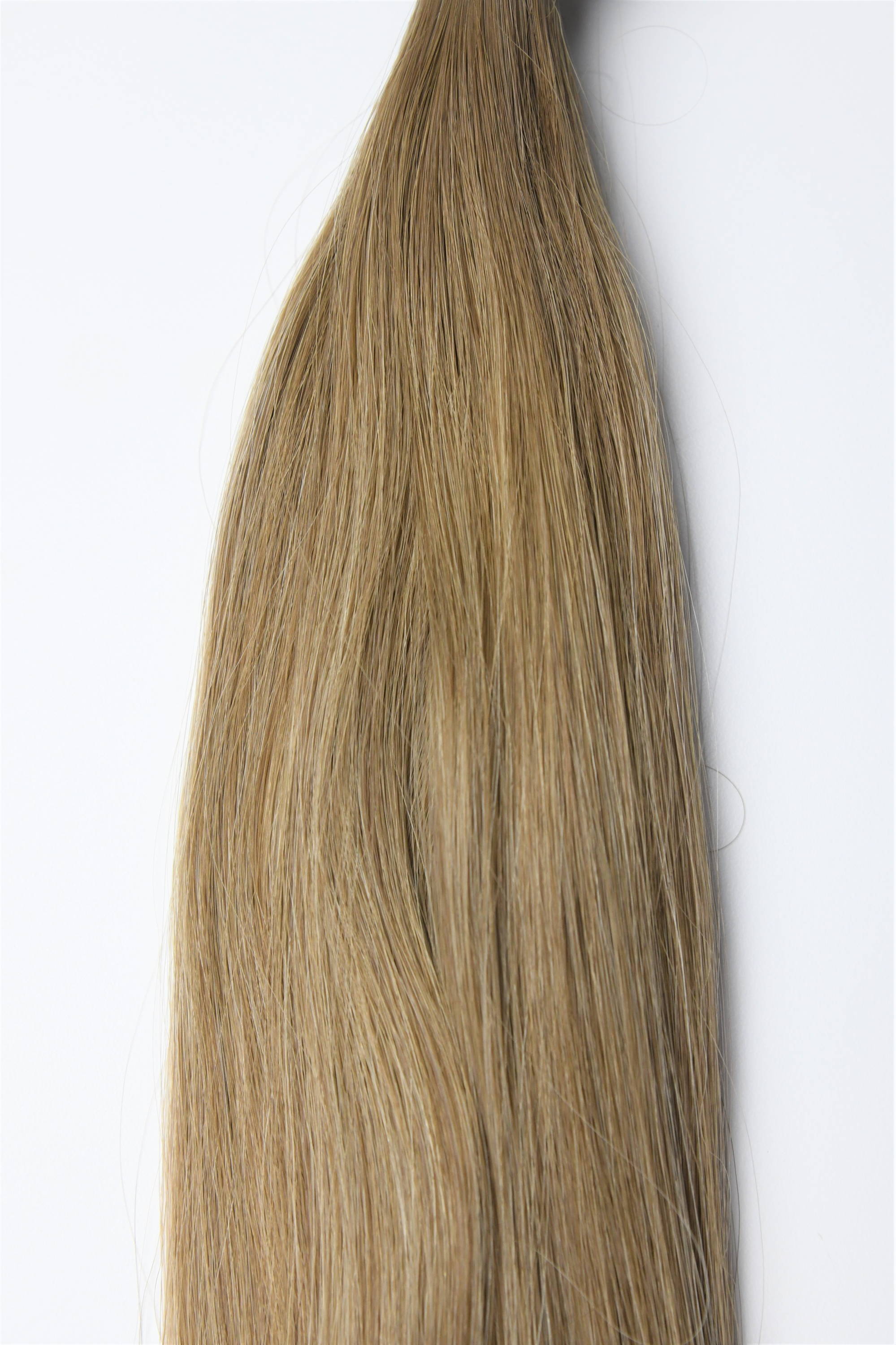 ---
---
Click below to order the three different colors we have for this special batch!
---
Want something even more unique?
Instead of waiting on a special batch, or having to color,root, or blend our normally stocked hair, why not try a custom order?
With custom ordering, we can customize:
Length: 10 - 30 inches (Depending on the Type of Extension)

Finish options: Layered, Premium, or Curly

Colors: Single Color, Multi-Color Blend, or Custom Color

Root: If Yes, How long

Ombre: If Yes, How long

Fade Length: Rooted or Ombre
Custom orders do take 4-6 weeks to finish, but if you ask any of our customers that custom ordered, the wait is well worth it!