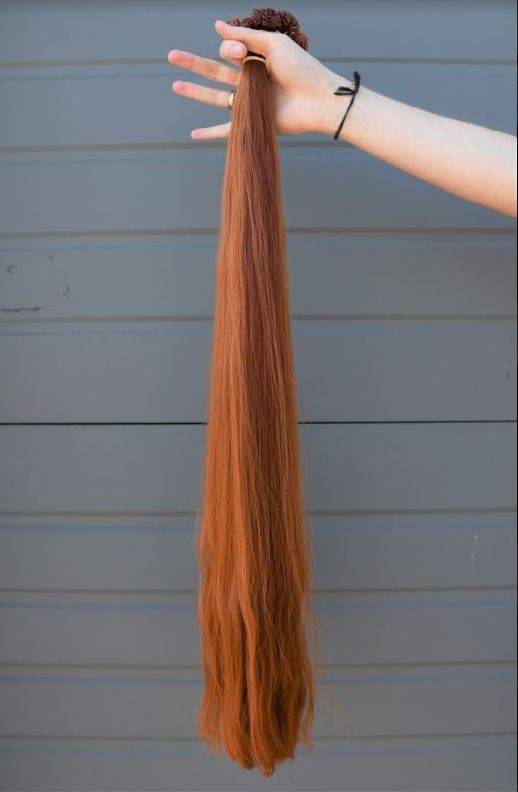 Let Your Long Hair Do The Talking.
The Hand-tied weft method is one of the hottest trends on the market right now. Hand-tied wefts are done by hand and are much thinner than machine weft, and they create a strong thin weft when compared to other wefted hair extensions. Hand-tied wefts lay closer to the clients' scalp to give a more natural look and significantly reduce hair bumps caused by bulky wefts.
Our hand tied wefts are 100% Indian Remy silicone-free hair that is woven into one continuous thread.
About our Hand-tied Wefts: https://www.youtube.com/watch?v=n2h24ZYTnYs
Our 30" hand-tied weft track is weighed 1 ounce per bundle.
It's available in 33 solid colors, 6 two-color blends, and 5 ombres.
We have the ability to customize colors, width, length, and thickness. We own our own production house which gives us the capability of creating fully customized and personalized hair extensions to meet your client's exact needs!
You can also custom order in our premium finish (70% double-drawn).
With us, when placing a custom order we have several options you can choose from:
Wefts, Polymer or Cylinder extensions are available to create your custom design
When ordering wefts you have the option for:
Length:                       10 - 32 inches
Texture:                      Body wave or curly
Finish options:         Layered or Premium
Weft track density: Thin= 0.05oz/track, Full= 1oz/track
Colors:                       Single color, Multi-color blend, or Custom color
Root:                           if yes, how long?
Ombre:                       if yes, how long?
Fade length:               for Rooted or Ombre
Custom orders, they take 4-6 weeks. When custom ordering you need a minimum of 4 bundles per color/ per length.100% non-refundable.
Customization would enable you to satisfy any unusual requests you may get from customers, we know from our own clients that this is how they differentiate themselves from other stylists.. and you will not have to spend extra time dyeing the extensions yourself!
Here's the video that goes into detail about our custom order: https://youtu.be/gqP2WlMj2uU
"I WANT TO SEE MORE"
Check this link to see some of our long bundles of 29" & 37" in our natural texture hair: http://bit.ly/31Asg1l
If you would like to LEARN MORE about our hand-tied Wefts, Poly or Cylinder bonds, please visit us on you tube: https://www.youtube.com/haircompounds
I hope you will find our hair of a better quality! AND, if you are interested in understanding how it is possible to measure the quality of hair in a scientific way, please visit the following link: https://youtu.be/bgQZPRzlPNk  
If you are interested to create beautiful, long hair with us please reach out to me and I will help you make that happen.
Love is in the Hair!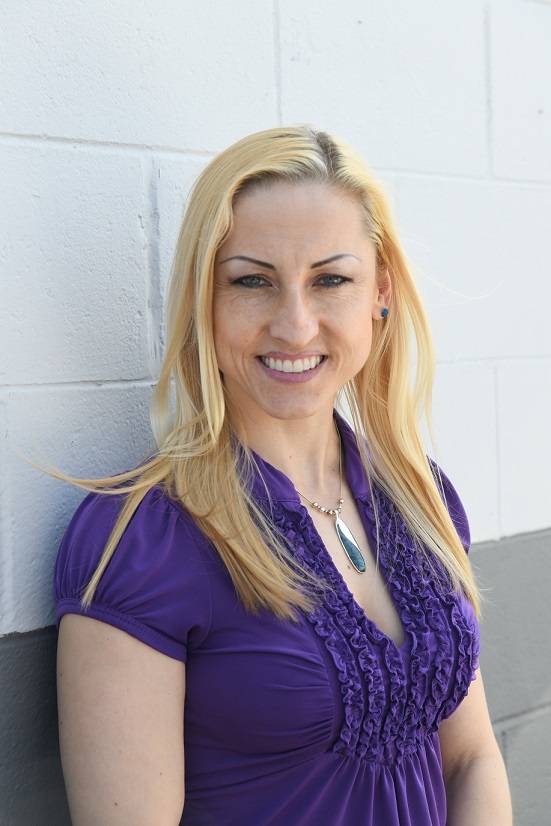 Author: Kiki Szeles | Social Media Coordinator | Hair & Compounds Inc.