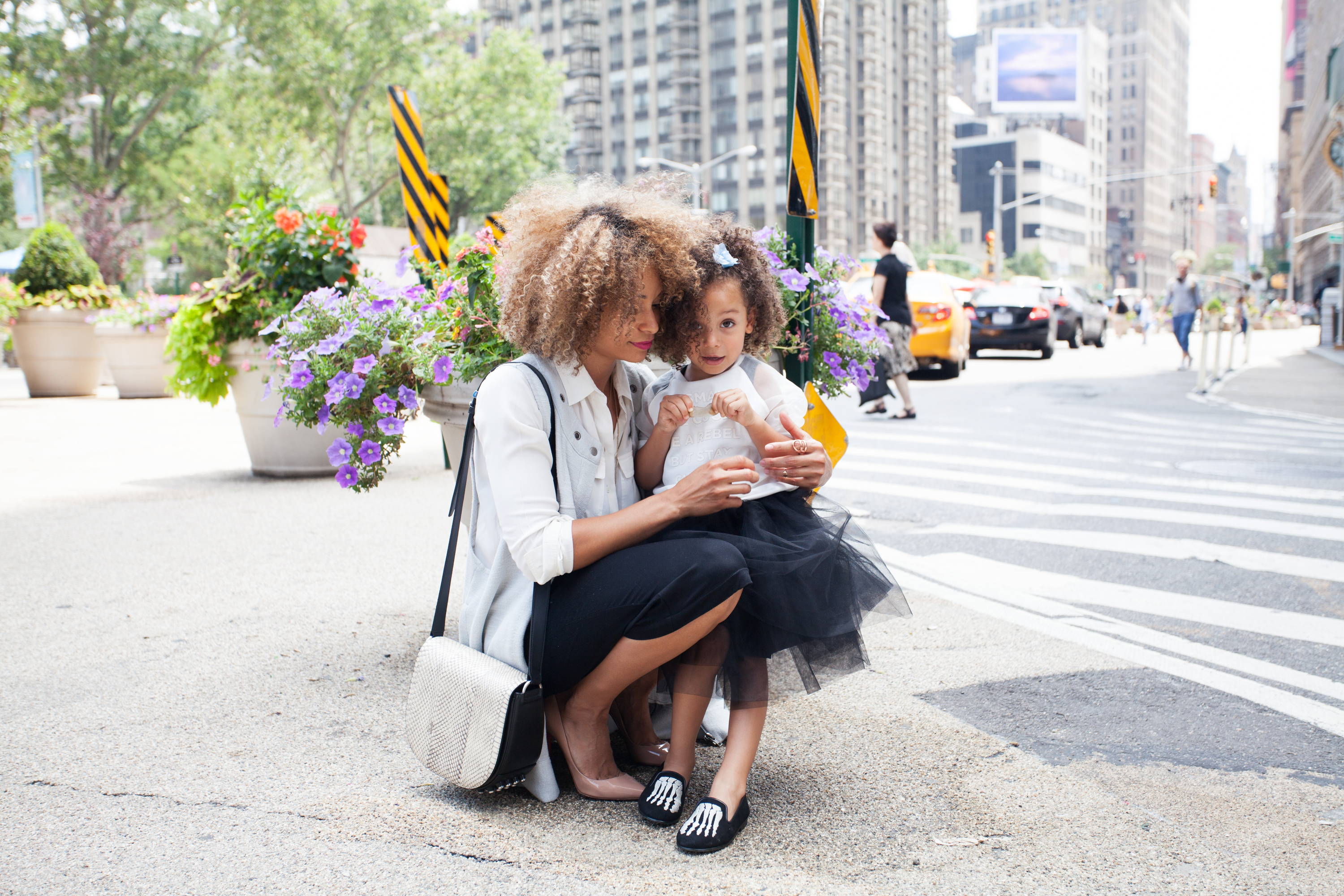 There are so many mothers in the workforce today, and many deal with the constant juggling of family and work, which can invite a ton of stress into their lives. However, being a working mom can also be rewarding.
I understand this completely, because I'm a working mom myself.
My daughter is 7 months old, and working full-time can be difficult some days. I didn't know how challenging it could actually be until I started working here at Hair & Compounds. Managing how to separate work and family time is extremely important. No matter how hard it gets, I remind myself to stay passionate about my work. I enjoy marketing and creating content because it has always been my passion.
I know it will be rewarding for my daughter to see her mother as a creative and independent business woman. The support from my partner and family makes it easier to work without feeling like there is no other option for me. I remind myself daily that some women don't have this option. This is something that we should always remind ourselves when we start facing challenges.
Some of the challenges that go along with being a working mom include dividing our attention; handling the responsibility toward our children, partners, clients, employees and employer; and taking care of our children while also staying creative and passionate about our work.
If you feel like you're struggling with dividing your attention or being creative, try to find a schedule that works for you. My biggest fear is that my daughter is feeling neglected. To avoid this feeling, we have a schedule that works for us. I video call my daughter or she visits me at work. I recommend having a set schedule that won't affect your job or time with family.
There are various reasons why many mothers can't stay at home with their children full-time. No matter what the reason is, I hope all mothers out there stay motivated and know that they are not alone. Remember to do what works best for your family and yourself. There is no wrong or right way to juggle being a working mom.
---
We asked some of our stylists
how they juggle being working mothers.
They gave us some great advice that can help other moms start this New Year strong.
---
I work part time 4 days a week, 8-10 hr days, to balance some time with my kids. My kids taught me how to work hard at what I love to do, and it has also allowed me to show my kids to be passionate. I want to be able to continue to provide and make sure they live a decent life.
Balancing it all can become hard, but I've gotten smarter to have assistance in running my business on my Instagram and here at the salon.
Now for 2020, it's all about branding to become more established and to have people work under me, so I can give more time to my family.
I'm working smarter not harder. I've given up my Saturdays, but it took 3 kids and being well established in my business to give up working on Saturdays. I have no regrets.
I don't think about how I balance. I just do it and keep growing and learning. Life changes and my business always needs new changes as well.
I've always been a person with new inspiration and goals, so this is what always helps me to be creative with my business.
"I think every working mom probably feels the same thing: You go through big chunks of time where you're just thinking, 'This is impossible — oh, this is impossible.' And then you just keep going and keep going, and you sort of do the impossible."- Tina Fey
It's so rewarding being a hairstylist, because when I'm at the salon I get to help women look and feel their best and give them back some of their lost confidence.
It can be tricky juggling work and home life, but it also pushes me to be more creative in the salon.
When I go home to my family, I feel accomplished and grateful that I am able to help provide for them while working in a career that I love.
---
At Hair & Compounds, we are inspired daily by all the strong business women who have stayed passionate in their craft of hair styling while still putting their family first.
According to the latest numbers from the Bureau of Labor Statistics, "more than 70 percent of American mothers with children under 18 work. Research shows that working mothers are proving to not only make individual companies more successful but provide greater economic gains for America as a whole."
This speaks volumes for all the mothers out there, and we hope that 2020 allows you all to continue being passionate and driven women.
We want everyone to feel supported. If you would like to be featured on our clients page, please respond to our submission page.